The blonde beauty covers Glamour's May issue, looking summer-ready in a yellow Dolce & Gabbana two-piece. Inside the mag, Hayden talks about her career, the aforementioned beau ... and that pesky botched ink on her back. But don't worry, the 23-year-old doesn't harbor any bitterness:
"It's Italian: Vivere senza rimpianti. When I was younger, I was upset, and my dad said he wanted to show me something. He slammed one door of the bathroom, and the closet door popped open—it was a trick with the air. He said, 'Whenever one door closes, another one always opens.' So my tattoo means 'Live without regrets.' It's not that you don't regret things in life, but you at least try to learn from them. It's misspelled too [accidentally, as rimipianti]—so I literally have to live by that advice!"
Obviously, Ms. Panettiere is quite the trooper. Check out some shots from her Glamour shoot below and pick up the issue on April 9 for the full interview.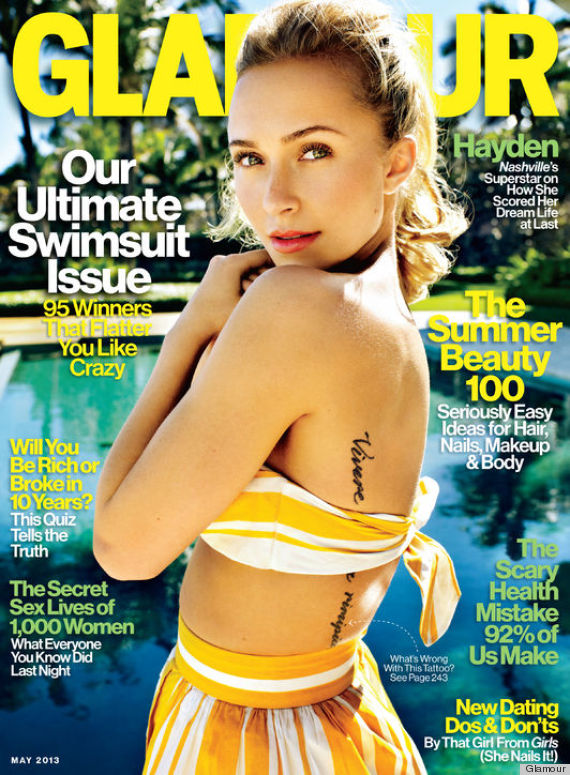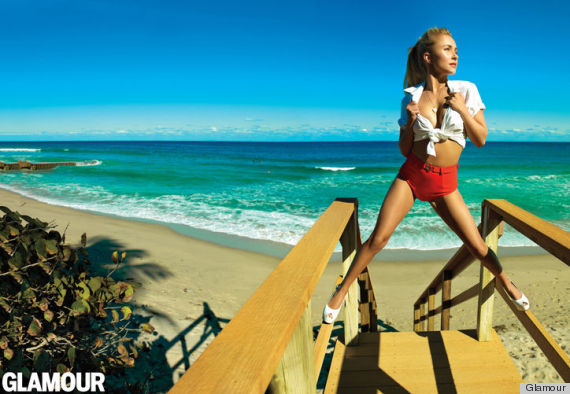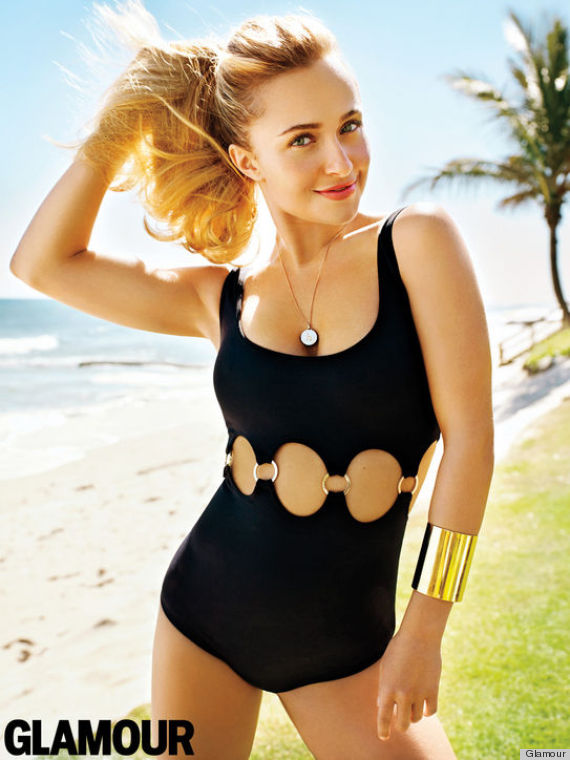 See more people who made the same mistake: