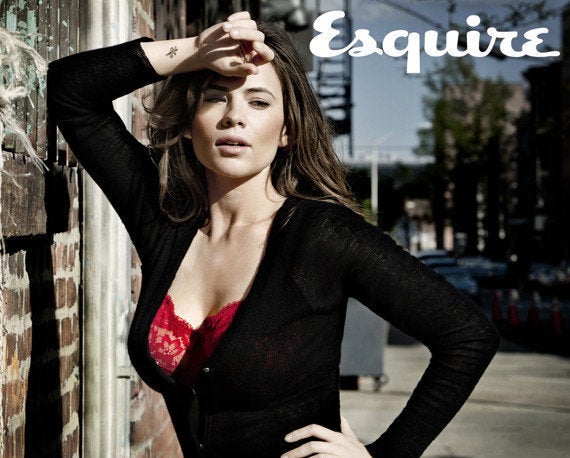 Hayley Atwell is the leading lady in the upcoming Marvel/Paramount epic, "Captain America," but the mouthy Brit is anything but apple pie wholesome.
Featured in the new issue of Esquire, Atwell, who plays Peggy Carter, the American agent in the French Resistance who dates Captain America, is taking her first true big time starring bow -- and she's not letting the opportunity to grab a few good headlines go to waste. Golden Globe-nominated for her work in the miniseries "The Pillars of the Earth," and a veteran of such period dramas as "The Duchess," Atwell told Esquire about her preferred type of audition -- one that may not seem compatible with the type of roles she gets.
"When I met with the director of 'Captain America' [Joe Johnston], I hadn't seen the script, and I had to go meet him, and we spoke for like an hour," she said. "With a lot of those big films, they'll do that instead of an audition — and I prefer them, because I love a chat. I've found the messier the meeting gets, the more successful. You vomit on someone's shirt, it's probably going to work in your favor. Because you shared something: an intimate moment of drunken behavior."
Now, the guess is that she probably didn't actually vomit on the casting director -- though perhaps it would display the bravery needed to fight Nazis -- but once she did get on set, she made sure to get a bit messy.
"When Chris Evans first took his shirt off on the set of Captain America, I just instinctively grabbed his man boob," Atwell said. They kept it in the film. So we did a couple of takes of me being really inappropriate with my hand on his pec for the duration of the scene."
It also doesn't quite jive with previous public editions of Atwell; in a 2010 interview with The Guardian, she emphasized some childhood anxiety that still finds its way into her psyche, regardless of how gorgeous she may be now.
"My real self, the self I have always been from a child, is a loner and nerd, slightly overweight, with a very heavy fringe," she told the paper. "That is who I was as a kid. I don't think I will ever be anything other than that. It is sheer delight when I see pictures of myself now because I think: that's not me. I was 'Hayley Fatwell' at school. I had the only-child syndrome of loving my independence to the point of being a bit socially retarded."
PHOTO: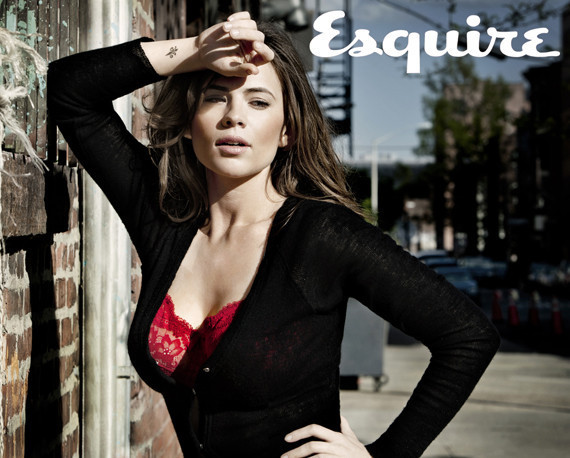 Popular in the Community