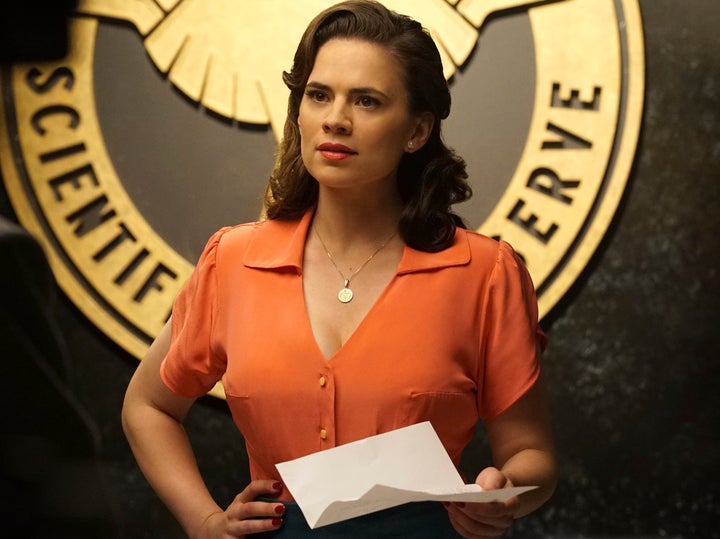 "That was just a job to me," Atwell told me during an afternoon at a New York City bar last month. "I put as much into her as I have into 'Black Mirror' or any kind of my stage work. It just happens to become special because, when you're in a franchise like that, it has more commercial interest."
"Really," she muttered when I told her about the multiple deaths and timeline tricks that could allow her character, Agent Carter, to come back.
"To get a call now would be like, 'Oh, God!'" she said. "I'm sure anything could happen, but it's this genre world that's so multifaceted it's like, will it ever die?"
Not that she'd want it to. "I really like them, and I love the way ... they made me feel safe and also empowered," she said of Marvel Studios President Kevin Feige and his associates. "That's the best thing to come out of it. It's not this kind of ― from my experience ― scary, patriarchal, dominant, body-shaming Hollywood sphere machine. It was just really nerdy guys who love what they're doing."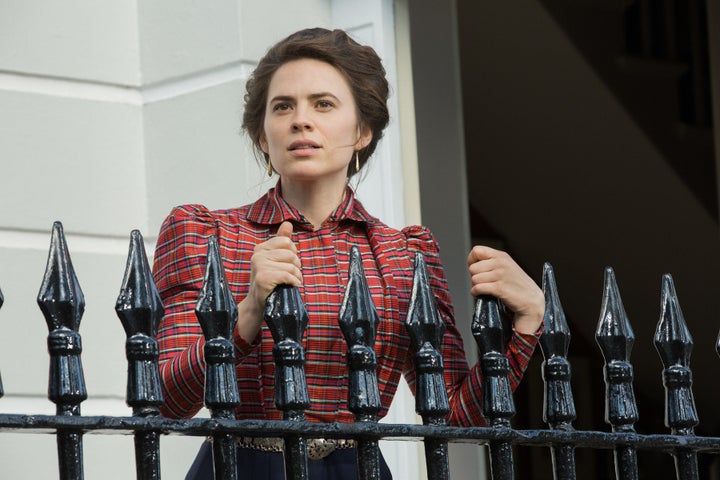 Ultimately, Atwell, a self-professed "loner" kid, would rather talk about her historical rom-dram miniseries, which wrapped its arc on Starz at the end of April. "Howards End" follows 20th century Englishwoman Margaret Schlegel and her two siblings Helen (Philippa Coulthard) and Tibby (Alex Lawther), characters originally developed by beloved novelist E.M. Forster, as they navigate the social conventions of their time. To Atwell, portraying the dauntless, self-sufficient woman (crafted by Oscar-winning writer Kenneth Lonergan for the screen) was a thrill all its own.
In a time in the entertainment industry when actresses are expecting to play more fully developed characters than former eras afforded them, books of the past, like the socially driven adaptation of The Handmaid's Tale, can provide a compelling template, she said.
"There's something to be learned from them."
"Howards End" focuses on Margaret's love affair with widower Henry Wilcox (Matthew Macfadyen), a powerful businessman whose morals don't quite align with those of Margaret's family. In Atwell's eyes, their situation is relatable, reflective of "the constant roaring between opposing sides" happening today.
"It's easy with the world that we live in to be righteous in your opinion or headlines or soundbites or memes of the extreme left or the extreme right," she said. In "Howards End," "you have opposing sides not using their differences against one another but using them to create interesting conversation, to exchange ideas and hone one's own or be willing to be challenged and change or be changed. That is, I think, more human, more evolved and much more living in the gray area.
"These are not characters who, within the limitations of being women at a time that they live in, are aggressively fighting anything. They're seeking to understand and change the system from within."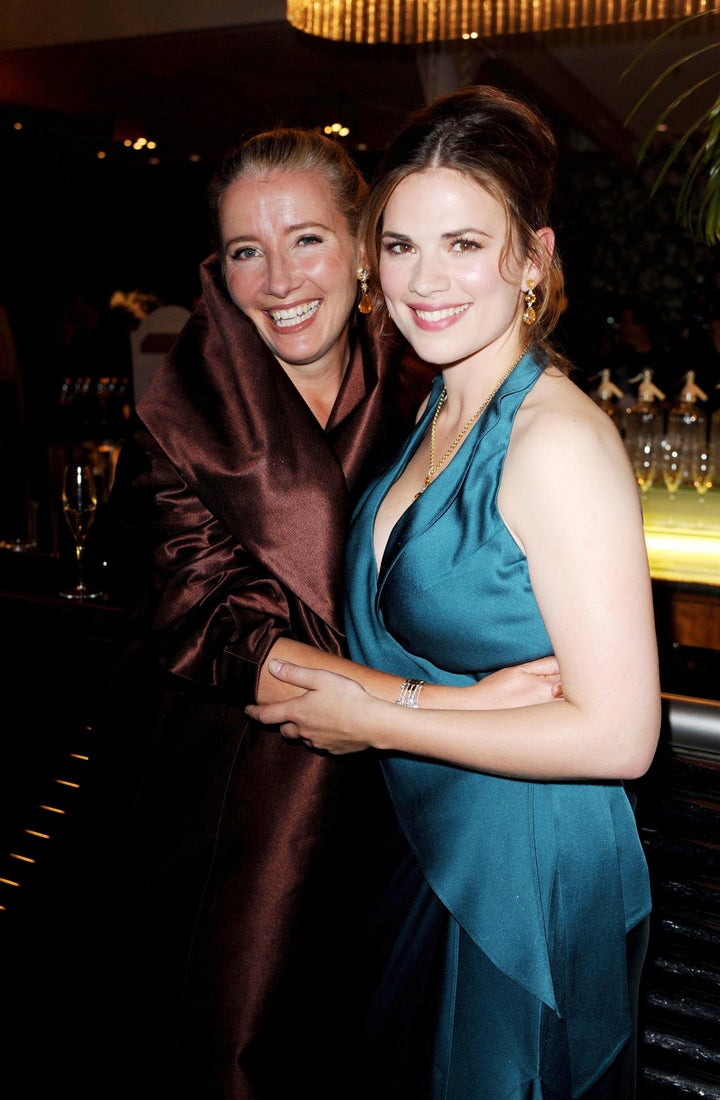 Atwell is not the first actress to bring Margaret's character to life. Emma Thompson played the iconic role in the 1992 film version of "Howards End." Following in her footsteps was surely intimidating, but when asked about it, Atwell was steadfast: Portraying someone like Margaret Schlegel, she said, or Jo March or Lady Macbeth should always be an option for actresses.
"I was speaking to Emma Thompson about it, that question of, 'Do you feel scared?'" she said. "Just because Judi Dench played a great Macbeth in the '70s with Sir Ian McKellen doesn't mean now no one else should. Those stories should be retold because they're dealing with very human ideas. As an actor, you want to feel the challenge of having to say those words and bring them to life and be enriched by them. That's the exciting thing, being able to fully inhabit someone who asks you to not reduce her to who you are."
On the heels of "Howards End," Atwell has packed up one character and is on to the next. She's set to appear in a gender-swapping version of Shakespeare's "Measure for Measure" in London's West End this fall, which will see her and "Dunkirk" star Jack Lowden alternate the male and female roles of the Puritan Lord Angelo and Isabella in the tale set in a corrupt Vienna. She'll also play Christopher Robin's wife, Evelyn, alongside Ewan McGregor in a Winnie-the-Pooh live-action movie hitting theaters in August.
For Atwell, she took on both projects with the same goal in mind.
"What I've discovered is I'm searching for a connection, for a relationship between telling a story and experiencing that story and having the response of someone witnessing it in whatever capacity that is. I know what Marvel is and where it sits for people, and I equally know where some plays sit for people .... There's space for everything to coexist and have its place."