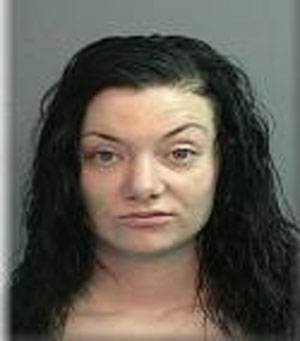 Authorities in New Jersey arrested a woman wanted for filing a false police report after she allegedly mocked law enforcement, calling them "silly piggies" on social media.
Police say Hayley Oates, 25, distracted the department with a fake emergency call around 3:15 a.m. Monday. Oates reportedly wanted to avoid a DUI when she and an unidentified companion drove home from Grasshopper, a Wayne, New Jersey, bar.
Officers responded to a report of a woman being attacked in the parking lot of Mother's Ale House, but found no disturbance.
After leaving Grasshopper, Oates hopped on social media to write "lmao.. 2 mins later the cop peals out..silly piggies tricks r for u," NJ.com reports.
The audacious comment helped police track down Oates, authorities said.
"You're misusing the system. You have 911 personnel that are answering the call. You have police officers that should be doing other things, are now responding to a call that's false so that you can drive away drunk?" said Wayne police Detective Capt. Laurence Martin, according to CBS New York. "And then bragging about it on social media — that's as dumb as it gets."
Oates was arrested on Thursday, The Bergen Record reports. She is charged with filing false reports to law enforcement and creating a false public alarm.
REAL LIFE. REAL NEWS. REAL VOICES.
Help us tell more of the stories that matter from voices that too often remain unheard.