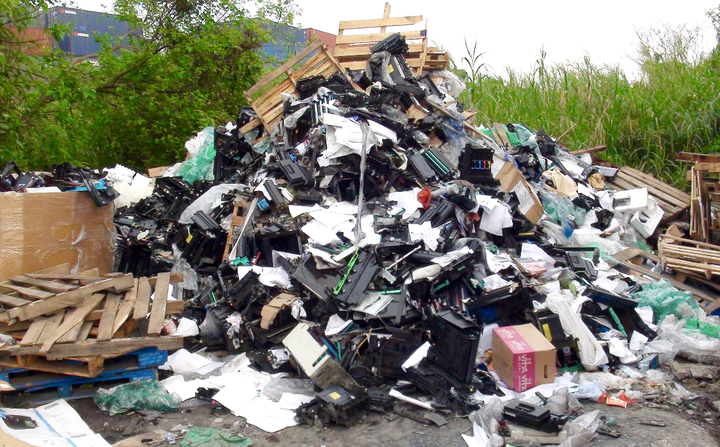 As a U.S. senator, Barack Obama introduced a bill to ban the export of elemental mercury for disposal in developing countries. The law was signed by President George W. Bush in 2008 and forced companies to safely discard the toxic metal in the United States rather than sending it to poorer nations, mostly in Asia, where mercury poisoned people and the environment after ending up in dump sites.
With four months left in his presidency, Obama may want to do the same for electronic waste. Even when they're recycled, many old printers and computer monitors wind up places like China, where they are crudely dismantled and release hazardous chemicals, according to a report released on Thursday.
Earlier this year, California-based nonprofit watchdog Basel Action Network, or BAN, placed GPS trackers on 205 printers and LCD monitors, then dropped them off at recycling companies and charities. Of the 152 devices donated to U.S. recycling companies, 40 percent ended up in junkyards in rural Hong Kong.
"Instead of taking care of these things at home and doing it properly and having the recycling done and having jobs in the U.S. to do it right, the industry has been trained to get away with just dumping and externalizing the real costs that should be in place to make things more responsible and less harmful," BAN chief Jim Puckett told The Huffington Post on Wednesday.
The U.S. remains the only developed country that has not ratified the 1989 Basel Convention, a United Nations treaty barring the export of hazardous waste. Instead, the U.S. Environmental Protection Agency encourages recyclers to apply for one of two voluntary third-party certifications ― R2 and e-Stewards ― for meeting recycling standards.
That isn't working so well. On Monday, Washington state officials fined the Seattle-based electronics recycler Total Reclaim Inc. $444,000 for illegally shipping flat-screen televisions and monitors containing mercury to Hong Kong for disposal. The company holds e-Stewards certification.
"They confessed and said they were very sorry," Puckett said.
Total Reclaim, for its part, says it has upgraded equipment to better process flatscreen devices and contracted independent third-party auditors to monitor its supply chain.
Puckett doesn't entirely blame Total Reclaim for taking shortcuts. He blames the federal government for not putting better restrictions in place to curb such exports.
In February, the EPA recommended in a study that companies certified by either of the two standards should "regularly review their programs and build-in necessary improvements."
"While EPA realizes that these certification programs are not the only solution to ensuring proper management of used electronics, the study's findings suggest that the certification programs overall have led to improved management practices and a greater awareness of the environmental, health and safety risks associated with managing used electronics at their end of life," Melissa Harrison, an EPA spokeswoman, told HuffPost by email on Thursday.
Two months ago, BAN launched a petition demanding the Obama administration curtail its own e-waste dumping. The petition, hosted by Change.org, had more than 9,700 signatures by Thursday afternoon.
"We want Obama to at least control the federal government's own e-waste," Puckett said. "It's the largest single generator of e-waste on the planet, if you count the Defense Department and all the other agencies."
Related
Before You Go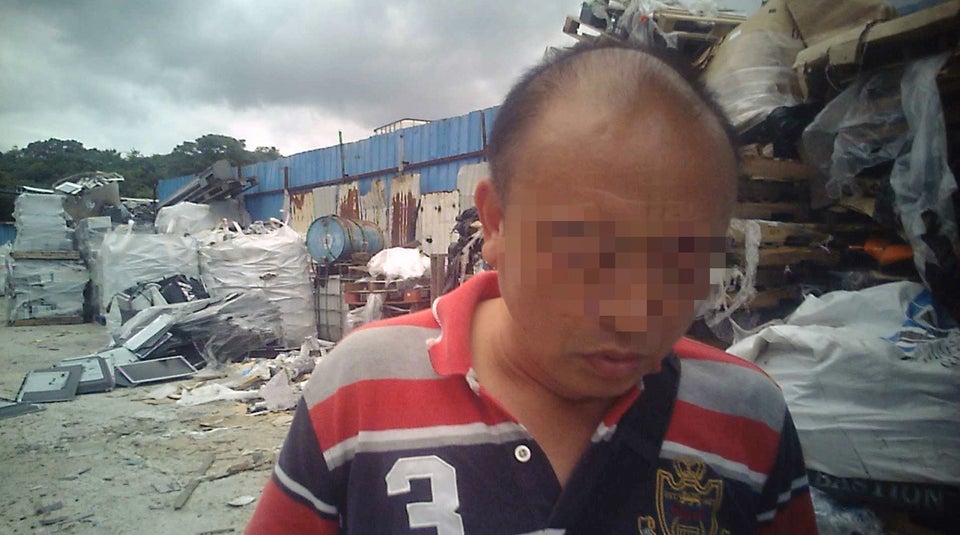 Inside Hong Kong's E-Waste Junkyards
Popular in the Community