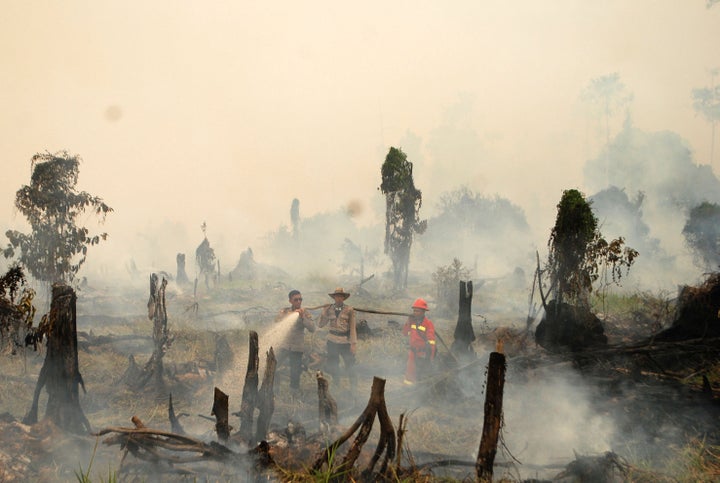 SINGAPORE —The Pollutant Standards Index hit almost 2,000 in Palangkaraya last September, as thick, choking smoke shrouded the capital of Central Kalimantan in Indonesia. Anything over 100 on the air pollution estimate is considered "unhealthy." A number above 300 is "hazardous."
Last year's haze across Southeast Asia, an annual concern in this region, was particularly gruesome and a powerful El Niño weather pattern intensified the problem. Thousands fled their homes in Indonesia; schools were shuttered in Singapore and Malaysia; and diplomatic tensions escalated as the thick haze persisted for weeks, a result of forest fires raging mostly on the Indonesian island of Sumatra and in Kalimantan.
But the human impact of the haze was far more devastating than these issues, according to a new study from Harvard and Columbia universities. Researchers found that last year's haze crisis may have caused more than 100,000 premature deaths in the region — more than 90,000 in Indonesia, 6,500 in Malaysia and over 2,000 in Singapore.
The researchers, experts in public health, climate change and atmospheric chemistry modeling, focused only on adult mortality for the study. Yet the estimate is far higher than the official death toll. Indonesian authorities had said that the haze had caused just 19 deaths in 2015.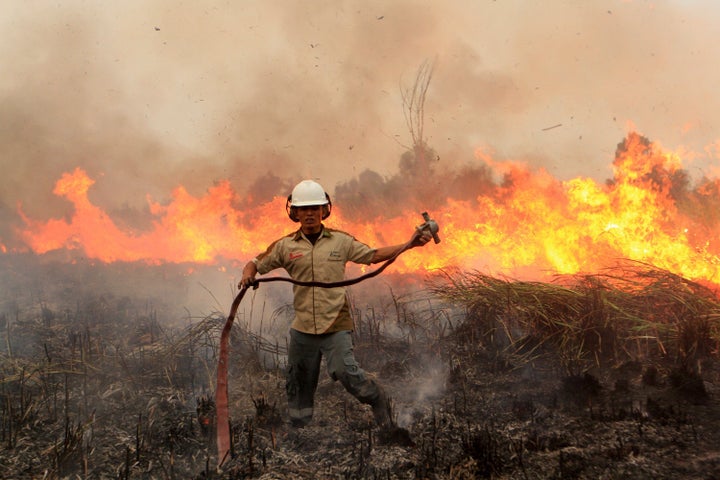 Indonesia and its neighbors have suffered under a haze blanket during the dry season for years. The 2006 haze, which was also particularly bad, may have caused more than 37,600 deaths in the region, according to the same Harvard and Columbia study, which was published in the journal Environmental Research Letters on Monday.
It can be "extremely hazardous for your health," said a London-based researcher who took measurements of the haze in Kalimantan last year. It's been linked to a slew of health effects, from eye and nose irritation and asthma aggravation, to diseases of the lungs and heart.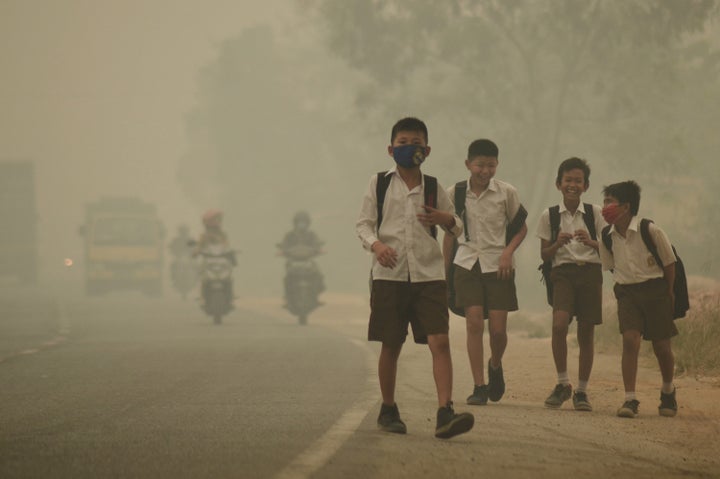 The haze has recently returned to Southeast Asia. Singapore's air quality deteriorated into the unhealthy range in August. Worsening haze conditions in parts of Indonesia prompted the closure of some schools this week.
"More than 100,000 are estimated to have died prematurely last year. Now fires are back again. If nothing changes, this killer haze will carry on taking a terrible toll, year after year. Industry and government must take real action to stop forest clearing and peatland drainage for plantations," said Greenpeace Indonesia's forest campaigner Yuyun Indradi this week. "Now that we know the scale of the death toll, failure to act immediately to stem the loss of life would be a crime."
Indonesia admitted last October that at least 43 million people were exposed to haze across the country and that half a million had suffered acute respiratory infections as a result of the smoke.
Yet, when giving the official death toll from the haze, the country only cited 19 people ― and that included the deaths of firefighters.
The Indonesian government, along with those of Singapore and Malaysia, reacted strongly this week to the claims of the new study, insisting the death toll estimate was far off the mark.
"I'm not sure these figures describe the real situation. If it's only a statistical count, I don't think it is appropriate to conclude such a huge death toll," Mohamad Subuh, a director-general at the health ministry, told Singapore's The Straits Times.
Malaysia's health ministry's deputy director-general said there were "no deaths last year directly related to the haze," while Singapore's Ministry of Health said the study "is not reflective of the actual situation."
However, at least one of the study's authors, Jonathan Buonocore, has said the death toll estimate is actually "conservative," the environmental news website Mongabay.com notes. This is because it only accounted for adults and only those who died within one year of exposure to the haze. Babies and children, medical experts say, are especially vulnerable to the health impacts of haze.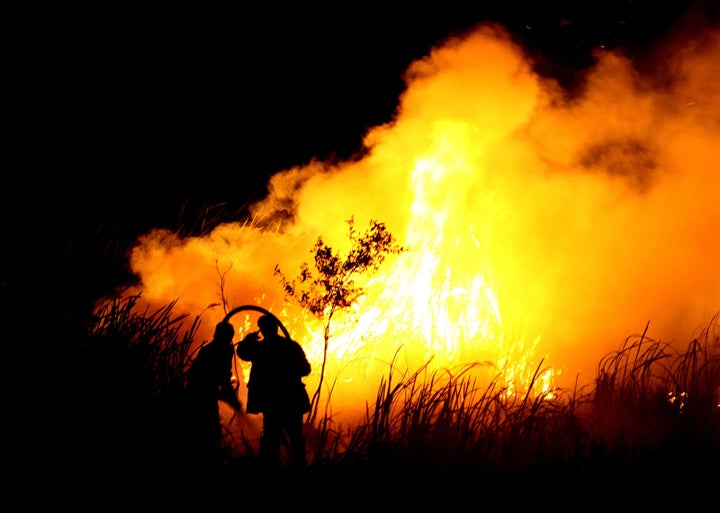 Some experts this week have called for more research into haze's health effects since the study findings were revealed.
Rajasekhar Balasubramanian, an environmental engineer from the National University of Singapore, told The Associated Press that the "preliminary study" had faced a "very challenging" task of parsing through a lot of complex data.
Still, he said that "even with caveats," the study should serve as a "wake-up call" for action.
"Air pollution, especially that caused by atmospheric fine particles, has grave implications for human health," he said.
Popular in the Community