In case you haven't heard, Nutella is TERRIBLE for you. It's one of those foods that seems like it might be ok. After all, it's made from hazelnuts. They're good for you, right?
If you read the ingredients you will find the very first one is sugar. There are a whopping 11 grams of sugar in every single tablespoon of this stuff. No wonder people love it.
Then comes the palm oil (I always avoid that) and then there's the soy which is a whole different article.
These are ingredients that are better left on the shelf if you're striving to improve health.
Not all is lost! For every unhealthy yummy, gooey, well loved treat, there's ALWAYS a way to make your own healthy version at home.
There are no shortage of Nutella lovers and I think you will love this recipe! Before you break out the spoon remember this is a treat and should be enjoyed in moderation if you are working to release weight.
INGREDIENTS
2 cups Raw Hazelnuts | 1 1/2 cups Dark Chocolate (at least 80% cacao), melted | 1/3 cup Coconut Sugar | 1-2 Tablespoons Grape Seed Oil or Coconut Oil | 2 teaspoons Pure Vanilla Extract | 3/4 teaspoon Pink Salt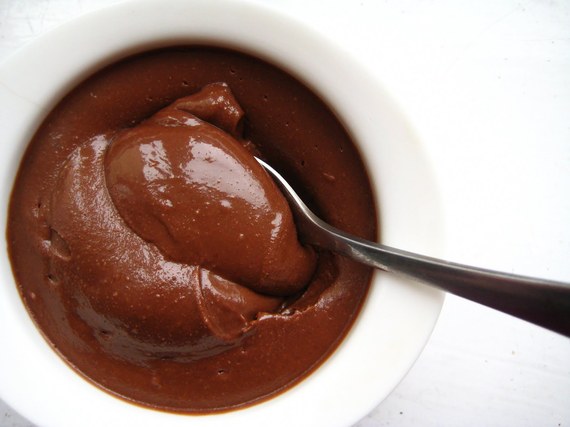 DIRECTIONS
Spread hazelnuts in a large baking sheet lined with parchment paper. Roast the nuts at 400 degrees for 10-12 minutes, or until nuts have browned and you can rub nut skins off.
Remove pan and cover with a towel. Rub the nuts roughly until skins come off. It's okay if some skins don't come off all the way.
Dump the nuts and coconut sugar into a food processor. Blend until a smooth rough paste. Add the chocolate and oil. Pulse until combined.
Add the rest of the ingredients and blend until smooth and creamy or to the consistency that you like. Mixture should be thick but soft.
Store covered in the fridge for a thick fudge like consistency or keep at room temperature for easier spread-ability.
So that's how to make this iconic sweet treat healthier so you and your family can enjoy both the taste and the benefits of clean eating.
If you like this recipe you'll love Danette's Bikini Body Recipes book!