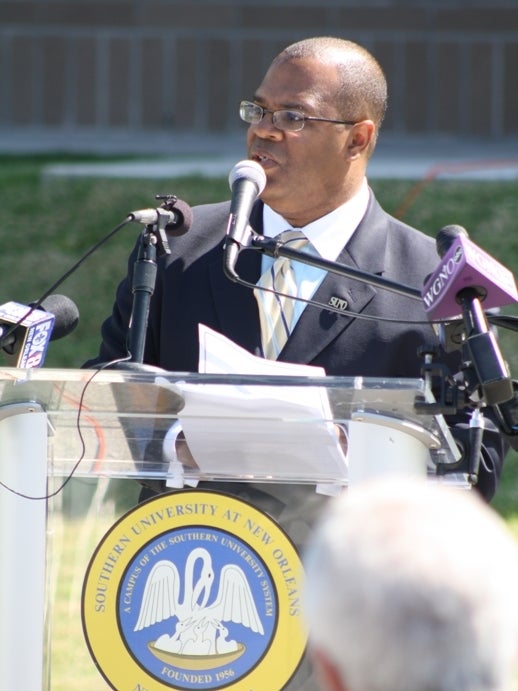 Recently, my 12-year-old son told me that he wants to be a naval architect so we started researching colleges and universities. One university we looked at is Hampton, a historically black university in Virginia. I was inspired to do so by my wife who is an alumna. Ever grateful to her "home by the sea," she often talks about how her undergraduate experience enhanced her sense of self-worth. I have found a similar spirit among other Hampton alumni and I would love for my son to have that kind of higher education experience. While it makes perfect sense for me to introduce an HBCU to the college search conversation, I may have not made such a suggestion once upon a time. Years ago, I put all of my eggs into the reputation, rankings and statistics basket when considering the value of colleges and universities.
I wasn't alone. Common views of educational success rely on images of chin-up, power suit, upper crust alumni but an October 2015 Gallup study showed how HBCUs add another dimension to the conversation. As part of a larger effort focused on the relationship between graduates' college and life experiences, this study shows how HBCU alumni have an advantage in five areas of well-being: purpose, social, financial, community, physical, and thriving. According to the study, a majority of black HBCU graduates "have strong social relationships and they like what they do each day and are motivated to achieve goals." Moreover, the study found that 35 percent of the black HBCU graduates surveyed strongly agreed that they had a professor "who cared about them as a person, a professor who made them excited about learning and a mentor who encouraged them to pursue their goals and dreams" versus 12 percent of black graduates from other types of colleges and universities.
Although the study focuses on black graduates, it is clear that HBCUs have a tendency to deliver something that goes deeper than popular success eye candy. To paraphrase Brandon Busteed, Gallup's executive director of Education and Workforce Development, the findings from the HBCU study expand the conversation about what educational success looks like. As a recruiter, I can tell you that a high GPA and from a well-known college or university looks great on paper but a confident, determined candidate makes you want to know more about their alma mater.
Having worked at two HBCUs, I have learned that providing a student with a sense of fulfillment adds a tremendous amount of value to the academic experience. This is far from a "black thing." This is a global conversation. Macroeconomics scholar Fabio Aricò, a senior lecturer at the University of East Anglia in the U.K., argued that "more effort should be invested in turning students into confident individuals" as a way of helping them achieve greater self-reliance to face professional challenges. The key to success, therefore, is to provide the student with a fulfilling experience instead of relying on the reputation of the school for a successful outcome.
So, let's think big. Let's pause these unproductive discussions about the relevance of HBCUs and this fruitless #HBCUvsPWI social media debate. Instead, let's discuss how HBCUs' presence enriches American higher education. After all, we have great examples of HBCU alumni like: Dr. Ruth Simmons (Dillard), the daughter of sharecroppers who became the first African American president of an Ivy League institution; Dr. Rod Paige (Jackson State), the first African American U.S. secretary of education; and the very charming Michael Strahan (Texas Southern). Despite well-documented challenges, HBCUs continue to produce alumni who reflect the grit and resilience of their alma maters—two attributes that often supersede institutional reputation.
William Butler Yeats (allegedly) said, "Education is not the filling of a pail but the lighting of a fire." HBCUs provide an environment where students can receive a spark from culturally competent pedagogy and social environments that cultivate self-worth and foster a sense of well-being. Thanks to my up-close-and-personal experience with HBCUs, I can show my son a fuller picture of how to use higher education for his intellectual and career development.
Calling all HuffPost superfans!
Sign up for membership to become a founding member and help shape HuffPost's next chapter