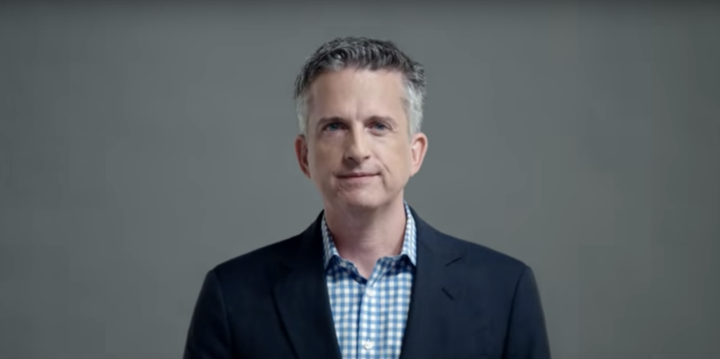 Just a little over four months after Ben Affleck delivered a swirling, slurring defense of the New England Patriots in the inaugural episode of HBO's "Any Given Wednesday," the network has decided to cancel the Bill Simmons-hosted series. 
In a statement on Friday, HBO said that the show's next episode on Nov. 9 will be its last. HBO and Simmons mutually agreed to end the series, the network said, after the show failed to gain traction and even started to lose viewers at an increasingly fast pace in recent weeks.
However, Simmons' other properties, including his massive Channel 33 podcast network and sports and culture site The Ringer, appear to be safe. HBO Sports executive vice president Peter Nelson said Friday that the network remains "committed" to Simmons, despite the show's failure, and hopes to have him work on other HBO Sports programming in 2017. 
"Bill is an award-winning executive producer in the documentary arena, and we will work closely with him in developing new and engaging content for our subscribers," Nelson said. 
Simmons reportedly signed a three-year, $20 million deal with HBO last year after his very public breakup with his former network, ESPN, where he became one of the most famous sports writers in the country and later created Grantland, a boutique sports and culture website that the network shut down shortly after he left.
In his own statement, Simmons took the blame for the inability of "Any Given Wednesday" to connect with HBO's audience. 
"One of the many reasons I joined HBO was to see if we could create a show built around smart conversations for sports fans and pop culture junkies," Simmons wrote in a statement. "We loved making that show, but unfortunately it never resonated with audiences like we hoped. And that's on me. But I love being a part of HBO's family and look forward to innovating with them on other ambitious programming ideas over these next several years ― both for the network and for digital. With that said, I want to thank the dedicated staff that worked so diligently with me behind the scenes to make this show every week ― we hired so many great and talented people and I loved having them in my life. It's difficult for me to imagine not working with them anymore."
So that is that: "Any Given Wednesday" is dead. But hey, at least we'll always have this bizarre promo for it. 
REAL LIFE. REAL NEWS. REAL VOICES.
Help us tell more of the stories that matter from voices that too often remain unheard.
BEFORE YOU GO
PHOTO GALLERY
HBO Emmys After-Party