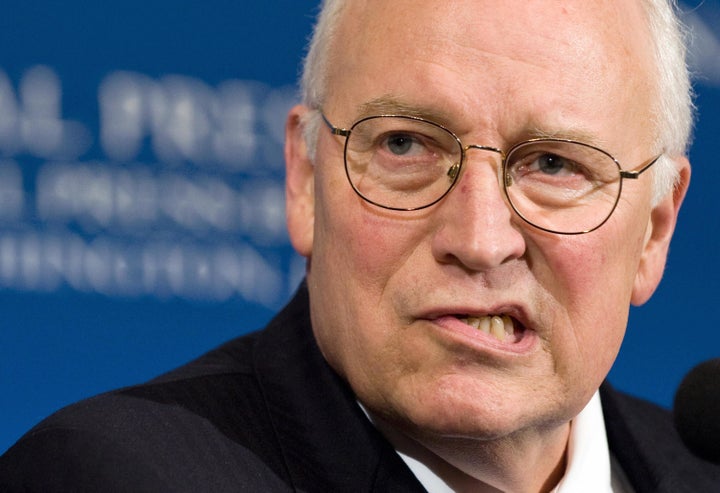 Dick Cheney did his best to accrue power and stay out of the public eye. Now, HBO is putting his professional life on television.
The Hollywood Reporter relays that the cable network has optioned the book "Angler: The Cheney Vice Presidency," the best seller by Barton Gellman of which they will create a miniseries adaptation. The series will follow Cheney, whose career in politics included roles in the Ford, Nixon and both Bush administrations, and will portray Cheney's "single-minded pursuit of enhanced power for the presidency [that] was unprecedented in the nation's history," a producer told THR.
Cheney served in the Nixon White House, became Chief of Staff for Ford, was elected to Congress from Wyoming five times and was Secretary of Defense under George H. W. Bush. Following a stint as CEO of Halliburton, Cheney, under President George W. Bush, became perhaps the most powerful Vice President in history.
Spring Creek Production is taking the lead in a team of production companies involved in the project. In 2008, HBO aired the film "Recount," about the infamous election issues and subsequent Supreme Court decision that put Bush and Cheney in office in 2000. The network is simultaneously producing a film adaptation of "Game Change," the book by Mark Halperin and John Heilemann that chronicled the 2008 election. Julianne Moore is attached to star as Sarah Palin.
Popular in the Community