Whether you grew up in Canarsie or The Bronx, whether you attended Cardinal Hayes or Power Memorial, whether you were a fan of Joe Namath of the Jets or Fran Tarkenton of the football Giants, or whether you rooted for Mickey, Willie or the Duke, one thing was for sure. You loved Marty Glickman.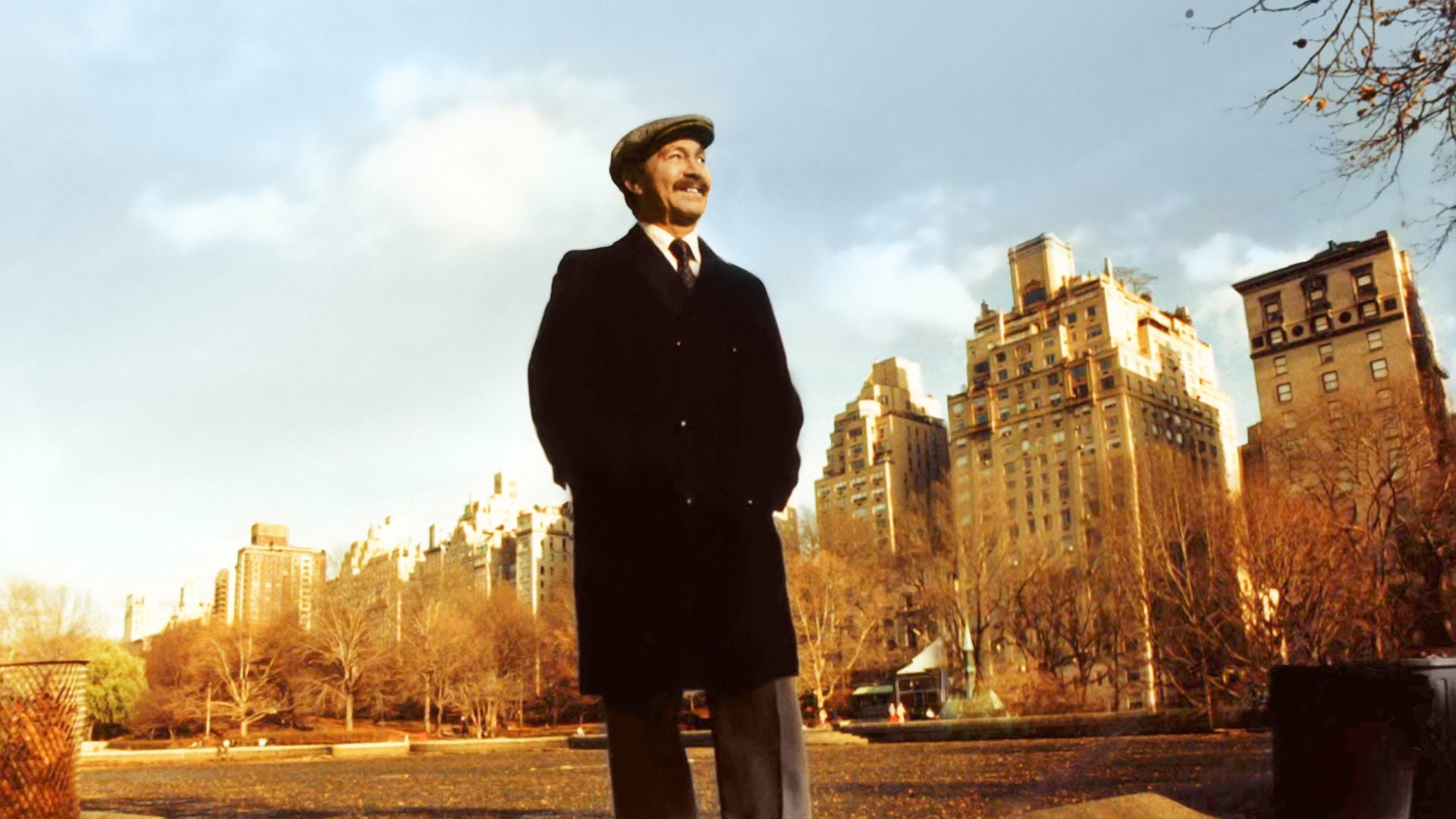 Marty Glickman was a gifted runner and accomplished athlete, an Olympian in fact, but to nearly all native New Yorkers and to a growing legion of sports announcers, Glickman was "The One." He was the best of the truly infuential sportscasters who pioneered sports from its coveted place in the radio industry to the world of live, televised and remote newscasting of the most important games of his day. Glickman's technique - that of a picture-painter and story-teller - influenced dozens of followers, many the current leaders of the sports broadcasting world, including Bob Costas (NBC, MLB Network, HBO), Mike Breen (ESPN, MSG Network) and Marv Albert (TNT, YES).
The story of Marty Glickman runs far deeper than that of any other pioneer in the field of sports broadcasting, however, as Glickman's life as a young athlete, then a Marine Corp. veteran returning from World War II, then as an accomplished broadcaster shunned because of his religious beliefs tell a deeper and most interesting story which is the subject of Martin Scorsese - Jim Freedman produced documentary which premieres on Home Box Office on Monday, August 26. "Glickman" is the first documentary film by Freedman, the producer, director and writer behind the tribute to a sportscaster who treated all the way he wanted to be treated, yet rarely could count on the same in return.
Born in the Bronx in 1917, Glickman's running abilities earned him the nickname of "The Flatbush Flash" as a high school runner and football running back who earned a scholarship to Syracuse University. Glickman defeated then world record holder Ben Johnson in the 60-yard dash and by doing so, earned the right to compete for a place on the USA's 1936 Olympic Track & Field team. His efforts on the track gave him a third place finish in a 100-meter qualifying race, but Glickman was placed fifth, most likely because of biased officials looking at his faith rather than the race results. It began a nasty turn of events which carried on at the 1936 Olympic Games in Berlin where the great Jesse Owens claimed three gold medals and his place in athletics infamy while Glickman was replaced on the 400-meter relay team, again because of his Jewish faith.
Glickman returned to the United States after the Olympics and was offered a $15 a night broadcast gig and he married his high school sweet-heart and began his broadcasting career in earnest, mainly doing radio re-creations of baseball games. However, when the second world war called upon the youth of the US, Glickman enlisted and was sent to fight in the Marshall Islands. When he returned, Glickman picked up on his broadcasting talent where he found a new niche, in the sport of basketball. It was his vivid descriptions of the fast-paced college and pro games at the birth of the popularity of the "city game" that brought Glickman to the forefront. "Television on radio," said CNN broadcast and talk show guru Larry King.
Yet, when it was time for the NBA to move from its very first and very modest tv deal on Dumont, to the more prominent and nationally broadcast NBC sports deal, Glickman was shunned again, this time by league officials who claimed they sought a "more Midwestern" voice for the national deal, yet the undertone of a religious biased decision was once again holding Glickman back from the job he earned outright.
Throughout the ordeal, Marty Glickman remained diligent and treated his colleagues, the athletes and his co-workers with respect as his graceful manner and strong command of a new, descriptive language of sports -- most often simple and location-based description -- painted pictures for a new generation of listeners of professional football games on radio and even high school football on tv. In fact, Glickman gave Freedman, the documentary's main producer, his very first job in the field when the younger Freedman was asked by Glickman to produce a weekend broadcast that his older brother could no longer help create.
"Glickman captures the nobility and excitement of Marty himself," said another "Marty" - in Martin Scorsese. "Inventive, accessible and veracious, a New York staple who ignited sports and taught America the only way to experience the games."
REAL LIFE. REAL NEWS. REAL VOICES.
Help us tell more of the stories that matter from voices that too often remain unheard.