Sherry Heart know her share of hair, as she styles the ladies (and gents) of the HBO series "Girls." As Season 3 comes to a close, we thought it would be great to go back in time and find out some details behind the small screen.
Whether you're a diehard fan of Shosh's eclectic updos or still considering your thoughts about Hannah's pixie, Heart answers our questions about the role hair plays on the show, and whether or not Marnie is getting the ombre dye job of our dreams.
Before you watch the Season 3 finale on Sunday, check out all of the hairy details on Hannah, Marnie, Shoshanna and Jessa.
As a hairstylist based in New York, Heart gets her creative juices flowing by looking at the landscape around her. "I get many of my inspirations off the streets in Brooklyn," she says. "I mix that with what I see in magazines and I come up with pretty creative hair."
We'd have to agree; from the various looks we've seen on the show, there were some important things we JUST HAD TO know.
First of all, the women of the show are very much like the style of their hair.
If you haven't noticed throughout the first three seasons of "Girls," there seems to be a link between long hair, short hair and and the plots. "Being that women usually have more hair than men, it is very representative of how they view themselves and what journey they see themselves on," Heart says, noting that each character comes alive in part of because of their styling choices.
Heart explains, "Hannah is trying to get a writing career going and doesn't have time for her hair – hence a very simple style for her. Marnie has taken to wearing her hair long and often looks more polished as part of her effort to appear as if her life is well put together when, in fact, it's quite the opposite. Jessa has always been a free spirit and uses her hair as a goddess art form."
She adds, "I think Shoshanna has always considered her hair as an interpretation of what is happening in fashion magazines. Now, as school has become her main focus, her hairdos have become less about fashion and more about what works with her busy schedule."
Speaking of which, Hannah's hair represents her character's laziness.
During Hannah's dark plunge in Season 2, she eventually gives herself a haircut that goes majorly wrong. But, Heart doesn't regret the DIY disaster. "I think it worked with the direction that Hannah was going and the OCD storyline. The end result is the great haircut that she is wearing this season, which looks so great on her."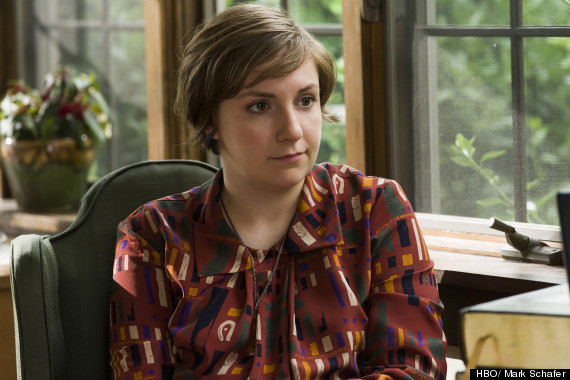 And if you're wondering why Hannah's style is always a little unkempt, Heart explains the reasoning and not-so-secret details about it. Heart prefers Hannah's cropped look, because "it works for her character." She explains, "I leave it on the messy side to try and convey that Hannah can't really do her own hair well." Well, we can't say we're surprised about that.
Who had the most interesting hair this season? Well, Shoshanna of course.
"So many of the hairdos we do on the characters are unconventional," Heart says. But there's one person who gets the BEST of the best looks. In Episode 3, "She said OK," and Heart created a gem for Shosh. "It's the four messy topknots across her head and a side-swoop bang. We pretty much had it mapped out before we did it and it went really fast," says Heart. Whoa, Shosh needs a map for her hair, everyone.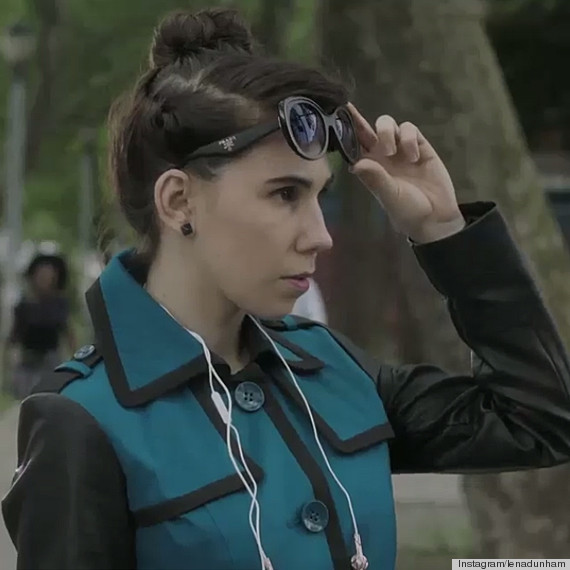 If you watched this past season, you know that Shoshanna also changed a bit since Season 2. But it wasn't just about her brutal honesty. "She is on a journey and quest to find out who she is and her hair reflects her steps along the way," Heart says.
While Heart mentioned that in terms of hair, Season 4 will be different, don't expect any crazy changes for Marnie. "Her hair has never seen a color bottle and it is such a beautiful color all by its self," she say. So it would be a shame to do an ombre to it now.
It wouldn't be a conversation about hair if there was no mention of Jessa.
"I wish I were blessed with her strong, healthy long hair," Heart expresses about actress Jemima Kirke's leghnthy locks. We could play with Kirke's hair all day, and Heart agrees. "It's a blank canvas and I am the artist."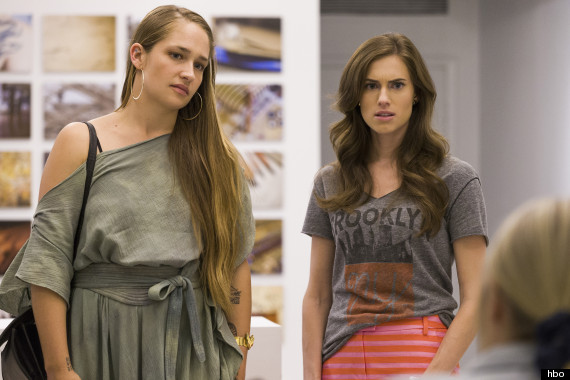 But who is really the most fun to style?
There doesn't seem to be one clear winner. Heart responds, "It's a tie between Jessa and Shoshanna. They both are the most creative I can get."
Heart also mentioned that all of the actresses and actors have a say on their appearance on the show, no matter how low-key the look is. "There are so many elements involved with choosing a hairdo for a television," she says. Things like "wardrobe, action, director and weather all will have a say in what I end up doing with the girls."
And we feel like that sometimes, especially with warmer weather (hopefully) around the corner. Heart gave us some suggestions of how to beat the heat during the warm-weather months. "This summer, do not be afraid of pulling your hair up into some kind of messy bun on top of your head. Don't over think it for style but let it lay and be a mess -- usually those are the cutest hairdos I see on the streets."
Now you have another perspective to think about while you're watching the finale this Sunday. And we don't know about you, but we might be making some alterations to our own 'dos this weekend.
Have more hair questions for Sherry Heart? Join her @sherryheart for her pre-"Girls" Twitter chat with Scunci (@scuncihair) on Sunday, at 9:30 PM EST, followed by her live tweet session of "Girls" which begins at 10 PM EST.
This has been edited for clarity and length.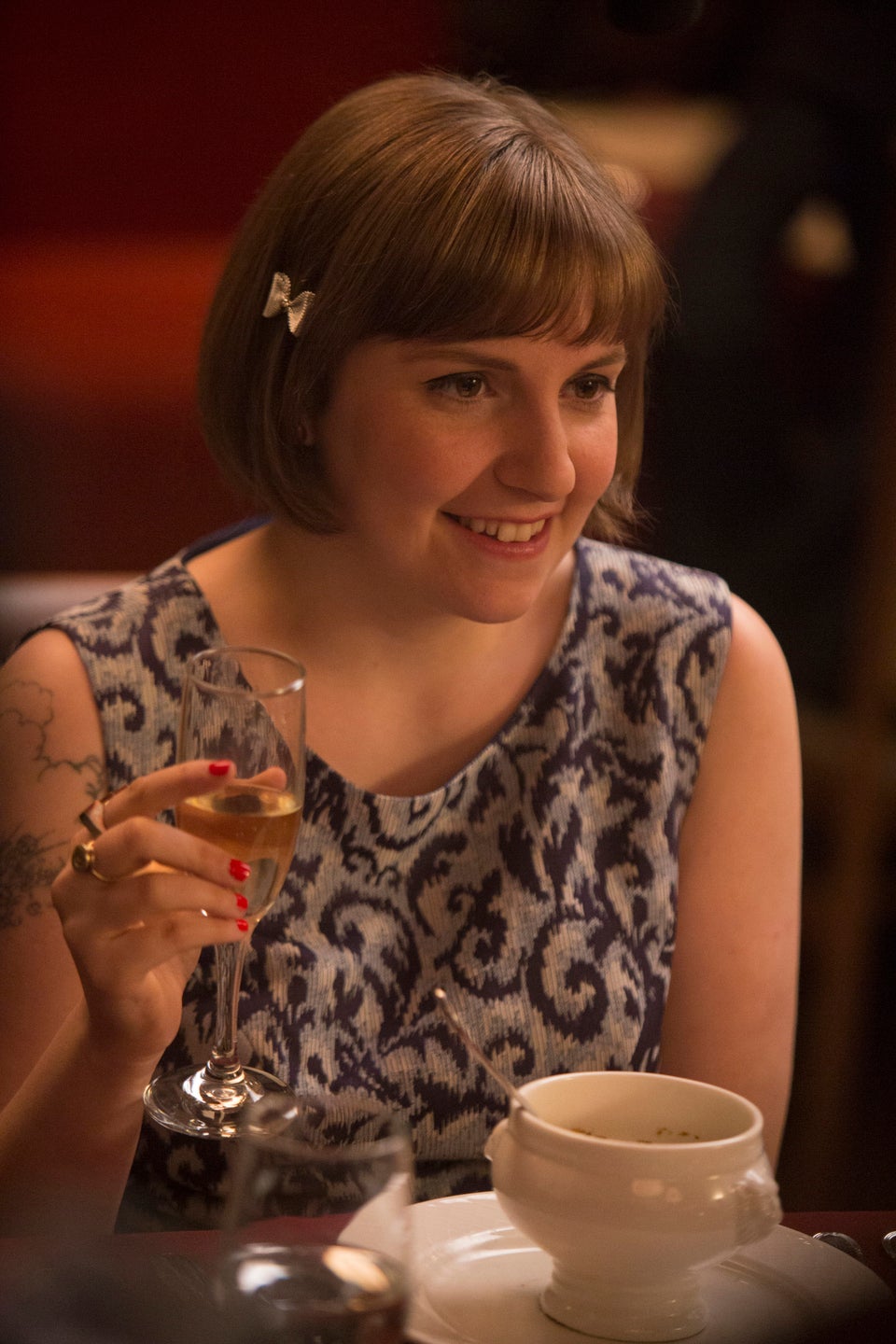 "Girls"
Popular in the Community