 Well, now HBO is just messing with us: The premium cable channel here in America has officially announced that viewers will be able to access an online-only version of the channel, with access to all of its shows, movies, and miniseries, without also paying for a cable subscription. The catch?
The service is only available for Scandinavians.
HBO Nordic AB will launch in mid-October and it will be available in Sweden, Norway, Finland and Denmark. The service will come in two forms: As a channel that cable subscribers can choose to add on to their current subscription (as in the States), or as an Internet streaming service, a Netflix-style all-you-can-eat buffet of content plucked from the HBO catalogue.
This second option is noteworthy, as it is the first time that HBO has offered up its media library sans subscription to a television cable package. Though there has been much begging in America for HBO to offer its Internet counterpart HBO Go -- which is simply a streaming library of every HBO show, past and present, plus dozens of movies -- as a separate entity, HBO's business is profitable without it, and execs have remained firm that only those who pay for the channel as part of their cable will be able to access it.
"Excited to see HBO join us in offering standalone streaming service in Scandinavia..." Hastings wrote. "What about the USA? We thought the first match-up would be in Albania."
(That part about Albania is apparently a reference to a 2010 remark by Time Warner CEO Jeff Bewkes, who laughed off suggestions that Netflix was going to disrupt the cable business by saying, ""It's a little bit like, is the Albanian army going to take over the world? I don't think so.")
Will HBO ever truly clash with Netflix in America, making HBO Go a separate entity from the HBO network? Don't expect it anytime soon: Just because it's happening in Scandinavia does not mean it's going to happen here. Per Variety, HBO is treating its Nordic expansion as a special case:
An HBO spokesman made clear that this launch does not reflect a strategic change for the company in any of its current markets. "Each market is unique and HBO approaches each one with what we consider to believe the best business model specific to that territory."

The best business model for this territory, meanwhile, remains the same: HBO Go access only for those who pay for it as part of a cable package. We can plead with HBO to Take Our Money all we want, but unless we're paying in krona, we're out of luck for now.
Before You Go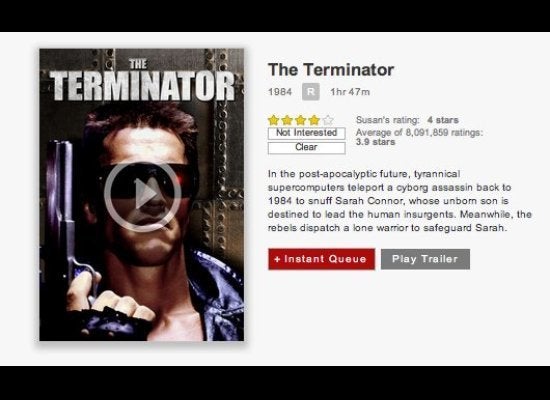 Netflix Tips And Tricks
Popular in the Community