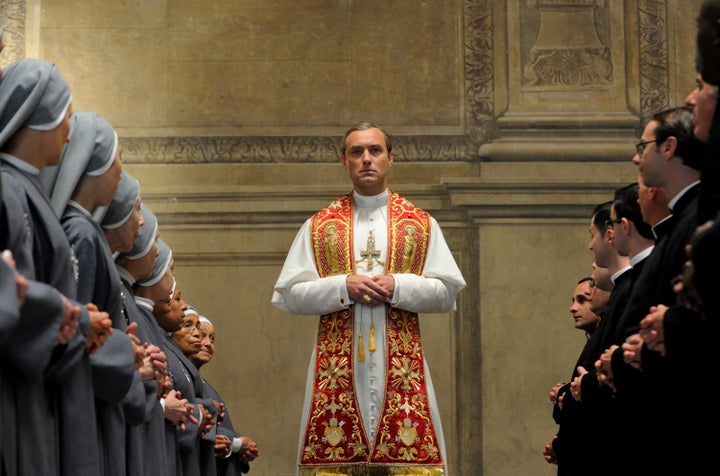 "The Young Pope" stars British actor Jude Law as Lenny Belardo, the mysterious, fictional Pope Pius XIII and former Archbishop of New York. He's just 47 years old, an orphan and the first American pope in history.
The show frames Pope Pius XIII's election as a media strategy finagled by the College of Cardinals to secure a naive and malleable pontiff. The young pope is anything but. He rejects church hierarchy, as well as what he sees as liberalizing forces within the Vatican ― without specifically referencing Pope Francis or the present-day realities of the church ― and opts instead to confide only in the nun who raised him from childhood, played by Diane Keaton.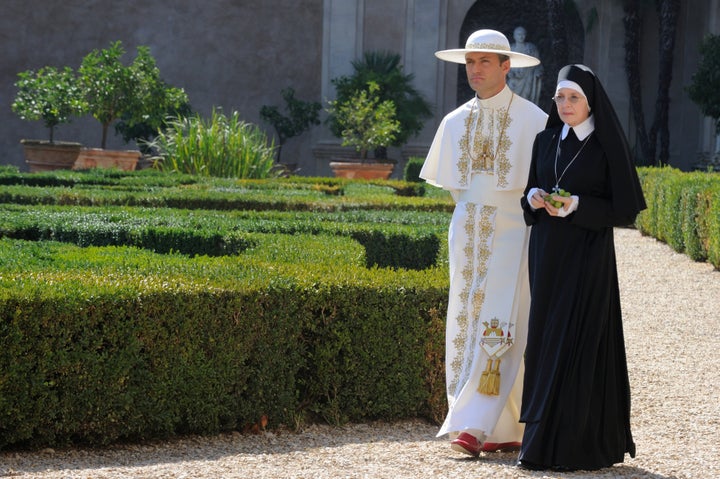 The show premieres in the U.S. on January 15 and already received rave reviews in Italy and the UK, where it debuted late last year.
The Hollywood Reporter called Law's character "the complete opposite of the current Pope Francis," who is known for his embrace of marginalized communities and emphasis on nurturing an open, welcoming church. By contrast, the fictional Pope Pius XIII is "ironic and pedantic...melancholy and ruthless," according to the show's press release. His objective, the trailer suggests, is to make the church as mysterious and inaccessible as it was in past generations.
For the show's director Paolo Sorrentino, "The Young Pope" acts as a kind of warning for what the real-life church's future could hold.
"We depicted [Pope Pius XIII] very differently from the existing pope, but it's something that might happen," Sorrentino said at a press conference in September. "It's possible that after a very liberal pope, there is someone that might have very different ideas. I think it's an illusion that the church has a long-term idea towards modernity."
Check out a trailer for "The Young Pope" below:
Calling all HuffPost superfans!
Sign up for membership to become a founding member and help shape HuffPost's next chapter
BEFORE YOU GO