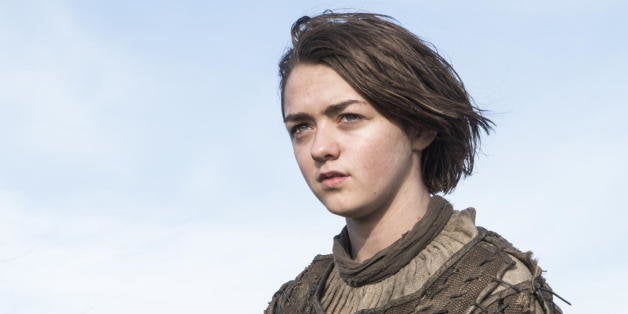 For years, the only way to get HBO in the U.S. was to subscribe to an expensive pay TV package -- or, more recently, to (ahem) "borrow" an HBO Go password from a friend or family member who subscribed.
But soon, you'll have many more ways to get HBO: through Apple devices; with Sling TV, Dish's new Internet TV service; or perhaps even via your Internet provider.
This month, HBO will launch HBO Now, a standalone streaming service that will let you watch the network's shows on a range of devices whenever you like. It won't be a live stream of the HBO schedule you'd see on cable or satellite TV, but the network's programming will become available on the new service when it airs live on TV. (In other words, HBO Now will be similar to HBO Go, the streaming service that's been out for years, minus the need for a cable or satellite subscription.)
The network hasn't given an exact date for the launch, but has said it will happen before the premiere of the fifth season of "Game of Thrones" on April 12.
HBO Now is aimed at the growing number of "cord cutters" -- those who already watch their video through streaming services like Netflix and Hulu Plus instead of subscribing to a cable package -- though it could also prompt more people to cut the cord.
If you've cut the cord, here's how you'll be able to watch HBO.
Apple: For the first three months, the exclusive non-pay TV provider of HBO Now will be Apple. That means that other companies that make streaming devices, like Amazon or Roku, won't be able to offer HBO Now at its launch. (But pay TV providers, like cable and satellite, will be able to sell it. More on that later.)
HBO Now will cost $14.99 per month if you access it through Apple. You'll be able to sign up through Apple TV, the $69 box that connects your TV to the Internet, or by downloading an app on your iPhone, iPad or iPod Touch.
Sling TV: The new online live TV service from the satellite company Dish said on Wednesday that it will offer HBO to its subscribers. Customers who already pay $20 a month for the basic Sling package (which includes ESPN) will be able to add HBO to their channel lineup for an additional $15 a month.
HBO on Sling will not be HBO Now -- it will be like HBO as you watch it on cable. Sling TV subscribers will be able to watch HBO live through the Sling app, which works on streaming devices from Amazon and Roku, as well as on PCs and Android and Apple mobile devices. Sling says that the same programming found on HBO Go and HBO Now will also be available in Sling's on-demand library.
Sling, which offers a small but growing number of channels, is aimed at cord cutters. You don't have to sign a contract, you don't need to install or rent any equipment, and you don't even need a TV to watch it.
Cablevision: If you live in one of the areas that Cablevision services, you'll be able to subscribe to HBO Now through the cable company, without having to buy a cable package. The company has millions of customers, for instance, in the New York City region.
It will be targeting those customers who subscribe only to broadband, so you'll be able to pay Cablevision for an Internet connection and HBO Now. The company hasn't disclosed how much it will cost or other details of the service.
More? Since HBO has said that HBO Now will launch by mid-April, there's a chance we'll hear of more ways to obtain its programming in the near future.
REAL LIFE. REAL NEWS. REAL VOICES.
Help us tell more of the stories that matter from voices that too often remain unheard.