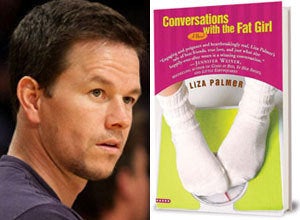 HBO has picked up two new shows.
The first is an Entouragesque comedy called "How to Make It in America."
The pay cable network has greenlighted a comedy pilot from Stephen Levinson's Leverage and Mark Wahlberg's Closest to the Hole.

Penned by Ian Edelman, "How to Make It" revolves around three enterprising downtown twentysomethings who hustle their way through New York City determined to achieve the American dream.

"These guys don't want to wait for things to happen, they make them happen," Levinson said. "That's the attitude of this generation, which Ian represents very well."

"This show is a fun ride through the downtown scene, examining the cross section of people and how they relate to the relevant subcultures in NYC," said Weiss, who is exec producing the pilot with Edelman, Wahlberg and Levinson.

"How to Make It" joins a busy pilot slate at HBO that includes "Hung" and "Bored to Death" as well as recently picked-up "Treme," "The Washingtonienne" and "Boardwalk Empire."
The second is based on "Conversations With the Fat Girl," a novel by Liza Palmer.
HBO has picked up Liza Palmer's "Conversations With the Fat Girl," a novel about Maggie, who's dealing with the fact that former fellow fat girl Olivia is now less copious and getting hitched to a jerk.

Optioned for series development, "Conversations" came to "Rome" exec producer Anne Thomopoulos and Anna Garduno when Garduno attended a panel on chick lit at the West Hollywood Books Fair moderated by Palmer.

Palmer won't be writing any episodes of the series herself, saying that she's comfortable as a novelist, though she is writing a pilot of her own.
Popular in the Community