 On Tuesday, HBO made two announcements in the realm of acquisitions. The network said it would be producing "True Detective," a crime series based on the hunt for a serial killer in Louisiana starring Matthew McConnaughey and Woody Harrelson. It also confirmed reports it was passing on the pilot for Jonathan Franzen and Noah Baumbach's adaptation of Franzen's novel "The Corrections," which starred Ewan McGregor and Maggie Gyllenhaal and was being produced by Scott Rudin.
It's tempting to interpret the twin announcements as evidence of HBO's broader plans. A sign, perhaps, that the smash success of its two highest-performing shows, "True Blood" and "Game of Thrones," has convinced the network that the path to success is the lurid, fantastical one favored by hormonal young men.
Time will tell. But for now, there's no reason to ring the alarm bells, cancel your subscriptions and sign up for Showtime in anticipation of the next season of "Homeland." Because HBO continues to defy broad trends in the industry by supporting a great deal of high-brow content -- especially when it comes to literary adaptations.
The number of novels that the network has optioned for development, either as series or movies, boggles the mind. Many of the adapted screenplays are being written either by the authors of the source material or, like "Game of Thrones," in tandem with them. HBO has also commissioned many literary novelists to write pilots from scratch.
Among them is Ayelet Waldman, who's working on an HBO pilot with her husband, fellow novelist Michael Chabon, called "Hobgoblin," about a band of magicians and con artists acting as spies for the British government during World War II. She said the network's support of novelists continues to be extraordinary.
"HBO is like the Works Progress Administration for writers," she told The Huffington Post. "Just when publishing was getting so scary, HBO rode in to save the day. Everyone I talk to has a deal with them; every time I open the trades, I see another that another novelist I like has signed on with HBO."
Gary Shteyngart, Jonathan Safran Foer and Sam Lipsyte are among those who are reportedly writing original pilots. Jennifer Egan, Mary Karr and Tom Perrotta are all adapting their own books for HBO. And then there's a whole host of novels that are reportedly getting adapted by other writers for the screen: Stephen King's "Dark Tower," Brando Skyhorse's "The Madonnas of Echo Park," Chad Harbach's "The Art of Fielding," Neil Gaiman's "American Gods," Phillip Kerr's "Berlin Noir," Karen Russell's "Swamplandia," Sara Gran's "Dope," Robert Graves' "I, Claudius," Jeffrey Eugenides' "Middlesex," Carl Hiassen's "Skinny Dip," Hilary Mantel's "Wolf Hall" and, for good measure, several novels by William Faulkner.
Egan and Perrotta declined to comment on the state of their projects, while Shteyngart said there was "nothing to report" quite yet.
HBO itself has a policy of declining to comment on in-development projects, so The Huffington Post couldn't confirm that all these projects are still moving ahead. The vast majority of the deals were inked just last year, so many of the projects are still their infancy. Some of the adaptations will, like "The Corrections," fail to reach maturity -- but HBO has plenty to spare.
Waldman attributes the pattern of focusing on novels and novelists to HBO's pursuit of narrative excellence.
"Everyone there is totally focused on story," she said. "At an ideas meeting, everyone sitting at the table asks, 'What do I want to watch on television?' The word 'test audience' has not been spoken. The word 'ratings' has not been spoken. It's really all about story -- which is blissful, as a novelist. Of course, I haven't had any of my projects actually filmed by them yet, so I could still become disillusioned."
It's encouraging to hear such enthusiasm from a novelist working today, but Waldman is also right to be cautious. The fact that "The Corrections" was even made into a pilot is impressive, especially since most novels that get optioned by HBO never even make it that far -- given the volume of literary rights owned by the network, how could they?
On that note, maybe it's time for HBO to spread the wealth and let other networks get into the adaptation game. Showtime, for instance, has produced many quality dramas, but its main claim to adaptation fame is "Darkly Dreaming Dexter", which isn't exactly "Light In August." The ball's in your court, guys.
Click through below to see the covers of some of the books HBO has optioned for adaptation:
Before You Go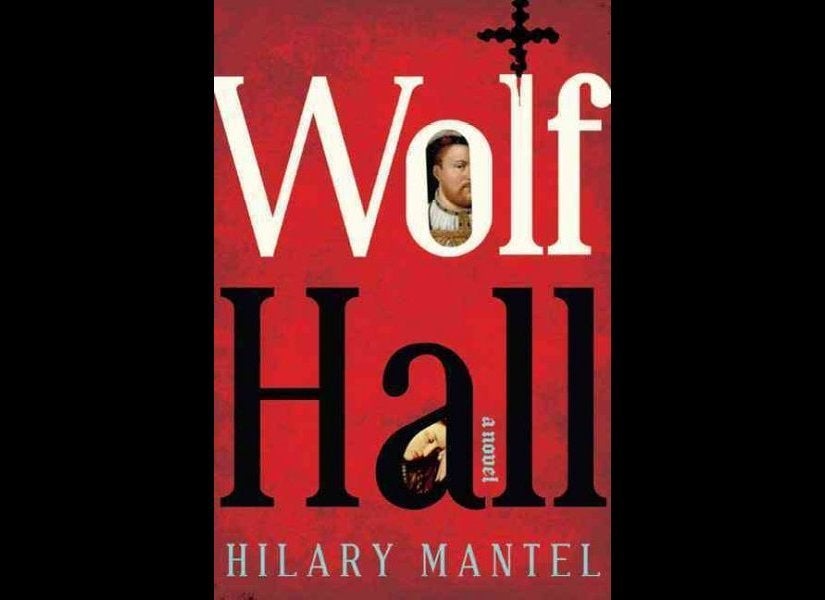 Novels That HBO Has Optioned
Popular in the Community