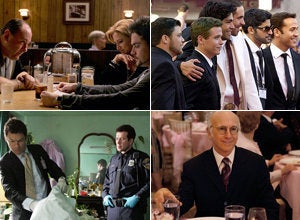 , cable's most popular premium channel, is carefully entering the arena of Internet video.
The channel, a subsidiary of Time Warner, will introduce HBO on Broadband starting this week to subscribers in Green Bay and Milwaukee, Wis., then spread the service slowly to other parts of the country. The free service will allow access to about 400 hours of movies and original programming each month. It will be made available only to people already subscribing to HBO, and it will be marketed and delivered through cable operators.
"There are a lot of people, particularly young people, who are watching TV through the PC. We wanted to create a product for them," said Eric Kessler, a co-president of HBO.
Most major television networks already make much of their programming available free on the Internet. But as a channel with 29 million subscribers, HBO cannot afford to bypass its cable partners.
Popular in the Community