This year's annual Rock and Roll Hall of Fame Induction special on HBO continues that event's march from a free-form rock 'n' roll evening to a slickly produced television special.
The 2016 edition, which airs Saturday at 8 p.m. ET, comes off as a 1970s sampler oldies concert punctuated by long glowing tributes to the inductees.
This year's class includes Cheap Trick, Chicago, Deep Purple, Steve Miller and NWA.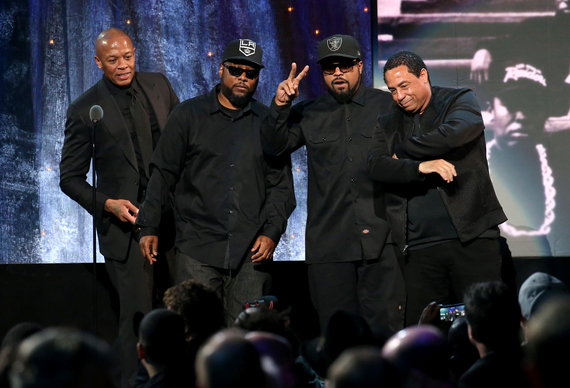 The only act that didn't perform was NWA (above), which is too bad, since their 1988 rap "F--- Tha Police" has a certain disturbing contemporary resonance.
The HBO special includes no explanation why the group didn't perform. NWA member Ice Cube said in another interview that the group and show officials couldn't agree on production.
While NWA members and their inductor Kendrick Lamar didn't hold back on NWA's legacy, the show's producers may not have been entirely unhappy to have the night's music defined by the safer likes of "The Joker," "Saturday in the Park," "Surrender" and "Smoke on the Water."
Nor, it should be noted, does the biggest news from this year's event -- the controversy ignited by Steve Miller -- get more than glancing reference in the 2½-hour special.
In Miller's acceptance speech, he said "it's great to be here," thanked the Rock Hall "on behalf of all musicians," and offered the mildest sort of nudge for the Hall to include more women, develop a "transparent" process and support programs for music in schools, as the Grammy Awards have done.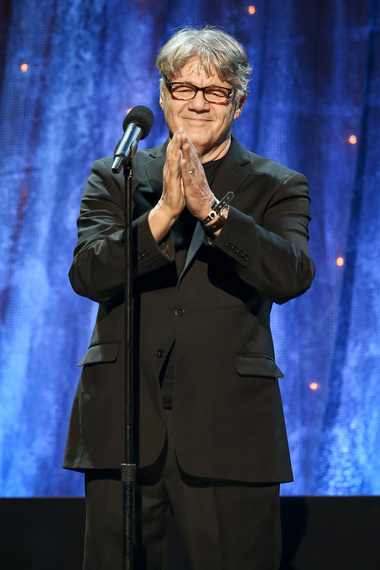 In a later backstage interview, however, Miller (above) said it was anything but great to be there. It was an unpleasant experience start to finish, he said, and oh, by the way, because most of the place was filled with music industry executives, he felt like he was talking to a roomful of crooks.
Miller made a number of excellent points, though that's a discussion for another forum.
From what we see on HBO, Miller gave a traditional speech whose best point was his acknowledgement and praise of earlier blues musicians: Buddy Guy, B.B. King, Lightnin' Hopkins, T-Bone Walker, Howlin' Wolf.
Those kind of roots references have become increasingly rare as the Hall has moved to woo contemporary audiences. It would have been wonderful if Miller could have then played a little T-Bone Walker-style blues, but the induction ceremony format limited him to "The Joker" and "Rock'n Me."
In the broader picture, the Rock Hall has boxed itself into a corner. It relies on the induction ceremony as its annual fund-raiser, and to make that event attractive to patrons and television, it needs to offer music.
Therefore, it has to induct five artists every year, whether there are five Hall of Fame-worthy acts or not.
Sports halls of fame don't do that. If the baseball Hall of Fame voters see a ballot with a lot of .275 hitters, they can choose to induct none of them.
The Rock Hall doesn't have that option, and to be blunt, it dilutes the honor.
It also dilutes the television show.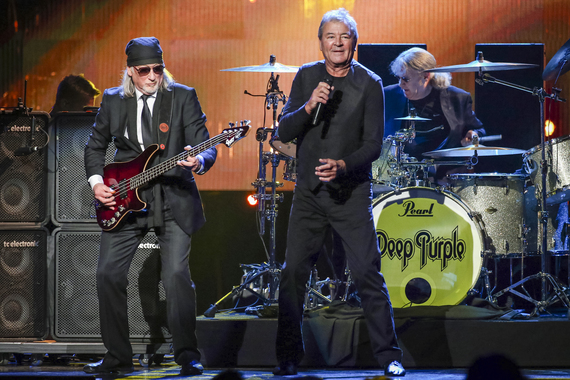 If you're a big fan of Chicago, or Deep Purple (above), you'll tune in to see them receive this recognition. But if you're just a music fan in general, much of the lineup the last couple of years has been unremarkable.
A Hall of Fame shouldn't be for solid musicians who sell a lot of records. It should signal something exceptional.
Saturday night's telecast does include a couple of extras that may draw more fans even as they illustrate how the induction is becoming more of a Grammys-style television event.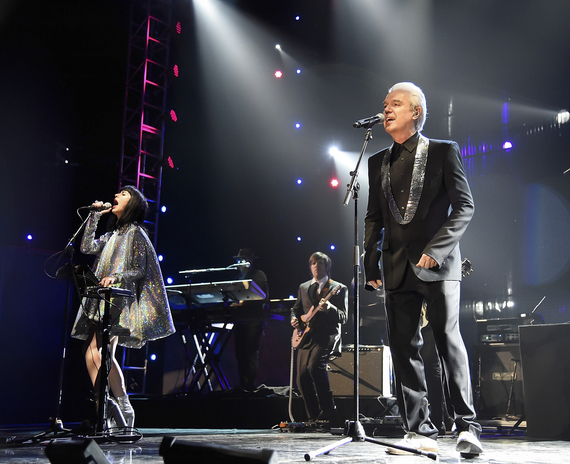 David Byrne, Kimbra and the Roots (above) kick off the show with a performance of "Fame," in tribute to David Bowie. Sheryl Crow and Grace Potter later sing "New Kid In Town" as a tribute to Glenn Frey.
The most poignant highlight wasn't part of this year's induction night at all. It's a clip of the late Prince at his own 2004 Hall of Fame induction, talking briefly about his music and then playing lead guitar on "While My Guitar Gently Weeps."
It's an electric moment. This year's induction show could use more of them.
Calling all HuffPost superfans!
Sign up for membership to become a founding member and help shape HuffPost's next chapter