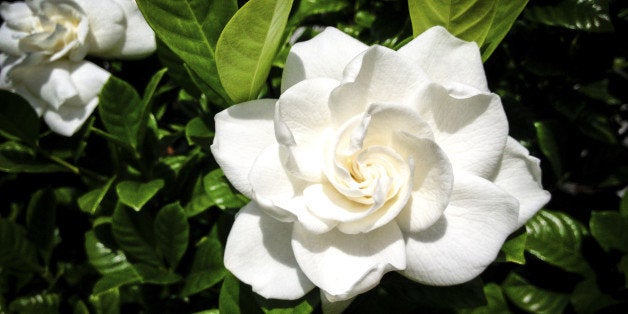 Many historical women whose accomplishments we are aware of today had to battle society's perceptions of women's proper place in the social sphere at that point in history and achieved what they did alone or only with the support of other women. Some women were fortunate enough to have the support of a man in their endeavors -- the "He for She" paradigm that Emma Watson recently spoke about before the U.N. Men, sometimes related, sometimes not, served as a woman's partner, sponsor, encourager or supporter. Match the following women with their accomplishments (answers at the end):
____ 1. She perfected black-on-black pottery and collaborated first with her husband and later with her children.
____ 2. She resolved to work for women's rights at an early age; her efforts were supported by her husband who presided over the first (1848) Women's Rights Convention in Seneca Falls, New York.
____ 3. An educator and civil rights activist supported by her husband. Today the school she founded bears her name and has become a university.
____ 4. Her interest in botany was encouraged by her father. She discovered and named the gardenia.
____ 5. Known for being involved in a labor strike, later known as the Haymarket Affair, she collaborated with her husband in labor activism.
A. Mary McLeod Bethune
B. Jane Colden
C. Lucretia Mott
D. Lucy Parsons
E. Maria Martinez Montoya
Jane Colden's father was a naturalist who encouraged his daughter's interest in learning about botany. Considered the first woman botanist in America, Colden is credited with discovering and naming the gardenia. Colden's father wrote a textbook for her to explain the principles of biology. He ordered books for her to use and she was able to take over much of his correspondence with foreign scientists. In the 1750s, Colden classified the plant life in the Hudson River Valley. By 1757, she had classified over 300 species. Today, her work on New York flora is housed in the British Museum.
Lucretia Mott decided to fight slavery and inequality for women at an early age. She met Elizabeth Cady Stanton in 1840 at the World Anti-Slavery Convention in London, England. There, Mott was denied her seat as a delegate (as were all women) and she and Stanton had time to reflect on this injustice. They decided that when they came back to America, they would advocate for women. In July 1848, they organized the first women's rights convention, in Seneca Falls, New York (the birthplace of women's rights and the home of the National Women's Hall of Fame). Mott was supported in her suffrage efforts by her husband, James, who presided over the 1848 Convention. Mott has been inducted into the National Women's Hall of Fame.
One of the first minority activists, Lucy Parsons became involved in agitating for labor causes in the mid 1870s. She wrote articles in support of worker's rights and over time, became more radical (later in her life she was labeled an anarchist). She and her labor activist husband organized a strike in Haymarket Square in Chicago, Illinois in 1886. The Haymarket Affair, as it is now called, also involved a bombing -- for which her husband was arrested and eventually executed. Later, Parsons was a founding member of the Industrial Workers of the World.
Educator and civil rights activist Mary McLeod Bethune was supported in her many efforts by her husband. Believing that education was the key to advancement (growing up she was one of seventeen children and her family was very poor), she founded the Daytona Normal and Industrial Institute in Daytona Beach, Florida in 1904. Today, the school has evolved into Bethune-Cookman University. In 1935, Bethune founded the National Council of Negro Women. Her government service included advising Presidents Coolidge, Hoover, and Franklin D. Roosevelt. She also advised First Lady Eleanor Roosevelt. In addition to being featured on a U.S. postage stamp, Bethune has been inducted into the National Women's Hall of Fame.
Famous today and in her lifetime for her black-on-black pottery, New Mexican potter Maria Martinez Montoya collaborated for many years with her husband Julian. She grew up watching her aunt make pottery, and in 1904, was invited to display at the St. Louis World Fair. She was known for her pottery shapes and polishing; he was the painter. By 1921, they had perfected the black-on-black pottery technique and began to share it with members of their pueblo. After Julian's death, Maria collaborated with her children and their spouses. Montoya received many honorary degrees, medals, and other awards and was invited to the White House during the terms of four different presidents.

Learn about more she-roes and celebrate amazing women. These role models are among the more than 850 women profiled in the book Her Story: A Timeline of the Women Who Changed America. We salute their accomplishments, appreciate the support they received from the men in their lives, and are proud to stand on their shoulders.
(answers: 1-E, 2-C, 3-A, 4-B, 5-D)
Popular in the Community