He said he loved me. In a text. And I cried.
I was sitting in the backseat of a taxi, on my way to the airport, when I received the text. I had texted him an hour earlier, "Happy birthday!!!! I hope you have a great day and a terrific birthday. Love you. Xo"
It's funny, sometimes I'm able to write, "I love you", with a firm, and confident, "I", other times, the "I" feels heavy handed, like a big dramatical declaration. To simply write, "love you", takes some of the pressure off of the recipient to respond in kind. Or so I think. Who the f' knows? It's a friggin' text.
Many years ago, I told a former boyfriend that I loved him over the phone. We had been dating for several months and I was bursting at the seams. I couldn't wait until the next time that we were together to share my feelings, so I did it over the phone.
I prefaced my impending admission with a, "I'm not asking you to respond. You don't have to say a word, it's just that I'm going to explode if I don't tell you."
I thought it was romantic. I'm not sure what he thought. The beauty was that it didn't matter. I wasn't expecting a response, nor did I need one. I took responsibility for my feelings, and that meant sharing my happiness. His response wasn't going to influence me either way. And it didn't.
It was important to me then, as it is today, to say things when you have the chance, even if it opens yourself up to heart break and ache.
This, "love you" came from that former boyfriend's son.
It was the first time reading those words from him, and it pierced my heart. There's much that I don't know about him, (what's going on in that head) as I'm sure is normal with any 16-year old boy, and there's much that I miss out on, so everything that he says or does comes as a surprise to me.
It's still painful not being in his life the way that I used to be. Therefore, what I receive from him and his sister, carries more weight, packs a punch, and has a profound impact on me because of our arrangement.
Such was his beautiful text.
I had text, "love you" many times in the past, without a mirrored response; never expecting, never needing one. So it was reading this text, in the back seat of a taxi, on my way to the airport, that my heart swelled, my eyes pooled with tears, and I smiled.
Because he said he loved me.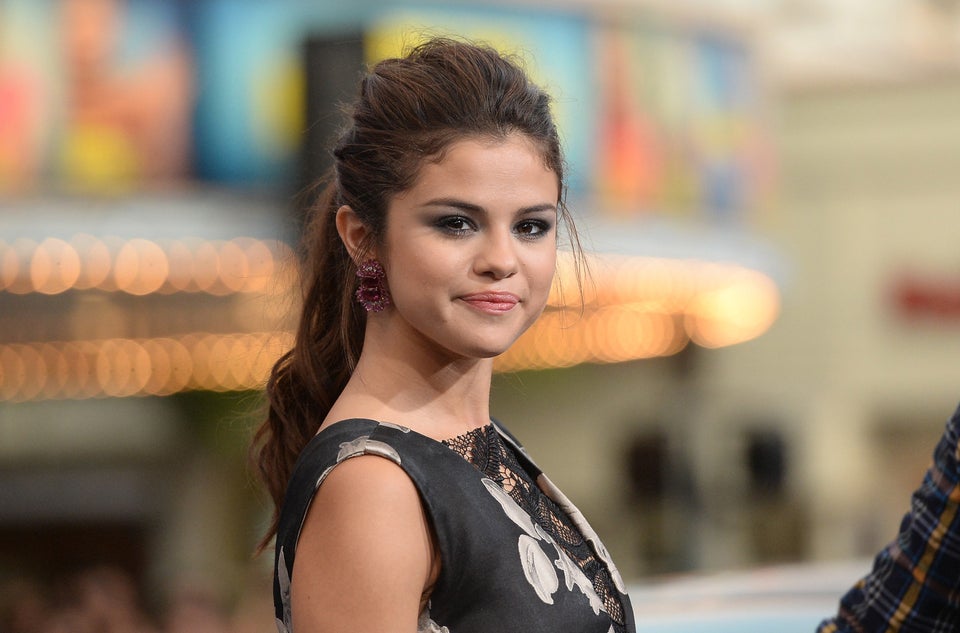 Celebrities Talk About Their Parents' Divorce