The "swish, swoosh" sound filled the air. My baby girl's heartbeat. I smiled even though this was not a routine ultrasound at 32 weeks. The doctors were worried that the femur measurements at my 28 week ultrasound were a little "off." And I reminded myself that they said the same thing about my son... "We are worried that your placenta has stopped working. He won't be able to grow at the proper rate." And so, back then it was fetal monitoring twice a week and weekly ultrasounds for the last eight weeks of my pregnancy. It was determined that my 5-pound, 14-ounce baby son was perfectly healthy and that, perhaps, I just have small babies. Yes, it was not a mystery to me that I would have small babies. My husband and I were ten pounds, combined. I was not concerned about this ultrasound.
My almost-2-year-old was yanking at my hand, into all of the medical equipment in the room, whining incessantly and just plain miserable. I thought the ultrasound was taking forever -- I mean, couldn't this lady see that this little boy was done being patient? What was taking so long? Forty-five minutes had passed. She was silent. From the beginning to the end.
Finally we were moved into the doctor's room where we waited for another 15 or so minutes. And then he came in. I looked up ready to smile at him, but when I saw his face, he was looking directly down. No pleasantries. Not like him. I knew something was wrong. He sat on the stool right in front of me and said the words. The words that still to this day get stuck in my throat. The words that changed my life. The words that will always cause a little sting when I think back to this moment and the first time I heard the words, "I think your daughter has dwarfism."
Nothing can prepare you to hear words that mean your child will be disabled. That mean your child will have significant challenges. That mean your child will have heightened health concerns. That mean your child will be different.
And when you don't see it coming at all, it will feel like you are blindsided. Like you got knocked out by the current heavyweight champion when you didn't even know you were in the ring. And the doctor will tell you that it is going to be OK. He will tell you the scientific term and ask you if you have seen Little People Big World and hand you the tissue box. That's when it becomes too much and you retreat back into a shell of yourself. Rewind! Rewind! This cannot be happening. Thirty seconds ago I was worried about my son being entertained during this 15-minute consultation, and now I feel like I can't even breathe. What?!? What was this guy telling me? What!?!
I heard sobbing and I heard pleading. I soon realized they were coming from me. It was like I stepped outside of myself because it just got too painful inside when I tried to retreat. I saw the whole scene from above. A little boy watching Mickey on his mama's phone oblivious to the cries. A mama desperate to reach her husband calling once, twice, three times... and when he answered she had to repeat those words to him. She crumbled into her seat as she heard him on the other end react to the same news. And it killed her to have to hear the words, but to have to say them to him... it was a whole new pain.
That was then. October 4th, 2012.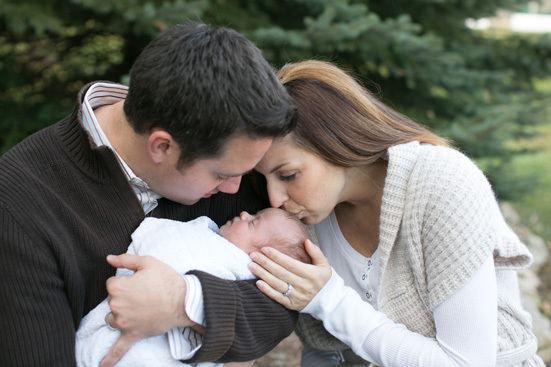 Now, we have a beautiful fifteen-month-old daughter who gives us more joy than we could have ever imagined. Lilah just learned to walk and is currently into everything! She loves to throw her food at mealtimes, take her brother's sippies when he isn't looking, play with anything girlie (especially purses and jewelry) and she has a crazy passion for people and dogs. She has eyes that will look right through you, a smile that will melt your heart and the spunkiest of personalities with more sass than she knows what to do with.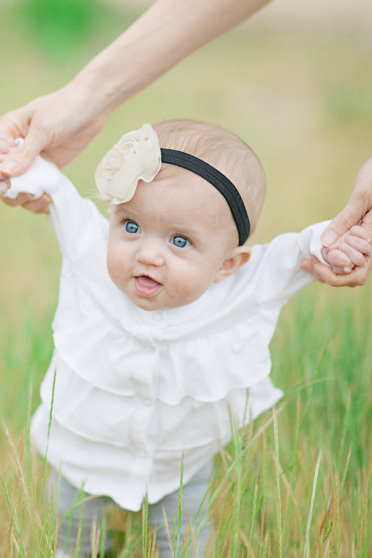 Time and perspective. It was what we needed to go from finding out to where we are today. We were lucky to have eight weeks before Lilah was born to prepare for dealing with the news and her increased risks at birth. We were lucky that she was born healthy and did not require surgery. We were lucky to be surrounded by friends, family, our community and even strangers.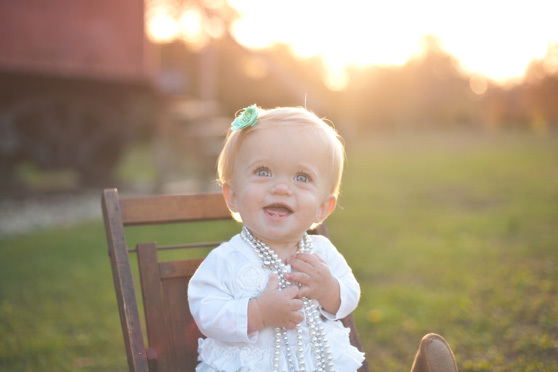 Time healed us. We needed time to sort though our own insecurities about her diagnosis. We had to get comfortable with the idea that she would be different. And when we did, we realized that it didn't matter... we were going to love this baby girl with all of our might.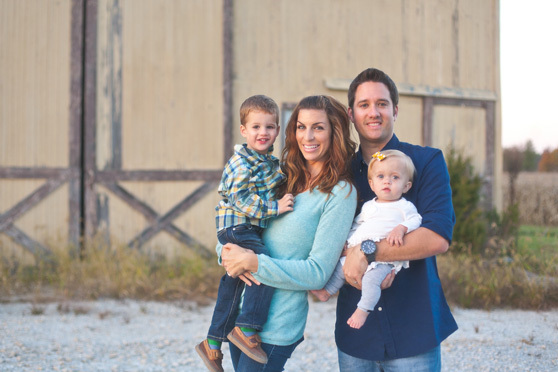 Perspective on the last year has changed us. We feel as though we have been stripped of all the layers we add to ourselves over the years... things you tell yourself are necessary. When you get down to the core, you realize what is really important. We had a new heart to love. A new soul to cherish. She has been the reason for the light in our eyes.
For her, we are forever grateful. And we feel so honored God chose us to be her parents.