On Tuesday, the Pittsburgh Post-Gazette reported that Tim Murphy (R-Pa.), had urged the woman he was having an affair with to abort her pregnancy during what turned out to be an "unfounded pregnancy scare" in January. On the same day the report was published, Murphy voted for legislation that would ban abortion after 20 weeks. In fact, Murphy has a history of supporting anti-abortion legislation, from bolstering efforts to defund Planned Parenthood, to voting to grant fetuses protection under the 14th amendment.
This particular scandal is an important reminder that despite the emphasis put on "protecting the unborn," the rhetoric of the "pro-life" movement is largely just that. At its core, the anti-abortion movement is less about protecting fetuses, and more about legislating and controlling women's sexual and reproductive health.
Murphy's affair with Pittsburgh-based forensic psychologist Shannon Edwards was made public last month when her husband filed for divorce. In a text message obtained by the Pittsburgh Post-Gazette, Edwards lambasted Murphy for his anti-abortion rhetoric after he pressured her to go through the procedure when he thought she was pregnant with his child.
″[Y]ou have zero issue posting your pro-life stance all over the place when you had no issue asking me to abort our unborn child just last week when we thought that was one of the options," she wrote to him on January 25.
Edwards seems to have been responding to a Facebook post on Murphy's official page from January 24, in which he'd written that, "it is a tragic shame that America is leading the world in discarding the disregarding the most vulnerable." The purpose of this particular post was to tout H.R. 7, a bill that would permanently ban any federal funding for abortion care, as well as any reimbursements for insurance plans that cover the procedure. (Read the full post below.)
Murphy reportedly responded to Edwards' text saying that he didn't write any anti-abortion Facebook posts personally (apparently his staff members did), and that he "read them and winced."
Murphy's public persona as a selfless advocate for the unborn is typical for members of the anti-abortion right. But what he said behind closed doors to a woman with whom he had a sexual relationship is certainly a more accurate depiction of the anti-abortion movement ― a movement fraught with general disdain for women's sexual empowerment; one that uses "pro-life" rhetoric in public spaces to drum up support for insidious anti-choice legislation that puts women's lives in danger.
There is often a glaring gap in anti-abortion legislators' assertions that they are protecting women and future children, and their subsequent lack of advocacy for women and children who need government resources and support the most. Murphy is no exception. He supported the massive failure that was President Trump's American Health Care Act, which would have had serious consequences for welfare-dependent children. He has also voted against reauthorizing the Violence Against Women Act, and does not support same-sex marriage or stronger punishment for homophobic hate crimes. And on Tuesday, House members (including Murphy) passed the 20-week abortion ban legislation to "facilitate a culture of life," even though, as HuffPost's Laura Bassett pointed out, they had actually "just missed a deadline to reauthorize the Children's Health Insurance Program, which helped states provide insurance coverage to 9 million children in low-income families."
There is also a long history of anti-choice conservatives depending on reproductive health care access in their own lives only to turn around and try to restrict it for others ― thus, like Murphy, positioning themselves as arbiters of what other people get to do with their bodies. (Norma McCorvey, also known as Jane Roe in the Roe v. Wade Supreme Court case that legalized abortion in the U.S., went on to become an outspoken advocate against the procedure and joined the ranks of some of the most extreme anti-abortion movements in the country.)
"We will once again be a nation committed to honoring life from the moment of conception and ensuring American taxpayer dollars are never spent to end a life before it even begins," Murphy, or his staff, wrote on Facebook in January. Apparently they forgot to include the caveat that he only supports this as long as it's convenient for him.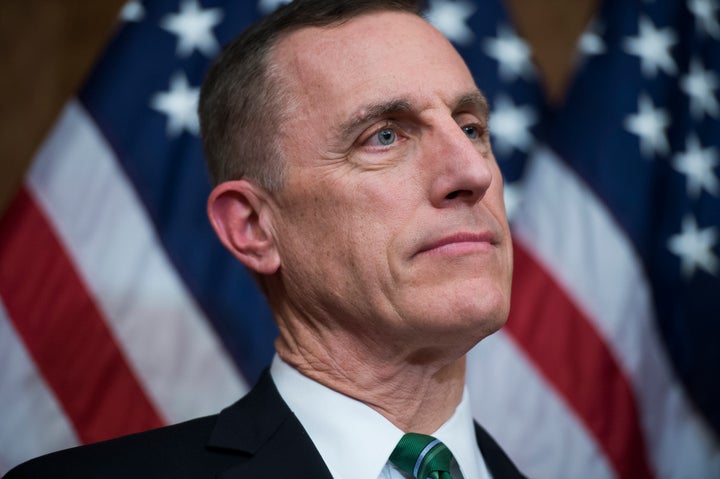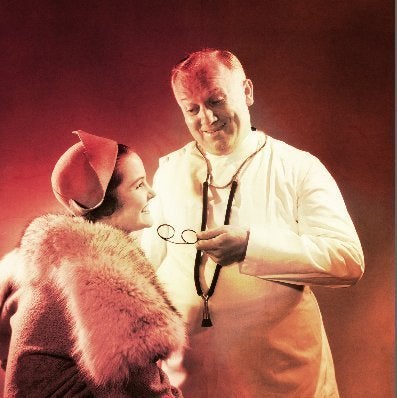 Myths About Abortion That Need To Be Busted