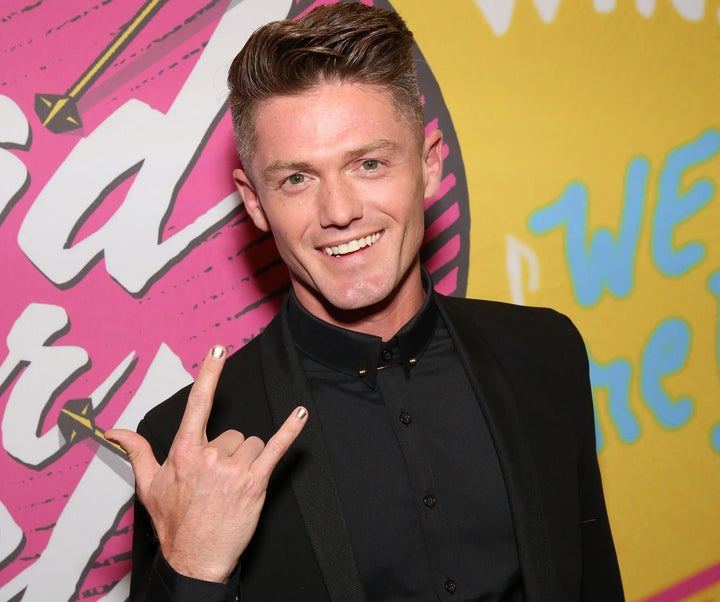 Two-time Emmy nominee Spencer Liff says he found his passion project in Broadway's "Head Over Heels," a new musical that weds 16th-century comedy with '80s pop songs while offering an all-embracing message about sexuality and gender.
"I feel in love with the script immediately," the Los Angeles-based dancer-turned-choreographer told HuffPost. He acknowledged, "We're certainly not going to be everybody's taste. But I have no interest in making something so vanilla that everybody likes it."
Liff, 33, is firmly ensconced in Hollywood these days, having choreographed Fox's "So You Think You Can Dance" for nine seasons, as well as a number of television series and films. Broadway, however, remains his first love. He got his start there as a performer and, more recently, he's returned as a choreographer on revivals of "Hedwig and the Angry Inch," "Spring Awakening" and "Falsettos."
"Head Over Heels," which opened July 26 at New York's Hudson Theatre, offered Liff a number of unusual challenges. The show is both a jukebox musical in the "Mamma Mia!" vein, featuring 18 songs by The Go-Go's, as well as a loose, albeit modern, adaptation of Sir Phillip Sidney's 16th-century prose work, The Countess of Pembroke's Arcadia.
Much of the buzz about "Head Over Heels," however, has emphasized its history-making casting. The show is the first Broadway musical to feature an openly transgender performer in an original role written for the stage ― "RuPaul's Drag Race" runner-up Peppermint starring as Pythio, a non-binary oracle.
Other characters are similarly subversive: lowly shepherd Musidorus (played by Andrew Durand) wins his true love's heart by embracing his feminine side, while Princess Pamela (Bonnie Milligan) has a secret reason for dismissing a cavalry of hunky suitors (spoiler alert: she's queer).
Liff spoke to HuffPost about how he crafted movement in "Head Over Heels," his personal connection to the deliberately wacky story and why he's thrilled the musical has become known as Broadway's queerest, most radically inclusive show to date. 
What first drew you to "Head Over Heels"?
I trust my gut, and I usually always know when things are meant to be mine. I've been obsessed with it since I read the script. I knew exactly what the show was, and I instantly saw what the people would look like. On paper, it wasn't a dance show, but I knew that it had the vibe of a [Bob] Fosse show or a [Michael] Bennett show, and that this ensemble of people was going to be incredibly sexy and important in driving the pulse of the show.
I've been in jukebox musicals before [and] often, they're just calling upon the songs and that's the main attraction. Our story is the main attraction here, and the songs happen to be incredible music to go along with it. I've never felt stronger about telling this story and telling it now.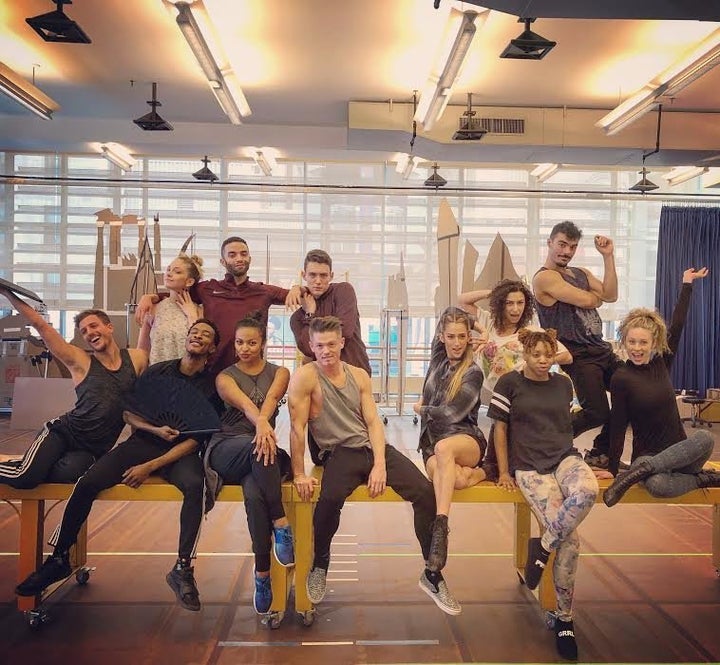 What were your main points of inspiration when you were devising the choreography?
I was directing a show in Russia, and I went to the Hermitage and started looking at paintings. I just cried my way through those halls because the art is so incredible. Afterward, I went to Copenhagen, I went to Stockholm, I went to Amsterdam. I just went into all of these museums and took pictures of all of these Renaissance paintings and comparing them with what our costume designer Arianne Phillips was starting to create. She was in London and doing all of this vintage Tudor research, and we came back together and honed in on what the era would look like.
Then I just took the paintings that I loved ― all the angularness and the posing of these sculptures ― and put as many of them into the show as possible. My dancers are never allowed to just stand on stage. There has to be a hand up, a hip cock ― just something that always creates shape.
Things that were born of the queer club world of the 1980s found their way into the show, too ― there are touches of voguing and touches of tutting, for example. I grew up going to clubs in the '90s, I snuck into the Tunnel and Limelight when I was 15, and I would see all these club personalities. I was so enamored with them ― they'll always remain the most glamorous, fabulous people. So I thought of those characters and that gorgeous, sparkly world they lived in.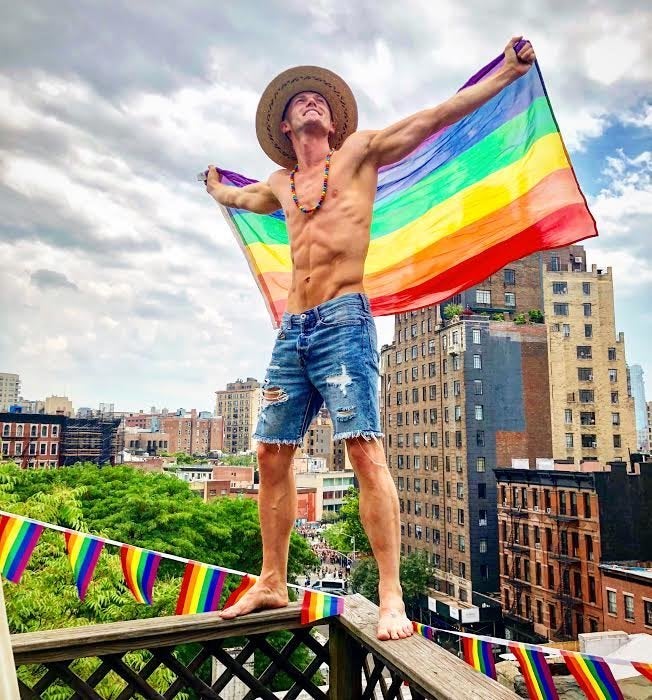 You first read the script five years ago, and had to pass on it because you were still working on "Hedwig." Then "Hedwig" director Michael Mayer got involved with "Head Over Heels," and it came around to you again.
I'm not a religious person. I'm a spiritual person, and I always just live by, "You better put the best out in the universe, and things will come back to you." When this show came back to me, it stopped me dead in my tracks.
Looking at your work as a whole, would you say there's a common denominator in your projects?
Right now, I'm really interested in telling positive stories. There are enough negative LGBTQ stories out there that end in getting kicked out of your house, becoming a prostitute and dying. We've got that one covered, and it's a very sad truth that still exists for a lot of people.
But a movie like "Love, Simon," to me, was fantastic because it was just a perfectly normal, simple rom-com where the leading characters happened to like boys. I think we owe it to young kids to say, "Hey, guess what? It's actually going to be perfectly fine." That's what I love about "Head Over Heels" ― there's almost no negativity to it. It emphasizes how great it can be when we're kind to each other.
Also, it sounds so awful, but… I really like sexy people! (laughs). Dancers are very sexual people, and I want something to be cool and oozy. I'm very sex-positive and I'm most comfortable in that world.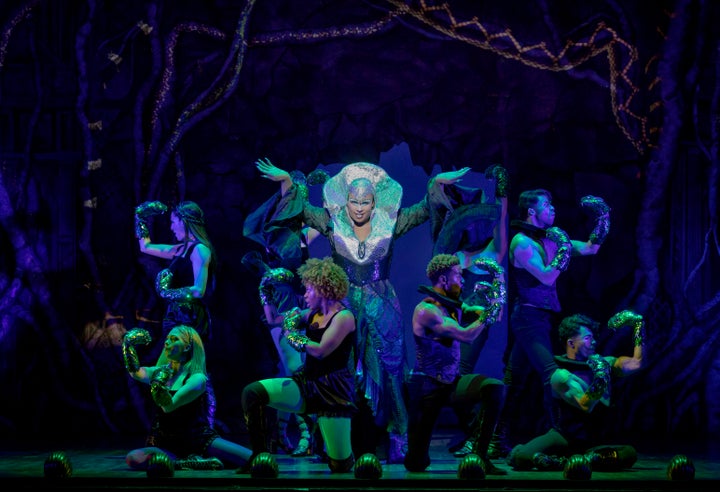 As soon as I get home [to Los Angeles], "So You Think You Can Dance?" starts again. It'll be my 10th season on the show. I've been in theater-land for so long, so it'll be weird to go back into the very fast-paced TV world. Right now, I'm trying to find projects that I want to direct and choreograph, because [directing] is the next step now. I've directed a few times already, I know I enjoy it, and I know that I want that to be my future. I'm always writing in my head. Whatever the first project is… much like "Head Over Heels" did, it'll find its way to me.
Ultimately, how do you hope "Head Over Heels" will impact the future of Broadway theater as a whole?
I'm hoping the visibility of Peppermint will inspire more people who would have thought previously, "No one will ever want me to be in a Broadway show, so I'm not going to try." Those are the things that make me really, really proud and make me know that I can transcend whatever happens with our reviews or with the show.
Through art, we can make people's lives better, as corny as that may sound. I see it in our audience. I see people coming in and leaving the theater having never seen themselves represented on the stage before.
This interview has been edited and condensed for clarity. 
REAL LIFE. REAL NEWS. REAL VOICES.
Help us tell more of the stories that matter from voices that too often remain unheard.
BEFORE YOU GO