WASHINGTON -- Citing budget cuts caused by sequestration, a Head Start program near Fayetteville, Ark., has decided to take the dramatic step of closing its classrooms for the summer 13 days earlier than planned.
The closure will help the Washington County Head Start program cut a required $150,000 from its operating budget by the end of September. But the ripple effects of taking 30,000 hours of educational and family development services and 10,000 meals from 381 families who rely on the program will result in a major economic blow for the neediest in the area, officials warn.
"This is going to severely impact their daily lives because for 13 days they won't have a place to go," said Brenda Zedlitz, Washington County Head Start's program director. "We serve the working poor. Where are their children going to go when they are at work? Does this mean that they will leave their children with caregivers who might not be appropriate? Mostly, what does this mean to the well being of that child?"
"For some of the families this will pull the rug from out beneath them and they may not recover from it," she added. "Head Start is the safety net and without the safety net you fall into crisis."
As sequestration takes hold, it's becoming increasingly clear that the steep budget cuts are affecting classrooms. While the cancellation of White House tours has received the most attention from the national media, stories of social services being slashed have become fixtures on local news stations. Head Start, the federal preschool program for low-income families, is being hit especially hard.
In Indiana, local Head Start programs chose three-dozen preschool students at random to remove from its rolls. In Kentucky, Head Start officials are doing the same. In Illinois, a local Head Start program is prepared to drop kids in order to deal with a $72,000 shortfall. In Pennsylvania, officials are still plotting out how to cut $142,400 from their Head Start budget. In Massachusetts, a Head Start program will end two months of programming this year.
All told, the White House has projected that 70,000 fewer children nationwide will be served by the program due to sequestration.
"The reality is that the cuts are affecting Head Start programs across the country," said Sally Aman, a spokesperson for the National Head Start Association. "That's the reality. And individual programs are managing it as effectively and efficiently as they possibly can. But in many cases that means reducing opportunities for these families."
The Office of Head Start, which is part of the Department of Health and Human Services, has given local programs the authority to choose how to implement the mandatory cuts. They have taken different approaches to fit their needs.
For the Washington County program in Arkansas, which was forced to reduce its budget by 5 percent, cutting back days was unavoidable. But because operations are dramatically reduced during the summer months -- and the savings had to be achieved by the end of the fiscal year in September -- the cuts they implemented had to take place disproportionately during the spring. After poring over the numbers, officials decided to move the program's end date from May 21 to April 30.
Even then, it wasn't enough. Officials in Washington County are also shutting down Early Head Start, which caters to low-income families with infants and toddlers, 14 days early. They are also furloughing four "content managers" for 13 working days this summer.
Though lawmakers have complained about the indiscriminate impact of sequestration cuts, the only significant legislative pushes have been to redirect funds so that the White House will be able to restart its tours. There is not currently a bill to replace funding for Head Start. And if one doesn't materialize by the end of September, officials warn the program will be forced to confront even more difficult choices.
The Washington County program, for example, would likely have to reduce the number of families it serves from 381 to 349, according to Zedlitz. The program explored the prospect of cutting staff rather than furloughing them, but decided doing so would compromise the organization's mission for all children.
"We can't sacrifice quality," said Zedlitz. "We have to maintain the quality of the training, the credentialed teachers -- we can't just hire people without the credentialing. We aren't daycare, we are education. We are making sure these kiddos begin kindergarten with a level playing field."
Before You Go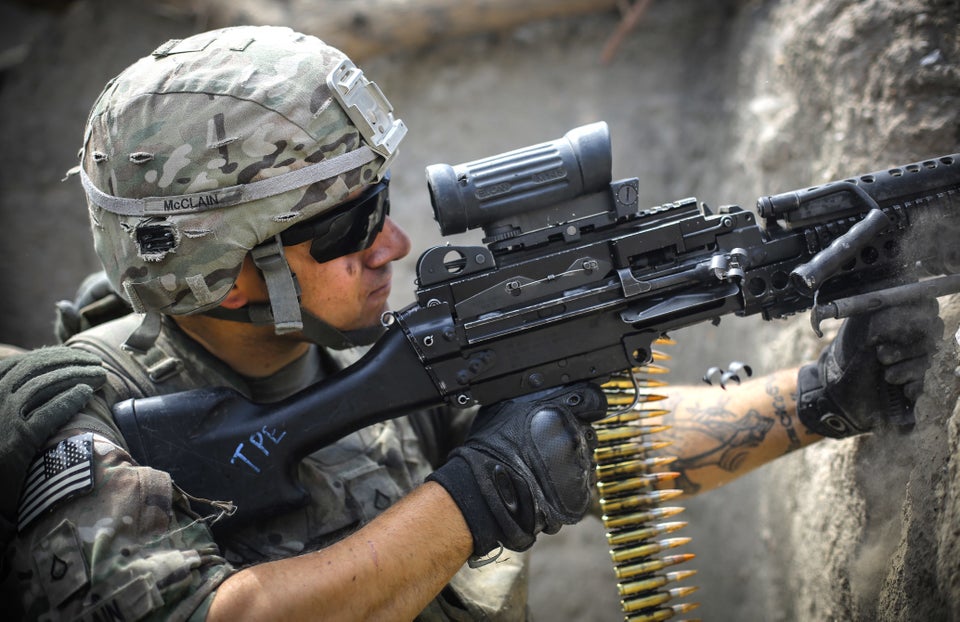 What Sequestration Would Cut
Popular in the Community