At Headbands of Hope, for every headband sold, a headband is given to a child with cancer. I was inspired to start Headbands of Hope as a college student at North Carolina State University. During the summer of 2011, I interned at a wish-granting organization for kids with life-threatening illnesses. So many kids would lose their hair fighting chemotherapy and would be offered a hat or a wig. I found a lot of the kids weren't looking to constantly cover their heads, they were just looking to restore their self-confidence through expressing style.
Headbands were the perfect way for them to fashionably accessorize without needing hair. Therefore, my junior year of college in April 2012, I founded Headbands of Hope. For every headband we sell, we give a headband to a child battling cancer. To date, we've donated over 75,000 headbands to kids with cancer and have delivered them to every children's hospital in America.
As we've visited the hospitals over the past four years, it's been amazing to hand out the headbands and watch the patients react when they look in the mirror. One simple accessory can bring so much light and confidence during a time when it's really needed. Some hospitals even store extra headbands for the moment when a patient chooses to shave his or her head and they put a headband on before they look in the mirror. But we also noticed how important it is for the kids to be able to express their creativity through art and activities. That's why we decided to put the production in the hands of the patients and have them design their own headbands.
We packed our bags with headband materials, pom poms, ribbon, markers, glitter, gems and glue and headed to Duke Children's hospital.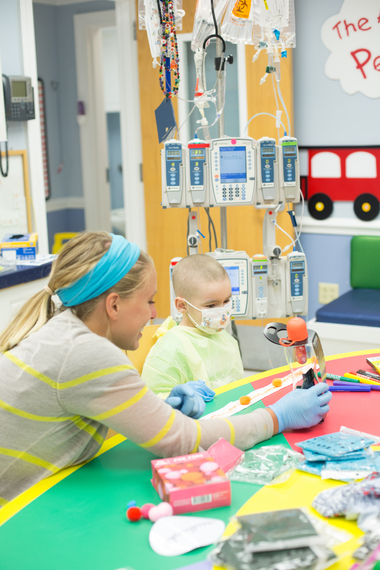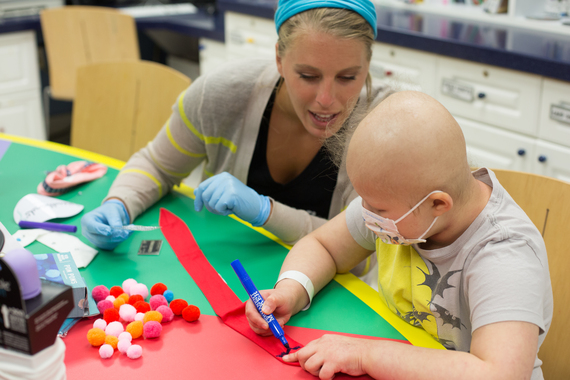 The kids came in and could pick their headband color and decorate it anyway they wanted.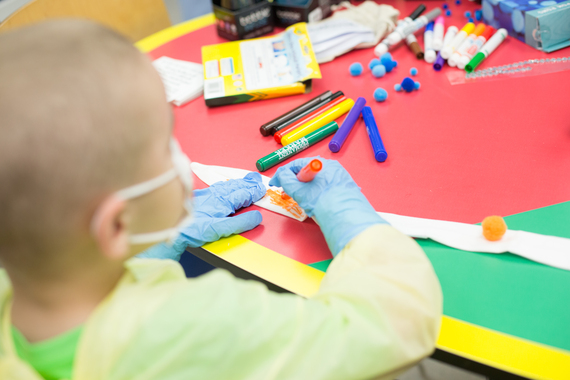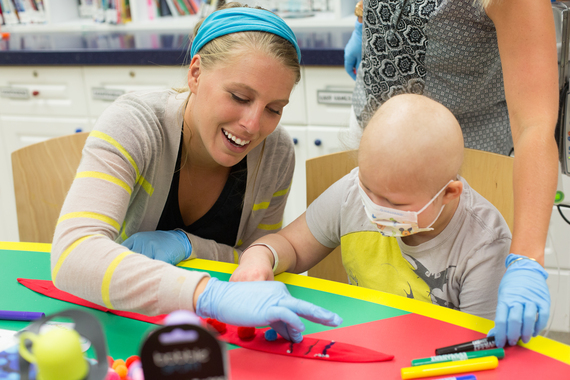 Some of the kids even chose to make headbands to gift to friends and family members. Not only were we achieving our mission of providing headbands to kids with cancer, we were unlocking a creative outlet for them to produce their own headwear.
Now, Headbands of Hope, plans to expand DIY headband kits to more styles and bringing them more hospitals. To nominate a hospital to receive headbands, fill out the form here.