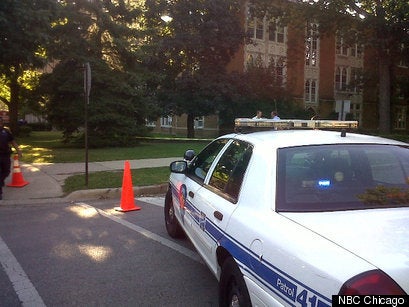 A headless body was found near an Evanston middle school early Tuesday--and a pipe bomb was found nearby.
According to NBC Chicago, Evanston residents living near Nichols Middle School at 800 Greenleaf St. heard an explosion around 4 a.m. They also smelled gun powder.
He said his dog led him to the body of a shirtless man whose head was missing and whose legs were folded behind him. A shopping bag lay nearby, and there was a strong odor of what he thought was gunpowder.

"I thought my dog was chasing a rabbit, but when I got close it was a body without a head," he said. "There was a weird smell in the air. I wasn't expecting what I saw."

One neighbor who heard the explosion and called police told NBC Chicago that officers came to his house about three hours later and told him a man had committed suicide with a pipe bomb.
Nichols Middle School has been closed for the day as police continue their investigation, and police have destroyed the explosive device found on the scene.
Popular in the Community