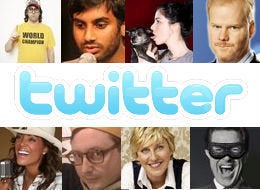 We tried an experiment yesterday. The HuffPost community has been growing by leaps and bounds. Last month, we attracted close to 2 million comments. Yesterday delivered a one-day high, with 94,215 comments.
So we decided to see if we could get our users even more involved in the editorial process by using Twitter to crowdsource headline suggestions.
Josh Young, our new Social Networking Editor, sent out a tweet with a link to our story on Obama heckler Rep. Joe Wilson, asking followers to reply back with their headline suggestions.
Jay Rosen, Craig Newmark, and Harvard's Nieman Journalism Lab also all tweeted the announcement.
We got a lot of smart, sharp, creative responses... and ended up using a headline tweeted in by Benjamin Lowe.
Here's the top he helped create: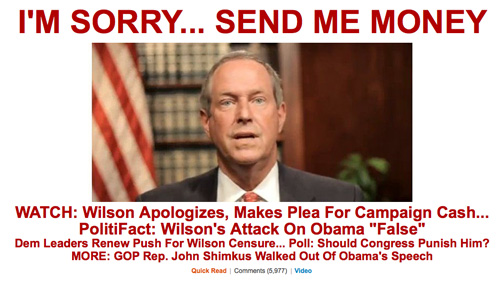 It was a big hit, attracting over 100,000 clicks.
And here's what he tweeted after he saw it up on the site:

This is something we will continue to do -- both on our home page and our vertical pages.
Update: another Twitter-provided headline! For our story on Max Baucus making sure that Joe Wilson's pet issue (ensuring illegal immigrants can't get access to government-funded insurance) is cemented in the new health care legislation, @huffingtonpost follower Frankie Sturm suggested the following headline: "Wilson Wails, Baucus Blinks." We just put it at the top of our page. Thanks, Frankie.
Related
Popular in the Community