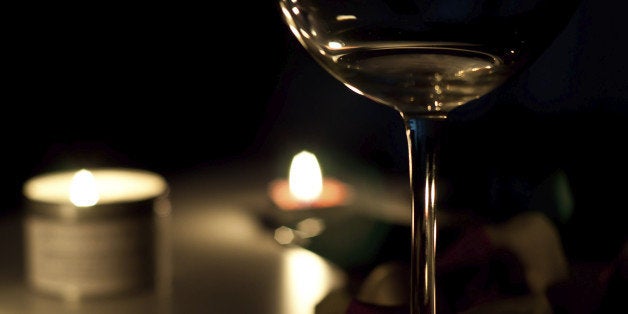 I learned a lot from Howard, the former news director of TIME, during my three years at the magazine: how to propel prose forward with the right verbs, when it was okay to insert yourself into a story, and the exact point in time, after shit had hit the fan, you had to tell law enforcement that you were a journalist. But most important, I learned how to eat alone.
Eating out wasn't a big to-do for me and my family growing up. We stuck to the usual suburban haunts: Applebee's, Bonefish Grill, a local sushi spot we liked that was located in a strip mall by our house. Even after college when I moved to New York City, a mecca for foodies, I still didn't really care about dining, much less dining alone. Eating by myself felt awkward; I was too insecure and worried about getting odd looks from strangers. In a cramped kitchen that couldn't fit both my boyfriend and me at the same time, I instead made dollar pasta and sad salads with wilting lettuce and baby carrots. When I came into extra cash from babysitting or some other odd job, I'd splurge on a manicure or cab ride home, never a nice meal.
Then I met Howard. As TIME's then-news director, Howard was--and this is an understatement--a legend. He'd edited a large number of cover stories and packages, from the Princess Diana car crash to the trial of Benedict XVI. Even more important, he had a reputation for being incredibly generous with all his writers--but young writers in particular. Rick Stengel, then managing editor of the magazine, once remarked that an obit I'd written about the late Helen Gurley Brown, the visionary founding editor of Cosmopolitan, had seemed so nuanced and spot-on: "It's as if you and her lived during the same era," Rick said. "Oh, that's because Howard edited it," I'd replied, embarrassed I couldn't take credit for his compliment.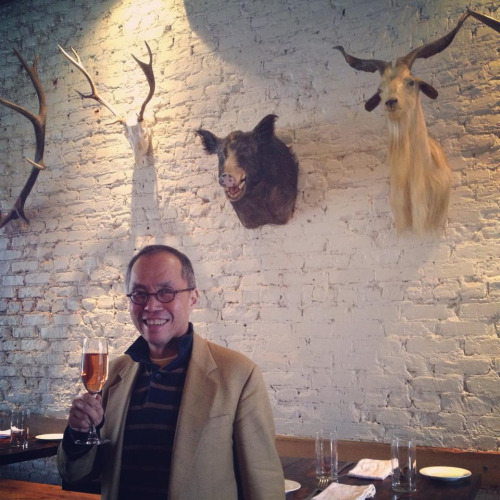 Parallel to his reputation as an editor was his reputation as a food lover. It was common knowledge that Howard took himself out for breakfast, lunch and dinner--and any meals in between. But Applebee's never made an appearance on Howard's itinerary; his list of favorite restaurants read like a Who's Who list of James Beard Award regulars: Annisa, Marea, Le Bernardin (all restaurants I would eventually visit for the first time with Howard.) About 5'8" with a few gray hairs, Howard was a bon vivant, but an unassuming figure physically. But that changed when he talked about food--his face lit up and his arms swirled around as he described his dinner from the night before.
As a cub reporter trying to get bylines in the magazine, I wanted in as Howard's mentee. I wanted to understand how he was able to transform the very rough drafts I peeked at in InDesign into the flawless features I would read in print just a few days later. But since I was barely getting front-of-book blurbs into the magazine, nevermind cover stories, I knew I had to woo Howard another way. So I started asking him to dinner.
We started at some of his favorite, frequently visited spots, like Central Park seafood spot Marea, where he ordered a Hamachi collar for me--and explained to me what that was exactly (the best part of yellowtail, behind the fish's head and gills). Later, we went to Korean restaurant Hanjan, where he introduced me to Makgeolli, a rice beer. Everywhere we went, I learned something new: about editing (using quotes for kickers is the easy way out), about Howard (he lived alone on the Upper West Side and never used his kitchen), about the legacy of the magazine where we worked (Henry Luce reportedly wanted colleagues to have affairs so they stayed at the office longer).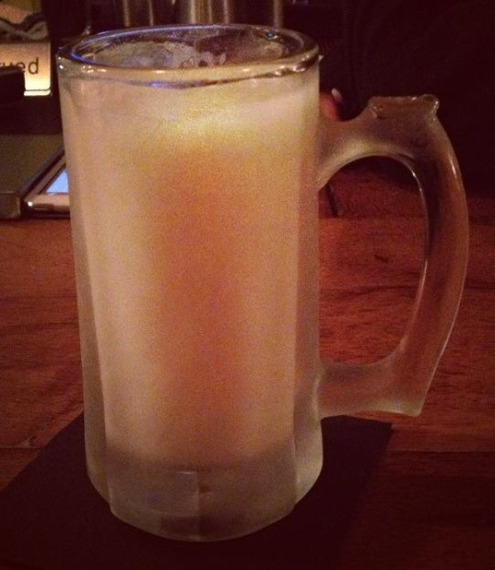 But mostly, I learned how to appreciate delicious food and the genius chefs behind them. Meals became animated vignettes with Howard, who, like the very best editors, had a way of bringing everyday things to life with vivid details. Even when we weren't together, I'd stalk his Twitter account to see where he was going for the night, reading and rereading the snappy reviews he composed about each meal, in 140 characters or less. "'Yeasty' chocolate cake, multiplicity of textures and flavors...In brief: yummy," he once wrote about a dessert at Recette.
Soon, like Howard, I started going out to eat on my own. Sometimes I'd get a second wind on the subway ride home after work and hop off one stop early to eat at a neighborhood gastropub. Other times I'd treat myself to foie gras soup dumplings at Annisa after an especially horrendous close at the magazine. And one month before I left New York, I plopped myself down at the WD-50 bar and ate Thanksgiving dinner alone, wondering if I'd have food experiences like that in my new city.
In Atlanta, I found a restaurant scene that pleasantly surprised me. The food was compelling, the cocktails strong--but something was missing: It seemed like no locals really ate alone. Most people I met at the bar were in town for work or having a drink while waiting for a friend to arrive before being seated in the main dining room. When I ate alone, people, especially the restaurant's staff, seemed to pity me. "Why don't you have plans this evening?" a brunette bartender asked me one Friday night. "These are my plans," I replied.
Over the many dinners I had with Howard in New York, I knew even then that the experiences were something bigger than food and fun shared between a young writer and her role model. But it wasn't until I got to Atlanta that I appreciated the independence Howard had instilled in me in the three years I spent with him in New York. There have been so many evenings in Atlanta when I've wanted a good meal but dreaded the looks of sympathy the bartender was going to give me if I showed up alone again.
But then I'd ask myself, "What would Howard do?" And often times, I'd then text him: "Should I go out and eat alone right now?" And every time, sometimes even before I'd get his response, I would slap on some lipstick, put on a clean dress and leave the house.