It's no big secret that smartphones infuse our lives with ceaseless distractions, bleeps and bloops. One recent study showed they annihilate our focus even when we're not actively using them. But Headspace, a popular meditation app, is doing its best to use the technology for good.
"The irony is not lost that our delivery mechanism is the phone, but you have to go where people are," Headspace CEO Sean Brecker told The Huffington Post in an interview last week.
Headspace is pretty simple: You log on via the app or website, select a guided meditation program and listen to it. It's positioned as exercise for your mind -- you can use its meditation sessions to calm down, reduce your anxiety or improve your relationships. The app costs $12.95 a month, with discounts if you purchase a year or more at once.
The company just closed a substantial financing round, locking in $30 million in new funding. It's planning to increase its offerings to businesses, but it also intends to use resources on greatly expanding the app's offerings to individual users -- and luring new ones in.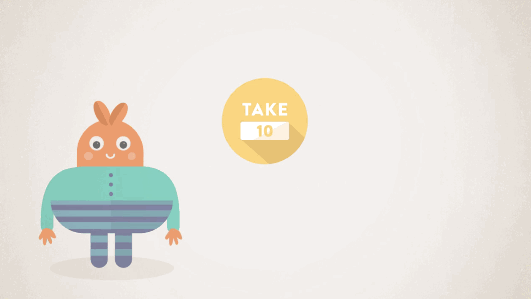 For those goals, the smartphone is the place to be. Sure, our handsets can bury us in notifications, but they also present an irresistible opportunity: You can use them to access helpful content basically any time, anywhere.
"There's no proper way of using it. That's the beauty of the app," Brecker told HuffPost. "A lot of people use it at work. People do it in the back of Ubers or airplanes."
Headspace works in traditional web browsers, but Brecker said most people use the smartphone app -- and that's a "quicker growing" segment of their audience .
Brecker said Headspace will continue to expand its content library to help people navigate every aspect of their lives, "from birth till death." Currently, Headspace users can listen to audio meditation programs to help them through everything from anxiety to pregnancy. You can access the content from normal web browsers in addition to the smartphone app.
Perhaps unsurprisingly for an app so focused on individual wellness, though, there isn't much of a community component. Headspace lets you add "buddies" to keep tabs on their progress and there's a somewhat active message board, but that's about it. Brecker suggested that could be changing.
"We have this incredible community of 3 million people, but we really need to work on bringing that community together," Brecker told HuffPost.
He wouldn't go into specifics about what a bigger community component might look like.
But he did promise one thing: "We're just getting started."
REAL LIFE. REAL NEWS. REAL VOICES.
Help us tell more of the stories that matter from voices that too often remain unheard.