When Gator the pit bull was taken from an Oklahoma animal shelter at the end of January, he weighed just 27 pounds.
"A dog his size should've weighed about 70 pounds. So he was really underweight," said Ashley Hodges, who took in Gator as a foster.
The Healdton, Okla. animal shelter was shut down in January amid allegations that six puppies had frozen to death in bare enclosures during the coldest part of the winter.
Gator was suffering from heartworm when he was found, and his penis had frozen to the shelter's floor, Hodges says.
"We were really lucky he doesn't have any long-term problems because of that," she said. "We are still trying to figure out how it happened ourselves, and yes, people are outraged."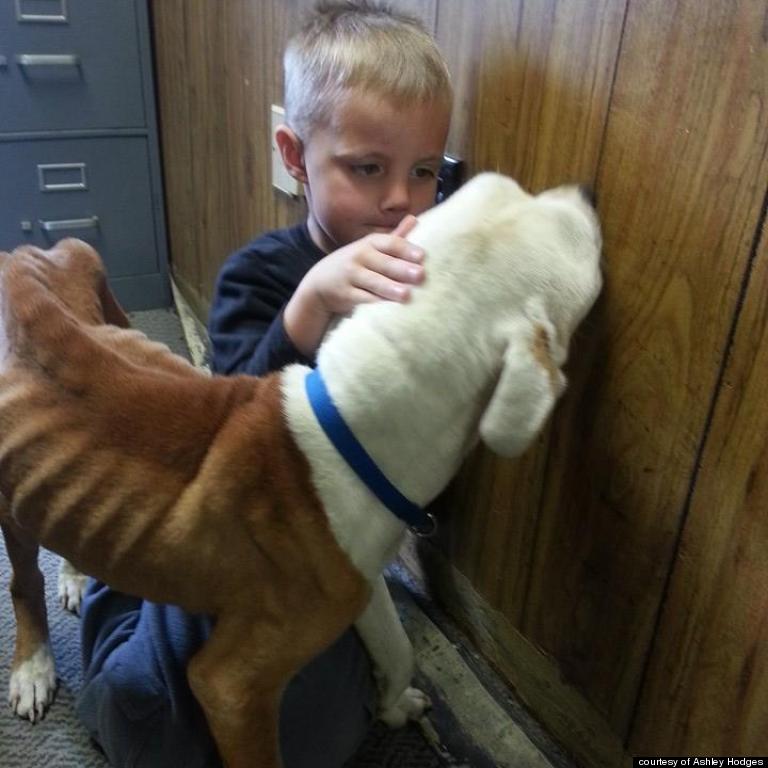 Here is Gator with Hodges' nephew, shortly after she agreed to foster him.
Police chief Tim Woodruff, whose department was reportedly responsible for the animals at the shelter, has resigned following allegations of abusive conditions at the facility.
The city has promised an investigation into claims that the Healdton police department left dogs in unheated enclosures in freezing weather, and failed to feed the animals in its care, even while bags of donated dog food sat unused.
Neil Pender, a Healdton resident who deals in mineral and land rights, has helped locate homes for the dogs found alive at the shelter.
"What's amazing about it," he said, is that despite Gator's condition at the time of his rescue, "when you walked up he'd wag his tail. We had to get him out of there."
The Huffington Post has reached out to the Healdton police department to find out whether, some two weeks on, the investigation has begun. We'll update with any new information.
As for Gator, he has put on 13 pounds while discovering the pleasures of living amid people and dogs in a warm house, according to the many photos Hodges has posted of him to Facebook.
Here's a picture that Hodges posted Tuesday: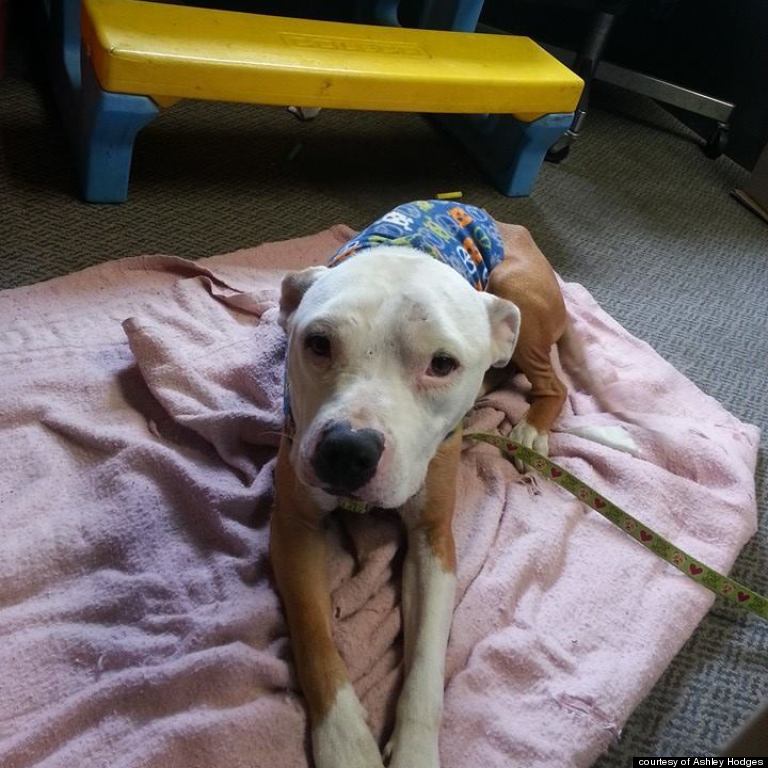 "I'm going to keep him," said Hodges, who works at the town feed store. "He is my nephew's dog now. They're best friends. He gets along well with my dogs and everyone here, he goes to work with me almost every day and gets a lot of attention. He's loving the country life!"
Have an animal story to share? Get in touch at arin.greenwood@huffingtonpost.com.
Related
Popular in the Community