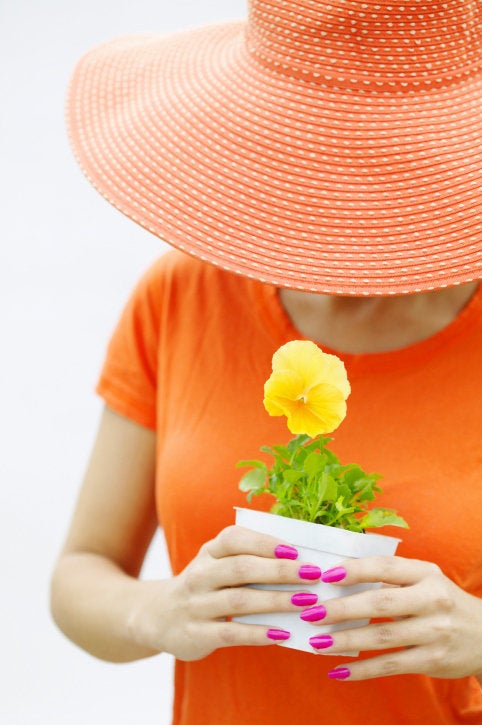 While in the thick of grieving my father's death, I found my art making process of working intuitively -- without boundaries, patterns or sketches to dictate to me -- both a comfort and an eye opener. I took notice of the unusual messengers that presented themselves to help me in my grief, like a wandering cat that, well, kept turning into my father.
Working intuitively, without patterns or lines to color within, allowed me -- forced me at times -- to process the many layers of subconscious feelings rumbling below my surface. I ran heart first into raw feelings this way, but the collision brought me closer to a place of understanding and, as time and more art emerged, a place of acceptance.
The conversations that I needed to have -- with myself, the living and the dead -- were brought out into the open through the characters in my drawings, and eventually in three-dimensional felted dolls.
The very tactile process of needle felting with beautiful wool rovings brought me comfort. I have come to respect my collection of felted creatures as precious healers that guided me in a sad time. They let my hands poke and prod at them as much as I needed, engaging in conversation with me to lead and lift me to a lighter place.
Making art can't bring back a person or animal that has passed on, but it can help lead a person -- of any artistic level, or non artist -- through an internal conversation that can comfort, challenge, educate and help open doors to the light.
Each person will have their own messengers and for me they usually came as living creatures that slowly evolved from alive and breathing in my barnyard, to two-dimensional figures on a page. But, like a child looking at people in a picture, I yearned for those figures to rise out of the page and speak. And they did.
Presented here is the beginning of my journey to process my father's death: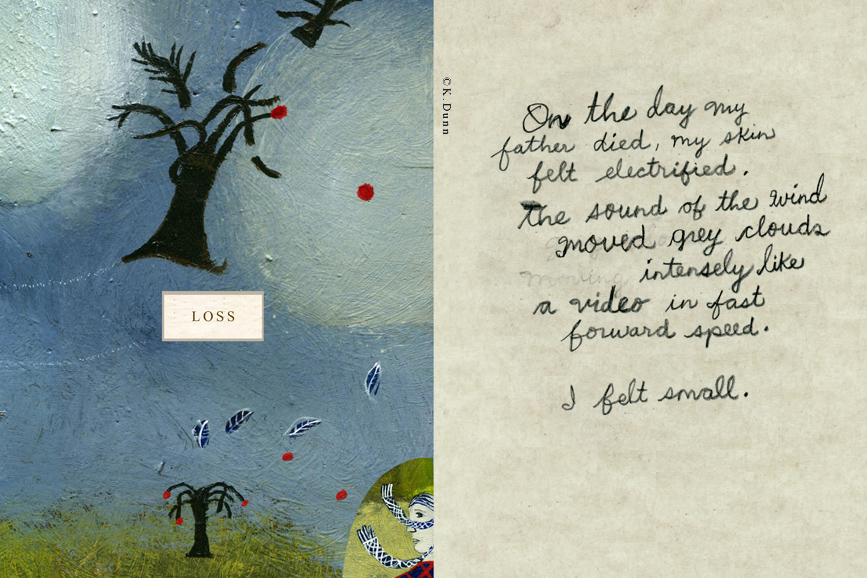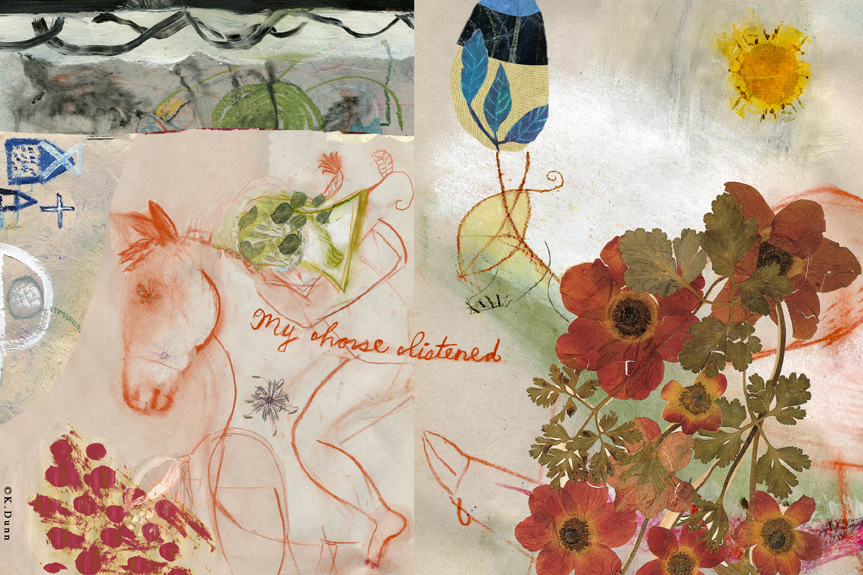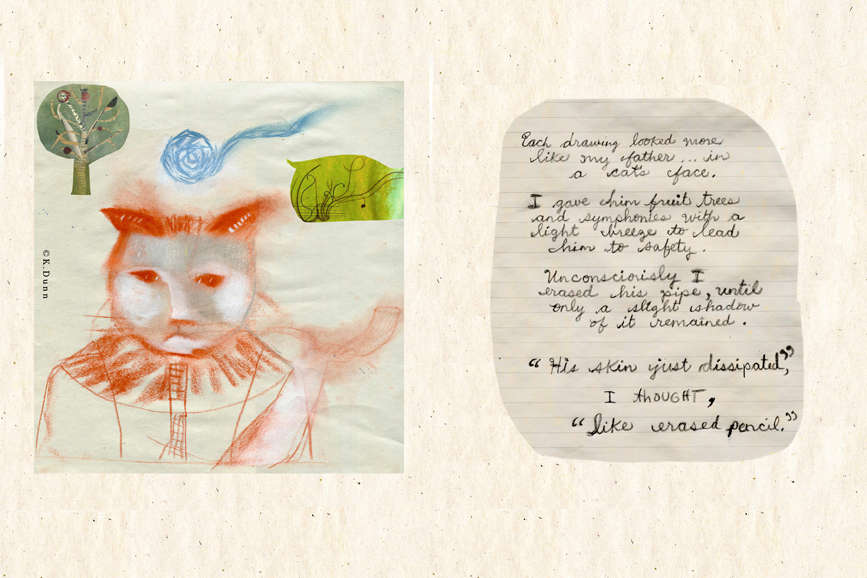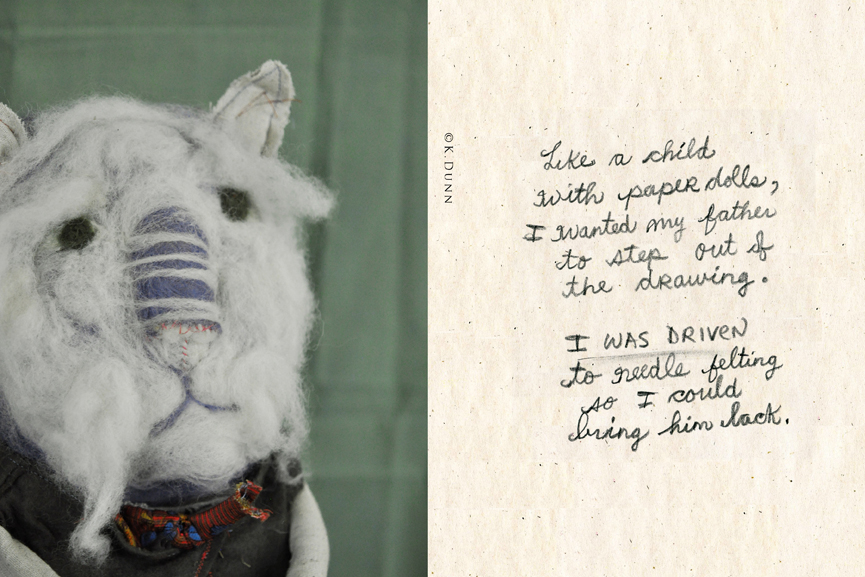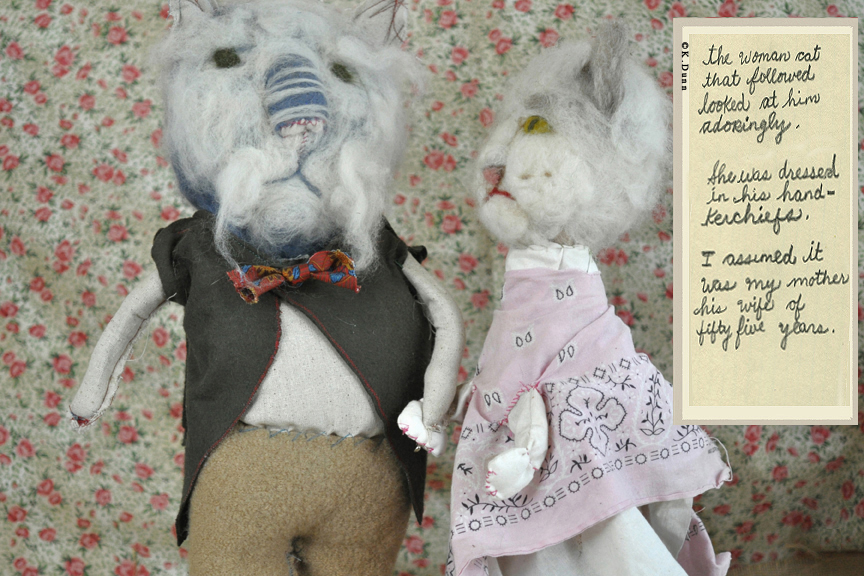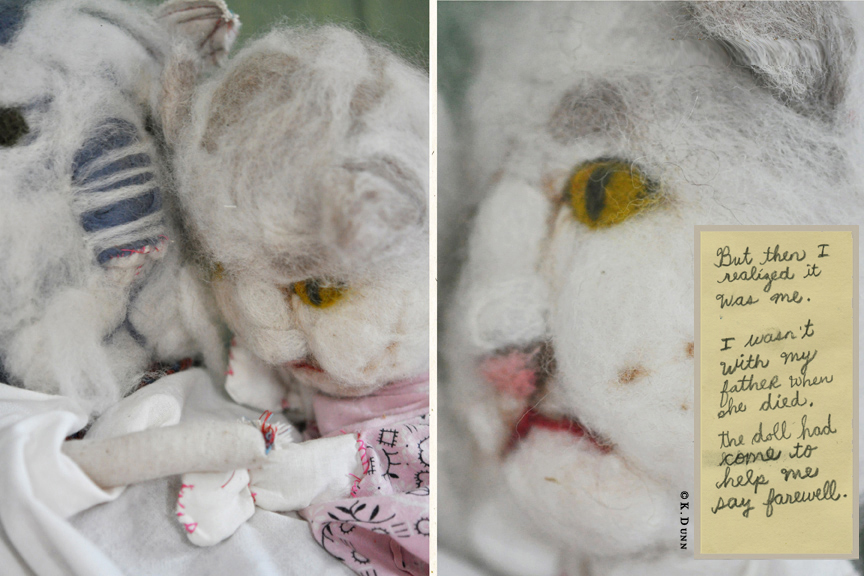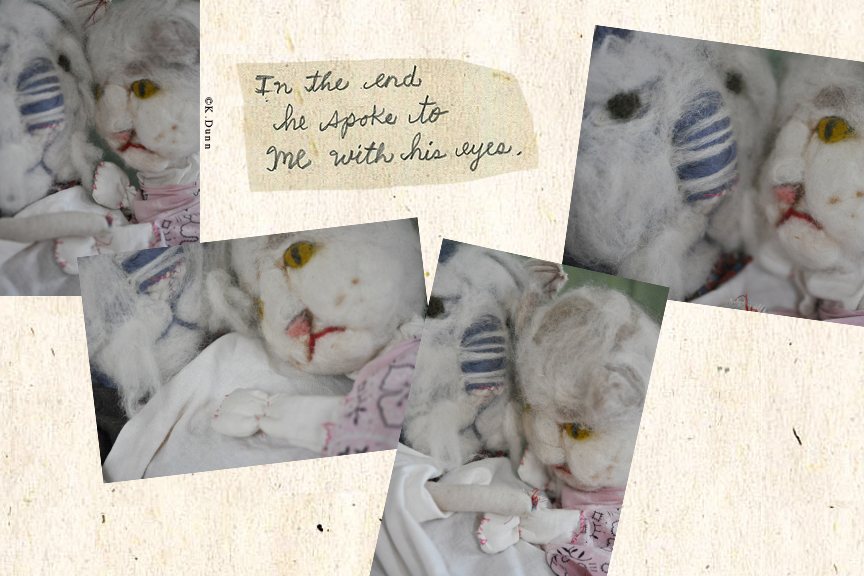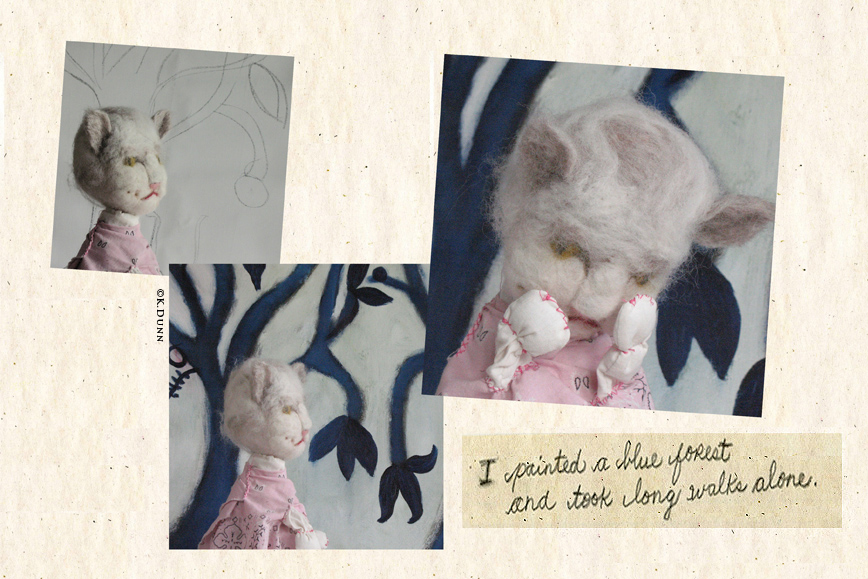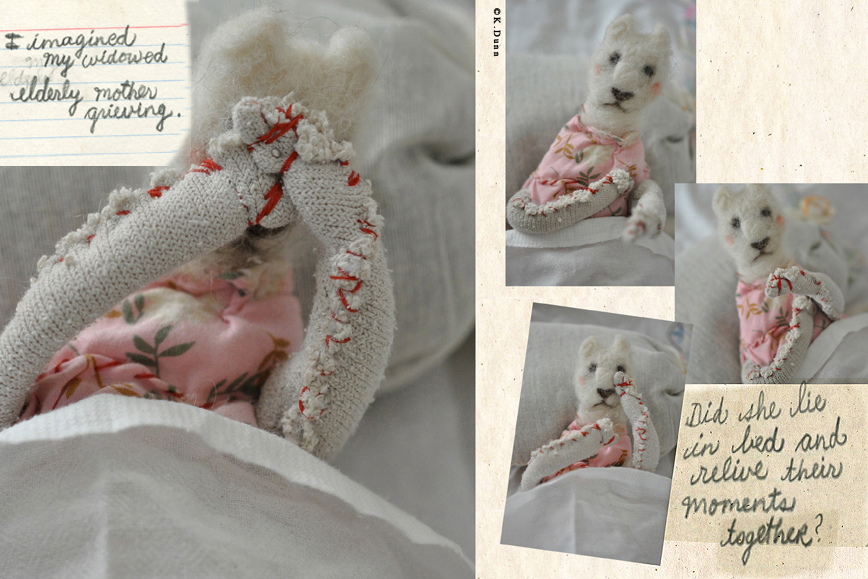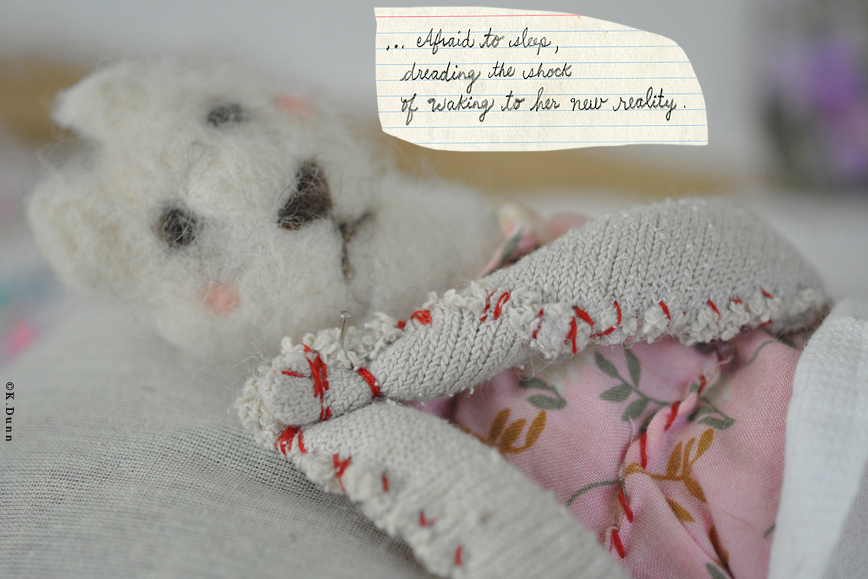 Katherine Dunn is an artist, writer, and shepherdess at Apifera Farm where she lives with her landscaper husband. She also muses about farm life, old goats, donkeys, feral cats, weeds, pie, chicken underpants and puppets on her regular blog. Her first book, "Creative Illustration Workshop," was named third in the Top 10 Art/Photo Books 2010 by Amazon editors.

Calling all HuffPost superfans!
Sign up for membership to become a founding member and help shape HuffPost's next chapter