When the soul wishes to experience something, she throws an image of the experience out before her and enters into her own image.
-- Meister Eckhart
As I delve deeper into my menopausal process, I am less afraid of appearing vulnerable. When I turned 50, I sought out a Jungian therapist to begin to explore more intensely, my inner self. I said to her, "It is not what is going right in my life that I am here to explore, I want to see what I cannot see."
I entered into therapy to grow eyes that could see my shadow, to explore the parts of myself that unknowingly invited a terrifying marriage and a broken family into my life's journey.
As I am diving deeper and deeper into these realms, many times shaking in my shoes, terrified of my own reflection, I am discovering the collective wounds that my personal wounds are connected to.
I recognize that I was raised (as most of us are, as even my daughter was by me) to be disconnected from my feminine self. I am realizing that one of the reasons for my deafening loneliness has been a disconnection from the feminine within me. We can never offer to our children what we do not have within ourselves. With the arrival of my grand daughter, my inner work towards restoring wholeness within my being has become even more urgent and imperative.
I see even more now, that if we do not do our part and remain split off from the feminine, as supported and normalized by our culture, we will continue to perpetuate and deepen this split. This work is generational, as are the rewards. Not only have I contributed biological DNA to my daughter and grand daughter, I have also contributed spiritual DNA to them. My work on myself - re-membering, re-storing, re-integrating and re-birthing myself in these ways can heal generations of trauma and wounding.
This is the deep work that we need to embark on. We also need to encourage and support each other to repair this split from the Feminine that causes us to feel disconnected and lonely in the world.
The definitions of "Love" that our culture perpetuates are distorted with what enables and perpetuates the status-quo. This is unhealthy "love." People who support and embody these definitions are not growing, They are coasting, in survival, reinforcing the denial that has brought us to this dark place humanity is living from on Earth today.
The Traditional Medical System as well, is guilty as charged, mindlessly medicating emotional pain, pathologizing and labeling it, subverting inner growth. This kind of reductionistic framework numbs and further reinforces the split from the Feminine Principle, that manifests as emotional pain in the first place.
To grow takes courage, commitment and hard, hard work. This is the work of transformation. This work is both personal and collective, and necessitates a community effort supported by healthy, "tough love," where we hold each other to high standards of continual inner work, self-reflection and introspection to awaken consciousness. We need to create a new "normal," one that normalizes authenticity and truth rather than enabling the status quo that is no longer working.
I encourage you all to find the courage to continue, deepen or even begin this work within your own selves. I for one am not turning back. I owe this to myself, my daughter, my grand-daughter, my son, my patients and the collective.
Each one of us can make a difference, greater than we even realize. Each one of us has a role and a purpose in restoring wholeness to ourselves and also to each other.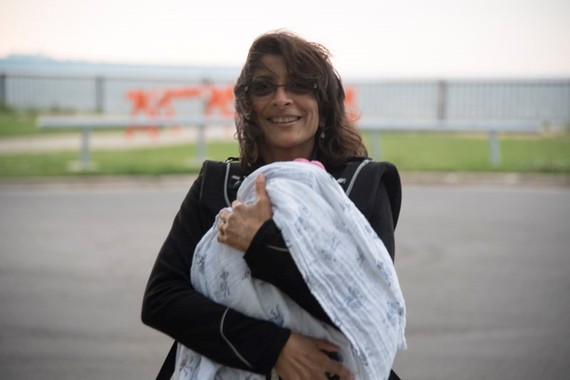 Support HuffPost
A No-B.S. Guide To Life
Related
Popular in the Community