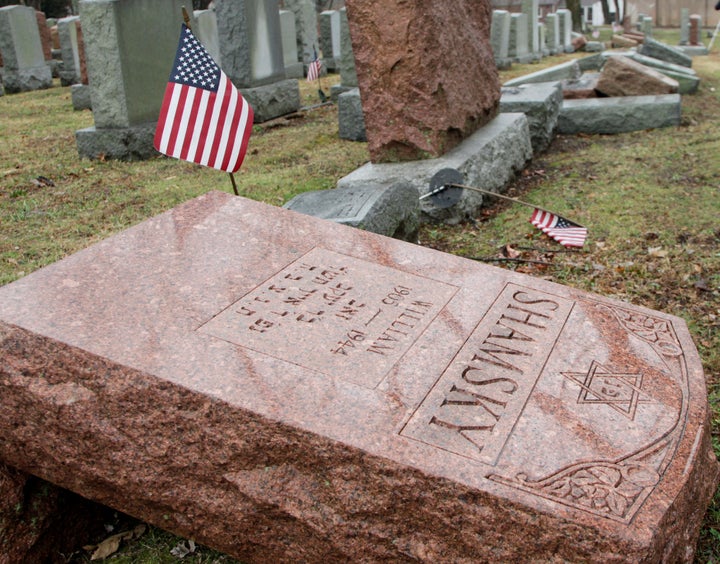 The following is a guest post by Abigail Malis, the Senior Associate for Community Partnerships at the Jewish Volunteer Connection.
At the Jewish Volunteer Connection, Malis works to foster a culture of service in Jewish organizations throughout Baltimore. After growing up in the Baltimore suburbs, Malis earned a B.A. in Religion and Education at Carleton College and Masters in in Social Work and Jewish Studies through the Jewish Professional Leadership Program at Columbia University and the Jewish Theological Seminary. She is happy to be back in Baltimore and is enjoying newlywed life with her husband, Alex.
This past year has been… a surprise. Not a pleasant one, like a surprise birthday party or an unexpected compliment, but one that makes you look back and ask, "How did we get here? Why didn't I see it coming? Could I have changed anything?"
In the current climate of censorship, xenophobia, and "Putting America First," I find myself, probably for the first time in my life, feeling ashamed of the actions, attitudes, and behaviors, of my country and its leadership. It hurts to realize that your home is different from what you thought.
Sometimes, when I turn on the news or check my email, I feel like I am a stranger in this land ― like I have wandered into an alternative universe, a modern day biblical Egypt of sorts. I can no longer recognize what and who is around me.
I recognize that I am privileged, that there are so many who have felt this disconnect from America for so long ― who have never felt welcomed ― who have never felt at home. I am sure I have ignored and unconsciously perpetuated their pain. In the words of Rabbi Abraham Joshua Heschel, "By negligence and silence we have all become accessory […]. Our derelictions are many. We have failed to demand, to insist, to challenge, to chastise" (Religion and Race, page 89).
What do I do with this realization, this pain, and this shame? I can demand, insist, challenge, and chastise. I can resist and advocate and educate. But what else? I can turn to faith. I can turn to my Jewish faith to give me a basis for the values I hold so dear. I can turn to my faith community to remind them that the core values of Judaism do not support what is happening in our country right now.
I think of a description of the Muslim scholar and activist, Amina Wadud, from her biography. "As opposed to some self-appointed champions of Islamic reform, Wadud was never merely calling Muslims to Western values; she also stood for Islam's answer to the western values of racism and exploitation, and a vision of Islam to which many Americans […] converted in part because it healed the pain of being American."
For Wadud, and so many others, religion both helped to cope with, and fueled activism against injustice in American society. When she was 20, Wadud discovered that Islam gave her a way to fight the oppression and injustice she experienced as an African American in the 1960s and 1970s. She also turned to the core tenets and scriptures in Islam to challenge the role of women in the Muslim community. Through deep study and deep faith, Wadud fought for equality within her religious community and within American society as a whole.
For me, America has changed. Before, I could see the great American values of democracy and equality mirrored in my Jewish faith. I felt pride in being American; it never gave me pain. Now, I must search within my Jewish faith to remind me of the standards I should hold both community and my country to:
"The strangers who reside with you shall be to you as your citizens; you shall love each one as yourself, for you were strangers in the land of Egypt" (Leviticus 19:34)
"Justice, justice you shall pursue!" (Deuteronomy 16:20)
Hillel says, "If I am not for myself, who will be for me? But if I am only for myself, who am I? If not now, when?" (Ethics of the Fathers, 1:14)
Rabbi Abraham Joshua Heschel said, "It is not within the power of God to forgive the sins committed towards men. We must first ask for forgiveness of those whom our society has wronged before asking for the forgiveness of God."
These are my directives, and this is my charge: demand, insist, challenge, and chastise. Resist, advocate, educate, and turn to my faith and my faith community to help me heal the pain of being American today.
The city of Baltimore is part of a national conversation around questions of justice, race and community. At this pivotal moment in our city's history, indeed our nation's history, the Institute for Islamic, Christian, and Jewish Studies highlights the continued importance of bringing diverse religious perspectives to address civic and social challenges. In the initiative Imagining Justice in Baltimore the ICJS will contribute the perspectives of local Jews, Christians and Muslims to the public conversation about justice, and injustice, in Baltimore. Each contributor represents her or his own opinion. We welcome this diversity of perspective and are not seeking a single definition of justice between traditions, nor denying the multivocal nature of justice within traditions. The long-term goal of the Imagining Justice in Baltimore initiative is to create a model of interreligious learning and dialogue around differences that demonstrates how a robust commitment to religious pluralism can shape public life.
REAL LIFE. REAL NEWS. REAL VOICES.
Help us tell more of the stories that matter from voices that too often remain unheard.
BEFORE YOU GO