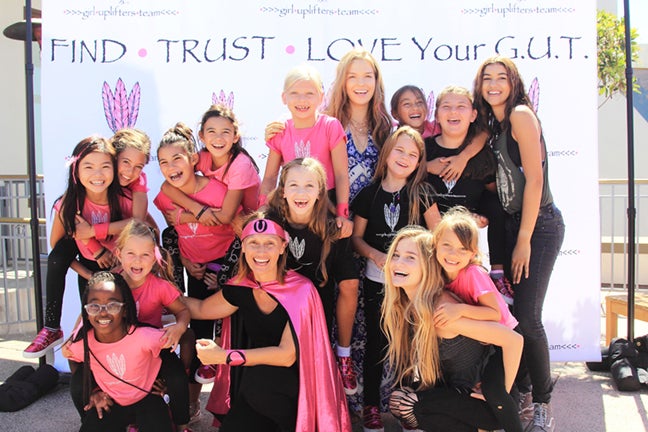 In this moment, I am filled with Joy. Finally.
Admittedly, it took a couple of days to shake out the little waves of yuck that come when embarking on what I feel will be my legacy. On Sunday, September 24th, I hosted - and facilitated - the first ever Girl Uplifters Team™ (G.U.T) Gathering, to support young girls and their families learn and practice uplifting themselves, and others.
A little backstory: The G.U.T is in existence because I was looking for something like this for me and my daughters. I wanted something where they could learn at an early age about self-care during a tough moment, being kind, and uplifting themselves and others. I was also hoping for something more body-mind oriented and experiential, versus just educational. I looked everywhere to no avail.
Since I couldn't find it I thought, "Well, guess I will create it!"
So, I found myself writing a business plan, designing a logo, trademarking that logo, building a website, and - within days - creating the G.U.T GATHERING™. I began to share about it...
I thought it would be about 50 people or so. But as the word got out, I ended up selling out the venue and having a waiting list. And, with anxious excitement, I found myself standing before over 200 people, as the sole voice to plant an uplifting seed in each of them. Whoa.
Allow me a moment to share my inner thoughts about that day...
There is something incredibly vulnerable about deciding to start something new, and trying to put a profound message out into the community. As I watched the Del Mar Plaza deck top transform into the Girl Uplifters Team™ Gathering - seeing my friends from 28+ years building, bending, hanging, moving, sweating...and I watched about 180 people come and set their mats down before me, smiling, dancing...I had moments of, "Do I deserve this?" "Can I even do this?" and "Will this be worth it them?" come up.
Then - as I attempted to engage this crowd of young, growing girls and their parents - all there with the hopes of practicing and reinforcing positivity in their hearts. All there because they deeply desire to have a young girl grow into a healthy, confident, happy young woman...I felt stripped down. I felt a strong sense of responsibility. I felt humbled. I feel humbled in this moment, as I type this.
As the facilitator and creator of this event, which people actually invested their money, I had a unique perspective, and a mixture of thoughts dancing in my head. I had an attachment and fear to make this event something worthy, moving, and uplifting...I had a real need for these individuals to leave with a sense of peace, hope, and capability. In the midst of that, I had multi-second waves of, "Is it too long? Gosh it's hotter than I thought? Are they leaving? Why are they leaving? Are they enjoying this? Can they tell I'm nervous?"
At the same time, I felt a trust in myself and the universe that had me thinking, "How could they NOT feel uplifted?"
So, as each little wave of doubt came up - I practiced what I was teaching: I uplifted myself. I took a Stress Relief Breath - breathed myself back into the present moment - and I reminded myself of why we were all there; why I created the G.U.T.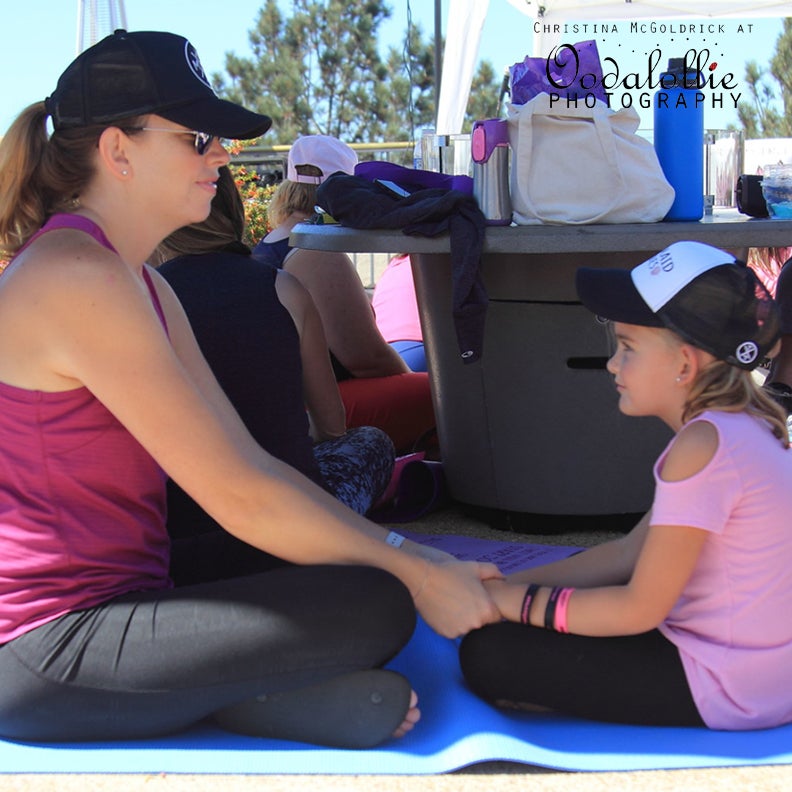 My conclusion: Because I genuinely, authentically care about G.U.T™ Mission - and people. Because even while thrashing through those waves of doubt, and fear, and challenge - my heart and my intention is SO, SO, SO GOOD. My vision for the GLOBAL impact the G.U.T™ and (soon - and announcing!) the Great Uplifters Team™ will have is massive. And totally, completely doable. It is not just a dream or a hope. It just makes sense.
Will I need to make adjustments? Yes. Will I get some not-so-uplifting feedback? Already have. Will some people call me a hippie? I'll take it. Will I make mistakes? Definitely already have. Will I learn and grow from those mistakes? Heck yes.
G.U.T™ 1.0 has my heart and wheels spinning, and I am feeling motivated. Maybe it will take until G.U.T™ 11.0 to get it down - and things will shift and change - but one thing will stay the same: MY INTENTION and MY MISSION - which comes only from positivity and my belief in humanity and community. As long as that comes through in all I do - then a mistake or two (or ten) along the way does not matter. I will learn from it all and stay on the path of my vision. Steadfast. Unyielding. And, of course, Uplifting.
I cannot wait to see how big and fat the G.U.T™ gets, and everything that it will teach me. It is much easier to ride that wave of doubt, when I am filled with so much TRUST. I hope to see every human experience and be part of the G.U.T (whether it's GIRLS or GREAT Uplifters Team)!
A special thank you to all who attended the first ever G.U.T GATHERING™ - and especially to all of those who volunteered to help. It was truly uplifting!
REAL LIFE. REAL NEWS. REAL VOICES.
Help us tell more of the stories that matter from voices that too often remain unheard.
This post was published on the now-closed HuffPost Contributor platform. Contributors control their own work and posted freely to our site. If you need to flag this entry as abusive,
send us an email
.