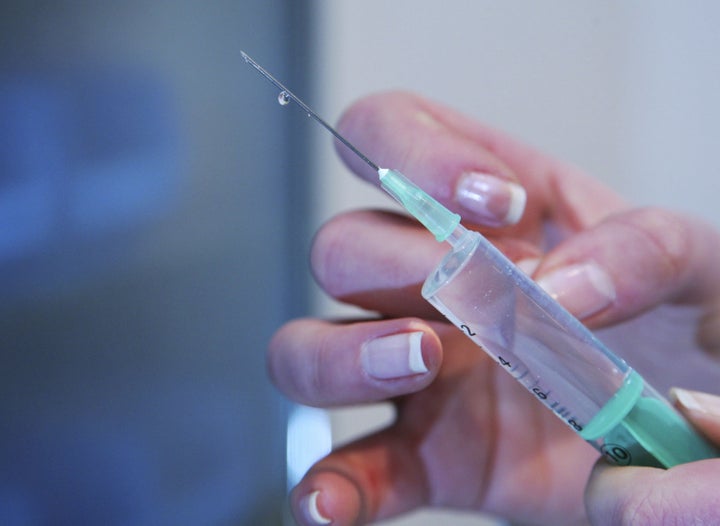 There's a shortage of seasonal flu vaccine, but nobody seems to be taking notice.
I started to become aware of this in Southern California. My university, which usually has more than enough, was out. The reason given: the companies making it are busy cranking out swine flu vaccine, so there is a shortage of seasonal flu vaccine. The health service had actually ordered more than usual, but were now turning away students right and left. Professors too. You would think that because of all the publicity over flu, they would have geared up appropriately. Not quite.
Before you condemn them too harshly, Kaiser Permanente, one of the largest health providers in the nation, was in the same boat.
When I told the school authorities I was heading to Kaiser (I'm a member there), they said that a big organization like that was sure to have enough, and not to worry. I worry.
Kaiser had a lovely Catch-22 going. When I came in, they asked if I had an appointment. I replied that I was there for the open flu clinic, as they have every year.
Except now. If you don't have an appointment with a doctor, no vaccine. Except if you have a high risk condition. "Great," I exploded. "I have transverse myelitis, an auto-immune disorder." The nurse agreed, that was high risk. With that condition I could get the vaccine. If I had an appointment.
"Okay," I replied, "Let's make an appointment right now." Even if my doctor, who worked out of this facility, was busy, I would gladly see someone else, get my shot, and leave happy -- and healthy.
Silly rabbit, appointments aren't available just for flu shots. Even for high risk patients. Not now, not at Kaiser Permanente. If I already had an appointment -- say, for a hangnail -- I could get the shot. Otherwise I will have to wait till the walk-in flu clinic opens in late October, a month from now. I hope I'm alive then, and/or not getting my shot from a hospital bed.
This situation is not isolated. Maybe the shenanigans are, but not the shortage. According to Google News, shortages are reported at health facilities in Minneapolis (including at the University of Minnesota health center), and in Maine. Dora Anne Mills, the director of the Maine Center for Disease Control reported (according to Seacoastonline.com), "We were getting 5,000 to 8,000 doses a day, then last Thursday it dropped to 1,000 and on Friday, we got 500." While New Hampshire is reporting adequate supplies, "the Massachusetts Department of Public Health Division of Epidemiology and Immunization reports it is also having problems getting doses in a timely manner and has recommended clinics be canceled."
Health authorities claim that flu clinics usually only open in October anyway, so they are ahead of the curve. But they're also urging everyone to get a flu shot early. Without, it seems, moving up the pipe line.
This still seems isolated, not a national problem. Yet.