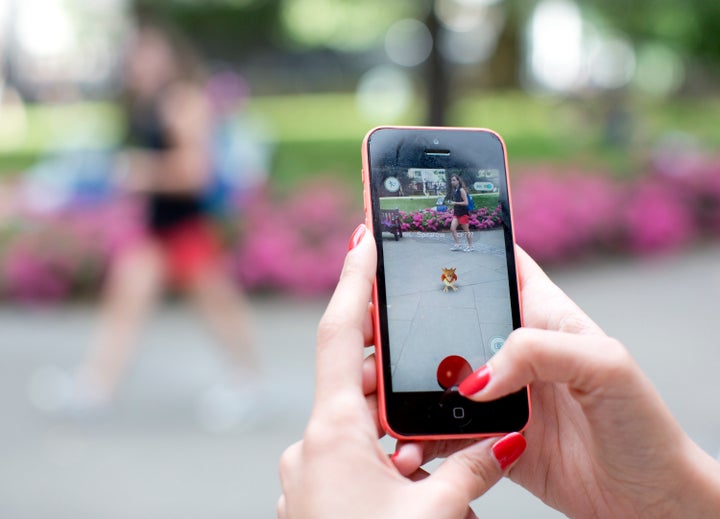 Every person is unique. Some people like to solve puzzles. Others like to read books hours on end or work out in a daily routine. Others are into the virtual worlds that video games create. Some people are a mixture of more than one or perhaps all. However, normally, a person who enjoys video games does not go outside and get a lot of exercise. "Normally" does not indicate every single case, as there are always exceptions. However, in the majority of cases, this is true. Pokemon Go seeks to change that classification.
Pokemon Go endeavors to get kids who normally play video games to be a bit more active. However, that is not the only group it is impacting. Other kids who are not necessarily very much into video games but are interested in the adventure side of the game are getting more exercise as well. Talking to some children about how they thought the game benefits them brought on these responses:
"You aren't just sitting somewhere looking down. You have to be alert." ― Benjamin, age 11
"It's a game that makes you want to go to a new place. You don't just walk around your house. You walk to new places, like, all the time." ― Alia, age 12
"The game is good at helping you be on a team with people. All your friends are on the same team, so it's good for working together." ― Alex, age 9
"The best thing about it is that you are not just sitting down all the time. It's really good if you don't like to exercise because it makes you exercise." ― Melanie, age 14
Even kids can see the health benefits in the game. Because children who are into video games and can play for hours per day generally don't take an opportunity to exercise, this, as the last child expressed, "makes you exercise."
Pokemon Go also gives the exercise an interesting, fun twist. Kids are exercising not because they are being forced to, but because they want to accomplish something in the game. Because the kids or teens or adults or whoever is playing are exercising so much, either by walking or cycling, they are likely to have a better appetite and sleep better at night, the positive consequences of exercising.
Nevertheless, these benefits just address how physical health is a part of the game. The game definitely addresses the physical health, and that is normally what people think of when health benefits are discussed. However, Pokemon Go also addresses social health.
"The game is bringing people together, providing opportunity for social interaction and increasing our sense of belonging which can have a positive impact on our emotional and mental health," Hoffman, "the Pokemon professor," noted.
The game gives kids a chance to get out in the real world and give them a non-threatening environment in which to interact. Imagine that a teen travels to a Pokemon gym to battle. They are standing outside the restaurant where the Pokemon gym is located.
They look to their right and see another teen focused on their phone. That teen is who they are battling in the virtual world. The game gives them an opportunity to make friends with someone with similar interests.
This unique way of meeting new players gives them an opportunity to work on their social manners, something that is often neglected in today's electronic-dominated world.
Because exercise is being made fun, children are more inclined to do it. It does not come along with a battle with mom and dad, who are trying to force them to play outside a little. The player is able to play the game and benefit physically. The phone, which can sometimes put up a wall between the user and the rest of the world, can now be used as a tool for connecting them to others in the virtual world. The health benefits derived from playing Pokemon Go are keeping kids active and healthy while still enjoying their virtual world.
Justin Arndt is the author of the upcoming book, Lose Weight Fast: Weight Loss Secrets of Professional Athletes. He is a content advisor to memory foam mattress reviews, the Senior Editor at https://loseweight.io, and the owner of what many believe to be the "best beard ever", drop by the website see his favorite beard grooming tips, as well as the beard oil that won him that title.
Popular in the Community