A Democratic super PAC is taking aim at GOP representatives who voted for the House health care bill by highlighting their constituents' health stories on a new website.
The House Majority PAC, which tries to help Democrats win seats in the House, contacted thousands of voters across 12 districts via live phone calls and received hundreds of responses. The campaign focuses on representatives who voted for the American Health Care Act, which the Congressional Budget Office estimated would lead to 24 million people losing coverage by 2026. Under its Senate counterpart, 22 million people would lose health coverage in that time. Both bills make deep cuts to the Medicaid program.
"I definitely feel that we need to have affordable medical care," said one respondent from Michigan's 8th District. "I actually myself just recently found out I have a cancerous brain tumor. And my husband doesn't work. So it's really important that we have some coverage to help us, and it has to be affordable."
Rep. Mike Bishop, the representative for the district, voted in favor of the AHCA, writing, "In every scenario, the American Health Care Act provides a better path forward for our nation and I look forward to delivering on that promise."
Another respondent, who lives in the district of House Speaker Paul Ryan (R-Wis.) works in a free clinic in her community and said she has seen significant increases in benefits under the Affordable Care Act for people with chronic conditions. "Without the Affordable Care Act, we actually did have people come in who passed away because they were so sick by the time our free clinic was open," she said.
The new site is part of the House Majority PAC's Congressional Accountability Campaign, which is trying to boost Democrats' chances of winning seats by holding Republican representatives accountable to their constituents.
"House Republicans had a responsibility to listen to and look out for their constituents, and they failed," Jeb Fain, senior communications adviser for House Majority PAC, said in a statement. "These constituents who were so generous and courageous to share their health care stories give voice to just how much is at stake in the fight to save health care."
Senate Republicans are expected to release a revised version of their health care bill, which they dubbed the Better Care Reconciliation Act, to the public later this week.
Before You Go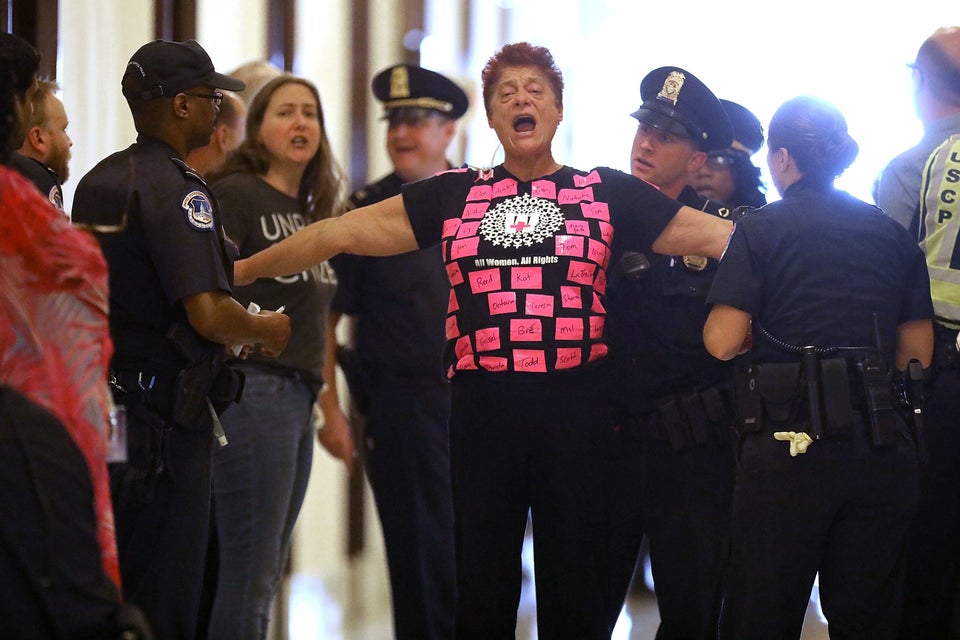 Health Care Protests At U.S. Capitol
Popular in the Community