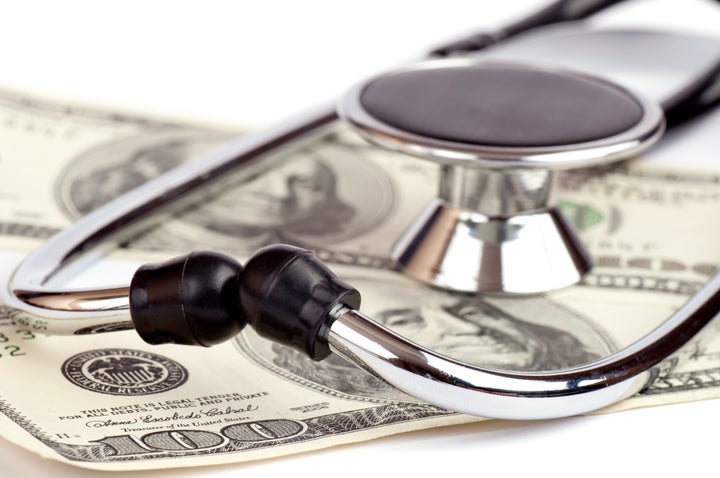 Health insurance costs workers almost twice what it did in 2002 even though premiums have grown more slowly since 2007, according to a new survey of more than 2,000 employers.
The average total cost of a family health insurance plan reached $15,745 this year, an increase of 4 percent since 2011, report the Henry J. Kaiser Family Foundation of Menlo Park, Calif. and the Chicago-based Health Research and Educational Trust. Workers paid an average of $4,316 for those plans with their employers paying the rest, according to the survey, which was conducted between January and May. In 2002, job-based family coverage cost $8,003.
The slowdown in employer-sponsored health insurance premiums in recent years mirrors an overall reduction in how quickly national health care spending is increasing. American households, employers and government programs spent $2.7 trillion on health care last year, 3.9 percent more than the amount spent in 2010, according to official federal estimates published in June. This spending increased by the same 3.9 percent from 2009 to 2010, after a decade during which it grew by 6.8 percent on average per year.
The economic recession that began in 2007 and the sluggish recovery since appear to be the main reasons why health care spending has slowed. High unemployment and stagnant wage growth mean Americans have less money to spend, and more people are going without health care because of costs.
Efforts by health insurance companies and medical providers to become more efficient may be helping to curb costs, but elements of President Barack Obama's health care reform law probably aren't a factor in cost to-date, Kaiser Family Foundation President and CEO Drew Altman contends in a post on the organization's website. "No one has yet been able to disentangle the causes of the slowdown persuasively," Altman wrote.
Slower growth in health insurance premiums doesn't mean workers are better off, however. The 4 percent increase in the cost of job-based health benefits is still higher than the rise in wages, which went up 1.7 percent, or inflation, which was 2.3 percent, the Kaiser Family Foundation, the Health Research and Educational Trust and the journal Health Affairs noted in a press release.
The picture looks even more ominous over a longer period time. Workplace health benefits cost 97 percent more than they did in 2002. In the meantime, wages have risen just 33 percent, and inflation has increased 28 percent.
Sixty-one percent of companies offered health benefits this year, one percentage point more than in 2011. Consistent with long-term trends, firms with 50 or more workers are more likely to offer coverage than smaller companies. Just half of firms with fewer than 10 workers provide health insurance, compared to 98 percent of companies with at least 200 employees. The percentage of all employers offering health benefits declined from 66 percent in 2002, according to the survey.
Health care reform so far has had a modest impact on job-based health insurance. A provision of the law enabling people up to age 26 to remain on their parents' plans is covering 2.9 million young adults, according to the survey. Forty-eight percent of workers are enrolled in a "grandfathered" plan that won't have to comply with health care reform requirements, such as not charging co-payments for preventive health services, until 2014.
Support HuffPost
The Stakes Have Never Been Higher
Related
Before You Go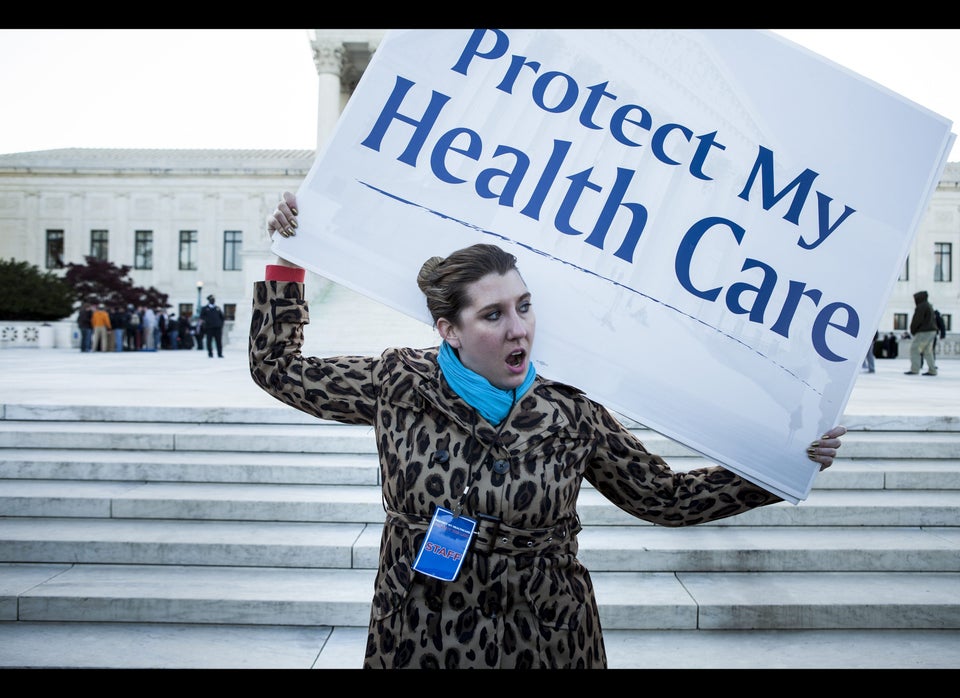 What Will Health Care Reform Do For You?
Popular in the Community