WASHINGTON -- After a rollout so shaky that many wondered if the Affordable Care Act would be able to stand, more than 7 million people have chosen health plans through the insurance exchanges created under the law, the White House said on Tuesday.
"Last night, the first open enrollment period under this law came to an end," President Barack Obama said. "And despite several lost weeks out of the gate, several lost because of problems with the website, 7.1 million Americans have now signed up for private insurance plans through these marketplaces. 7.1."
"In these first six months, we've taken a big step forward, and just as importantly, this law is bringing greater security to Americans who already have coverage," he added.
The president also hit back at critics of the law, saying the problems they predicted haven't come to pass.
"There are still no death panels, Armageddon has not arrived," he said. "The debate over repealing this law is over. The Affordable Care Act is here to stay."
The release of the latest enrollment figure represents a high-water mark for the legislation, which stumbled dramatically out of the gate amid technical problems plaguing the insurance exchange website. The total of 7.1 million people is slightly higher than the Congressional Budget Office's initial estimate that 7 million would sign up during the six-month open enrollment period.
And the news seems likely to only get better. According to White House officials, the number does not include individuals who enrolled on March 31 through state exchanges -- a group that likely numbers tens of thousands of people, if not more. It also does not count those who attempted to purchase health coverage but encountered technical difficulties and could not finish the process by the enrollment deadline. The administration has established what is essentially an honor system for people to declare that they began their applications and were unable to finish them, so that number may ultimately be high as well.
"Today we can say definitively that at midnight last night, I think it's fair to say we passed everyone's expectations," White House Press Secretary Jay Carney said during Tuesday's briefing.
The 7.1 million figure does not include the millions who have signed up for coverage through the law's Medicaid expansion, which remains accessible after the end of open enrollment to those who qualify.
Congressional Republicans weren't impressed by the number. "We don't know of course, exactly what they have signed up for, we don't know how many have paid. What we do know is that all across the country our constituents are having an unpleasant interaction with Obamacare," Senate Minority Leader Mitch McConnell (R-Ky.) said in a statement. "Whether they can sign up for a policy or not, they are discovering, of course, higher premiums, a higher deductible. Many of them are losing their jobs and so it is really is a tragedy for the country both for the healthcare providers and the consumers."
McConnell's concerns aside, questions remain about the law's viability. The number of people who have paid their first month's premium, for one thing, is unknown, though Health and Human Services Secretary Kathleen Sebelius predicted that roughly 85 percent of those who have chosen a plan have also paid their first month's bill.
Another question involves the demographic breakdown of those who purchased coverage. Insurance companies are hoping that as many healthy or young individuals as possible will participate in the exchanges, but early data suggested that those people were largely holding off on purchasing plans. However, insurers have reported that younger individuals began signing up in the later months, including purchasing off-exchange plans. And on Tuesday, Carney expressed optimism about the composition of the current pool.
"We already know that that breakdown is sufficient to ensure that the marketplaces will effectively function," he said.
For several months, it was not entirely clear whether the White House would be able to make such triumphant declarations. The launch of HealthCare.gov on Oct. 1 was an unmitigated disaster, with only a handful of people even able to make it through the website to purchase an insurance policy. It would take weeks to figure out the full extent of the technical problems that the administration was facing after which the president was left with the choice of delaying the law for a period of time or forging ahead with the same 6-month enrollment period. When tech experts brought in to help repair the system said it could be salvaged, the administration decided on the latter.
Enrollment lagged badly in October and November but picked up in December. January's numbers, which beat initial expectations, suggested that the website had fully overcome its early glitches and that the law could be implemented successfully. But a setback in February gave critics ammunition to argue that the White House would not meet even diminished expectations. An Associated Press article dated March 11 said, "the White House needs something close to a miracle to meet its goal of enrolling 6 million people by the end of this month."
They got to 7 million, and without divine intervention.
Instead, the administration and allied outside groups pursued a strategy that combined a thorough social media campaign with targeted efforts to reached the uninsured. Rather than blanketing the airwaves with advertisements promoting the Affordable Care Act, they went after specific communities, even neighborhoods. The mantra, officials says, was, "reach them where they are."
No stone was left unturned. According to senior administration officials, during the final six weeks of enrollment, more than 5,000 events were organized by the Department of Health and Human Services and outside groups such as Planned Parenthood, SEIU, and Enroll America. This type of "low-tech" effort, as administration officials described it, was critical in giving skeptics the information they needed to ultimately decide to enroll. Proponents of the law needed to find consumers more than the consumers had to find them, administration officials said.
As an added component, the administration tried to leverage a campaign on traditional and social media to reach the traditionally unengaged. During the last six weeks, White House officials and celebrity surrogates did over 300 radio interviews. The president, first lady and vice president alone did 20. Meanwhile, celebrities enlisted by the White House to tweet out the health care website and a petition to get coverage reached nearly 350 million Twitter users, according to data from administration officials. The tweets themselves were retweeted more than 40,000 times.
The president's appearance on "Between Two Ferns," a parody interview show on the website Funny or Die, was highlighted as an event that helped move the conversation around Obamacare beyond the traditional political confines. But it was the assistance of the Miami Heat's LeBron James that may have had the most impact. One senior administration official said that James' public service announcement, which was aired as a commercial, paved the way for other athletes and celebrities to pitch Obamacare as well.
By targeting the outreach to areas with particularly high levels of uninsured people, the administration was able to optimize results. According to senior officials, from Feb. 1 to March 1, enrollment in the top 20 cities the administration was targeting grew by about 41 percent. Nationwide, it grew by 29 percent over that same period.
Before You Go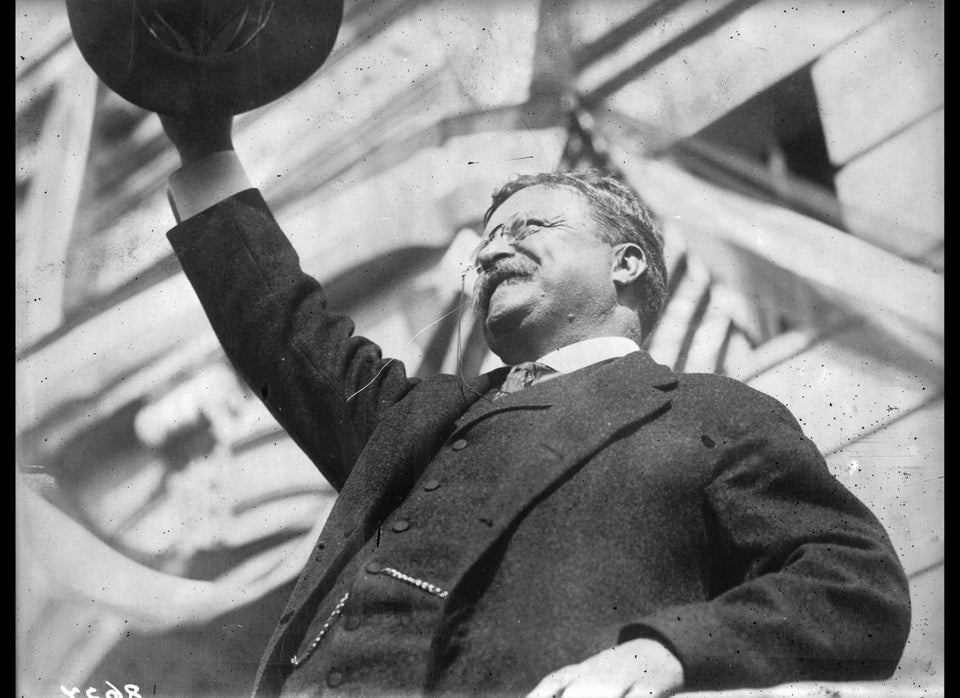 Health Care Reform Efforts In U.S. History
Popular in the Community