 WILLIAMSBURG, Va. -- The nation's governors were told that the way the health care industry treats patients needs to change in order to reduce Medicaid costs, an argument with which the incoming head of the National Governors Association agreed.
During a meeting of the association's health committee here Saturday, health care experts said that the system must shift its focus from treating illness to preventative care and that doctors should be allowed to spend more time with the sickest patients. Jeffrey Brenner, executive director of the Camden Coalition of Healthcare Providers in New Jersey, told the committee that he and other primary care doctors see how the current system makes it financially tempting for them to focus on minor illnesses.
"Ironically, in my office I make more money when I treat head colds than complex patients. I can charge slightly more treating a complex patient, but in seeing head colds I can treat more patients," Brenner said. "That doesn't make any sense. We have a distortion in the marketplace in health care."
Brenner said the overall delivery model for health care, as distinguished from pharmaceuticals and medical devices, remains stuck in the last century.
"In the past 100 years, our country has become wealthy because we are innovative," Brenner said. "Health care is not innovative. Health care has not changed in 100 years."
Utah Gov. Gary Herbert (R) took issue with Brenner's comments, saying that he believes the nation's health care system is in top shape.
"Seems to me like we've had significant innovation. Our quality is very good," Herbert said. "Particularly for those kinds of problems that are life-threatening. If you are going to have treatment, the United States is the best place in the world."
Alabama Gov. Robert Bentley (R) told reporters following the committee meeting that he agreed with Brenner's comments about health care's distorted incentives. A dermatologist by profession, Bentley said that the costs of operating a medical practice push many doctors to focus on treating patients in volume and to spend less time with patients with more serious illnesses.
Among other matters brought up at the meeting was how to move those with lower incomes and no insurance away from using emergency rooms for primary treatment.
Delaware Gov. Jack Markell (D), who will become chairman of the National Governors Association on Sunday, told The Huffington Post that he believes one of the biggest issues is the cost of covering the uninsured. He said that he is working to implement the Affordable Care Act in his own state, including the Medicaid expansion, and that it will save costs for people across the state. He noted that those with insurance are currently estimated to pay an extra $1,000 a year to cover those who are uninsured.
Markell said the way health care is paid for also needs to be rethought in order to save the states' money.
"We have more of a sick care system. It is not a great way of paying for health care," Markell said, adding that the entire issue will continue to dominate discussions. "It is going to have to play a significant role over the next decade."
Before You Go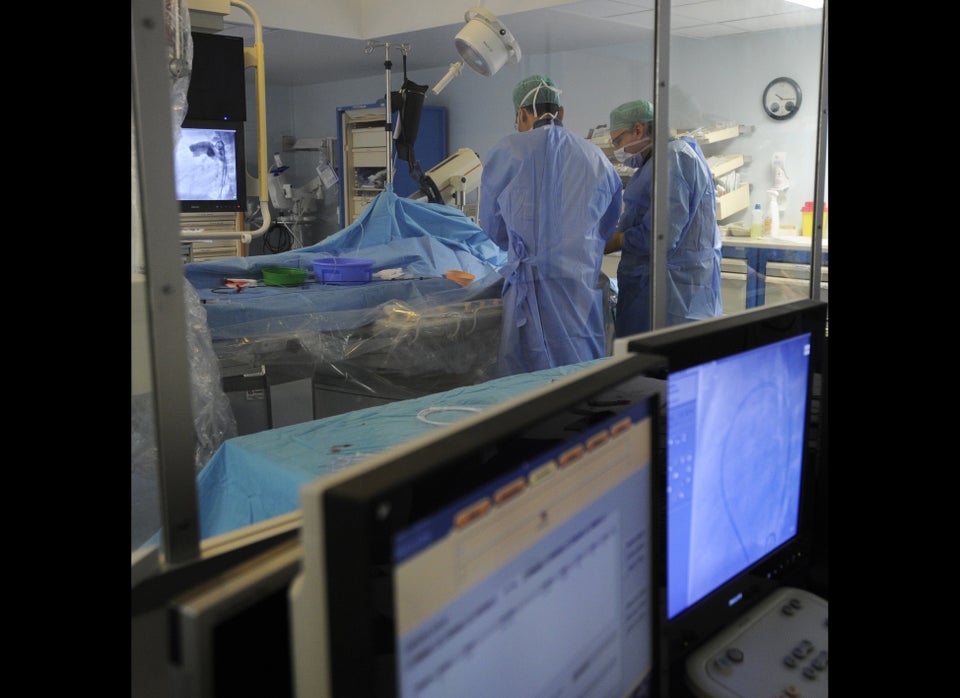 Lies And Distortions Of The Health Care Debate
Popular in the Community