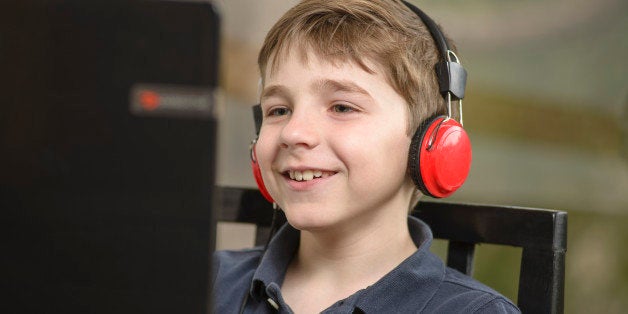 Co-authored by Laurie Lipper, Founder and Co-President of The Children's Partnership
Health information technology is transforming the US health care system and has the potential to disproportionately improve the lives of millions of children who lack access to much-needed services. But, this will only happen if we continue America's long tradition of focused advocacy on their behalf.
Every day, new technologies are revolutionizing the nation's health care system. Applied selectively and wisely, they can improve the quality of care and experience for patients, while lowering costs and expanding the availability of medical and dental care to those who lack access today.
For children living in underserved communities who often can't get the preventive or specialty care that they need, health care technologies mean a child with autism living in a rural town could visit with a specialized behavioral therapist via videoconference instead of driving hours on end. Another child in an urban area with few or no dentists could receive dental care at school without her parents taking time off from work. And a youth in foster care could have access to medical records when she emancipates from foster care, as could the medical and mental health providers treating her.
But the past demonstrates that the market alone will not deliver these advances to vulnerable children and their families. It will take skilled advocates at the local, state, and federal levels to vocalize the needs of underserved children and make sure these new solutions reach and benefit all families.
History points the way. In the early 1900s, advocates for poor children and women undertook extensive campaigns to see that marginalized families would benefit from major advances to reduce the staggering national infant mortality rate, such as the discovery of medicines like sulfa drugs and penicillin as well as new technologies such as pasteurization. Thanks in part to their efforts, in 1912, the Children's Bureau was formed, defining the problem of infant mortality and shaping the debate over programs to ameliorate the problem. As a result, infant mortality rates fell 90 percent to less than one percent between 1915 and 1997. While there is still work to do to bring this number down even further and address unacceptably high infant mortality rates among certain populations, there has been remarkable progress.
Similar advocacy efforts have occurred as digital technology has taken hold. For example, child advocacy groups and their public and private sector allies have been persistently pressing the case that digital technologies can help close the gap in education, health, and economic opportunity for today's low-income and other underserved children. Groups like Connected Nation, The Leadership Conference on Civil and Human Rights, and Common Sense Media have been advocates for increased access to high speed broadband for low-income communities. Now these digital advances are more important than ever before. Being digitally connected is a prerequisite for families not only to conduct daily business, but also to gain 21st-century skills and find opportunities and resources--including medical, behavioral, and dental health services.
As momentum builds behind the digital transformation of health care, we are seeing some promising progress across the country. For example, a new law in Texas will allow providers to be reimbursed for telemedicine visits at school for children enrolled in Medicaid. In California, counties are beginning to use digital advances to connect up the otherwise disjointed mental health, health, and child welfare paper records of foster youth that providers and foster parents, until now, have had to rely on to piece together care and services; and the State is exploring ways to build its new child welfare case management system to do the same.
These are just a couple of examples of how effective partnerships between advocates, philanthropic foundations, technology companies, and governments are ensuring digital health technologies are applied to kids. Building on this progress will require sustained efforts to tailor the design and deployment of digital health tools to the often-unique needs of kids.
For more than 22 years, we have led a child advocacy group that has placed itself at the forefront of two of the country's most sweeping trends--the digital and health care revolutions. By focusing on being at the table at the right time, armed with the right information, and with the right players, we have endeavored to place the needs of underserved communities on the map of change and to help tangibly improve the lives of and opportunities for children. This work will now continue with a next generation of leadership at The Children's Partnership as we pass the baton. But the work is part of a long American tradition--one that we believe is vital to build upon because America's children are depending on us to do just that.
Support HuffPost
The Stakes Have Never Been Higher
Related
Popular in the Community