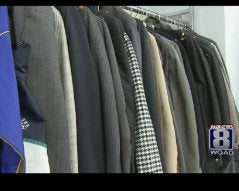 As the head of the leading nonprofit provider of employment in North America, it is imperative that I stay up to date on jobs in emerging and high-demand industries -- especially in this down economy. One trend that has not diminished over time is the demand for professionals in the health care industry. In fact, according to the U.S. Department of Labor, 10 of the 20 fastest growing occupations in the United States are health care related.
Despite the high demand, most job seekers who may want jobs in health care don't know where to begin. In addition, there are misconceptions about health care jobs such as all jobs require you to deal extensively with patients and people, that all jobs are in hospitals, and many others. That is where Goodwill® can help. Using the revenue earned from the sale of donated goods, Goodwill provides job training and social services to connect people with training and opportunities to earn in-demand jobs in their communities. While some health care jobs require a four-year degree, there are also several jobs in the industry that require less than one year of training or an associate's degree. Regardless of the credentials needed, Goodwill helps people take the next steps to become qualified.
At Goodwill Industries®, we have been working on an initiative funded by a grant from the U.S. Department of Labor called Good Prospects. The initiative allows us to customize services to help people in 84 rural, suburban and urban communities find jobs, earn paychecks and care for their families. Good Prospects provides Goodwill agencies with adequate computer technology equipment to help individuals with career exploration and development. It also provides software tools for pre-training and training activities, computer literacy and training for career development instruction, and facilitators who provide the tools needed for people in this in-demand field. Because job growth in the health care industry remains strong -- it is expected to expand to more than 4 million job opportunities by 2015 -- Goodwill is ready to provide the technology training to help people find jobs within the industry.
In addition, we are thrilled to be one of the partners of a new online tool from the U.S. Department of Labor, in collaboration with the American Association of Community Colleges: the Virtual Career Network, which is available at www.vcn.org. The Virtual Career Network is designed to connect people with the knowledge and training they need to qualify for available health care jobs, identify local and national education and training programs and tap into current job listings. The site also offers free prerequisite courses online in areas such as math, English, chemistry and medical terminology.
Job seekers can explore more than 80 different occupations, ranging from lab and technician work, to work as home health aides, nutrition and massage therapists, as well as technical and administrative careers.
With health care careers available for all skill and education levels, there is something for everyone.
Support HuffPost
The Stakes Have Never Been Higher
Related
Popular in the Community