Americans may be starting to cool down the frenzy over Obamacare. They don't like the health care law, but they really don't want to start all over, so they're ready to tinker with it, according to a new HuffPost/YouGov poll.
Forty-one percent of Americans in the new poll said they support the health care law, while 50 percent said they were opposed. That's similar to another HuffPost/YouGov survey conducted in January, which found that 38 percent had a favorable opinion of the law and 52 percent had an unfavorable opinion.
An ABC News/Washington Post poll released Monday had found surging support for Obamacare ahead of the open enrollment deadline, but other polls conducted shortly before March 31 saw no similar surge.
At the same time, the latest HuffPost/YouGov poll finds that more Americans want to keep the law than to repeal it. Few want to keep the law as is, however.
Asked what they want Congress to do about Obamacare, a combined 54 percent said the law should be left in place, including 6 percent who wanted it left in place as is and 48 percent who wanted it left in place while working to improve it. Forty-six percent said they wanted to see the law repealed, including 17 percent who said it should be replaced with a Republican-sponsored alternative and 29 percent who said it shouldn't be replaced at all.
Surveys by the Kaiser Family Foundation have similarly found that Americans would rather fix the law than scrap it.
On the other hand, only 35 percent in the new HuffPost/YouGov poll said they think of the new law as an improvement, while 45 percent said it will make things worse and 6 percent said it will make no difference. Fourteen percent said they weren't sure. Americans who wanted to keep the law were more likely to say they didn't know whether the new system will be better or worse than were those who wanted to repeal the law.
Fifteen percent predicted that their own insurance coverage would improve, while 37 percent said they expected it to remain about the same and 36 percent said they expected it to become worse.
Given all those results, this last finding should come as no surprise: Many Americans continue to see the law as confusing. Forty-six percent said they either don't understand how Obamacare will impact them at all (14 percent) or understand it only some (32 percent). Forty-eight percent said they understand it very well (14 percent) or pretty well (34 percent).
The HuffPost/YouGov poll was conducted April 1-2 among 1,000 U.S. adults using a sample selected from YouGov's opt-in online panel to match the demographics and other characteristics of the adult U.S. population. Factors considered include age, race, gender, education, employment, income, marital status, number of children, voter registration, time and location of Internet access, interest in politics, religion and church attendance.
The Huffington Post has teamed up with YouGov to conduct daily opinion polls. You can learn more about this project and take part in YouGov's nationally representative opinion polling.
Before You Go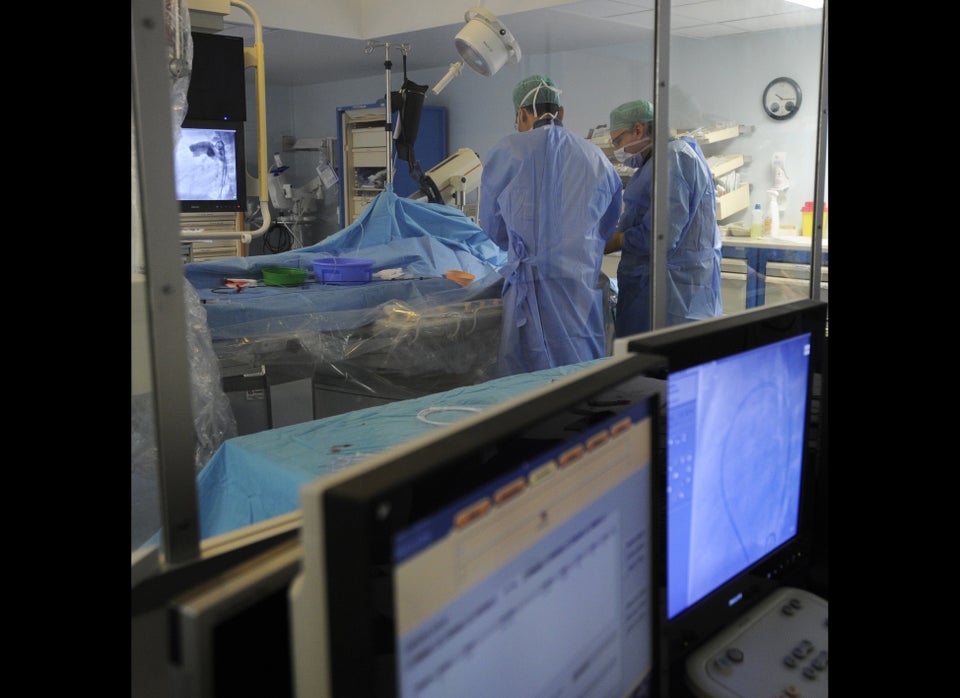 Lies And Distortions Of The Health Care Debate
Popular in the Community