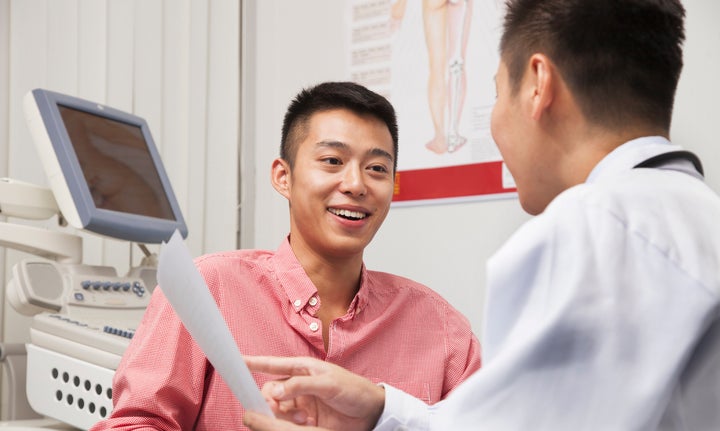 "Do you smoke cigarettes?"
Every adult patient of mine is asked this annually, and my clinic tracks the proportion of patients who do smoke. Yet when it comes to cannabis—consumed by one in ten Californians in the last month—my clinic has no screening protocol. This leaves many health care providers ill-prepared to discuss cannabis use, as evidenced by the fact that I recently taught my supervisor the definition of a "blunt." (A blunt is a cigar hollowed out and filled with marijuana.)
California's current cannabis laws make medical use legal. Possession for non-medical use is an infraction and non-medical cultivation and sale are felonies. In November, Californians will vote on Proposition 64, the Adult Use of Marijuana Act. If passed, it will legalize cannabis while strictly regulating its growth, sale, and taxation. As a physician, I support Proposition 64 because legalization may finally convince health care providers to address cannabis use just as we do alcohol and tobacco. And I want my patients to have no reservations about bringing up cannabis use at the doctor's office.
The current failure to address cannabis use can lead to significant health consequences. Last year I treated a man who was newly diagnosed with chronic obstructive pulmonary disease (COPD). This serious respiratory condition is typically caused by long-term tobacco smoking. Incorrectly classified as a "never smoker" in his medical record—since he had never smoked cigarettes—he had in fact extensively exposed himself to tobacco by smoking blunts for 20 years. The patient had never told his doctor, and his doctor hadn't asked. Given that cannabis smoking by itself is unlikely to lead to COPD, his condition might have been prevented had his doctor suggested switching from blunts to a vaporizer.
Health care providers must also work to reduce the potential risks of edible cannabis. In Colorado, where legal sale of cannabis began in 2014, emergency room visits for accidental intoxication of children have increased, although this may be due to an increased willingness of families to seek emergency services. Importantly, families disclosed children's exposure to cannabis more promptly after legalization, leading to expedited treatment. Proposition 64 will help prevent accidental intoxication byestablishing strict cannabis packaging and labeling standards, including warning labels and child-resistant packaging. Cannabis edibles easily confused with commercially sold food and candy will be prohibited. Such measures might have prevented 19 people, including children, from getting sick after unknowingly consuming cannabis-infused candy at a recent quinceanera celebration in San Francisco.
Fears of post-legalization health consequences in other states have proven to be unfounded. The rate of cannabis use among Colorado teens has not increased since legalization, and remains lower than the national average. In Colorado, Washington, and Oregon, post-cannabis-legalization traffic fatality rates have remained consistent with pre-legalization levels, and are lower than they were a decade prior to legalization.
California's newest cannabis legalization initiative is not a panacea, but it is likely to make people safer through increased regulation and hundreds of millions of dollars—raised through cannabis taxation—allotted annually to youth prevention and treatment. Whether cannabis is legal or illegal, health care providers need to do a better job of addressing potential risks. Given rates of use, shouldn't safety questions about edible cannabis storage be asked as routinely as those about bicycles and firearms?
Until cannabis is legalized, health care providers are unlikely to address its use as systematically as we do legal substances like alcohol and tobacco, and many opportunities to improve the health of our patients and their families will be missed.
Leah Rorvig is a family medicine physician in residency in San Francisco.
REAL LIFE. REAL NEWS. REAL VOICES.
Help us tell more of the stories that matter from voices that too often remain unheard.
BEFORE YOU GO