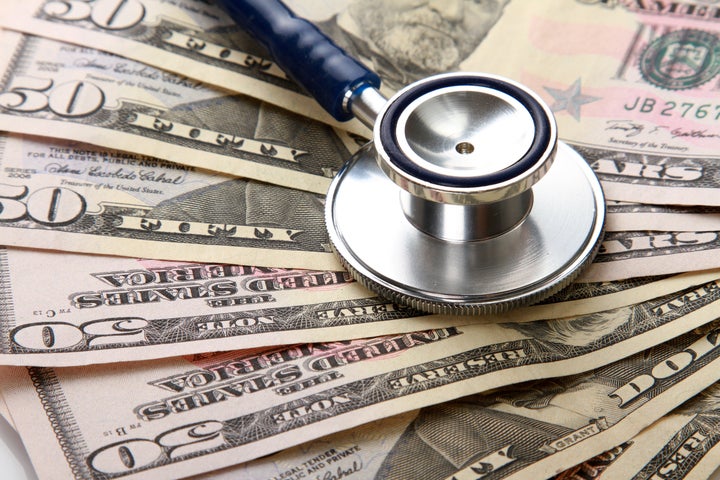 Look inside your mailbox: By the end of the month, you could be getting one of these refunds, which are are expected to total $1.1 billion this year. Health insurance companies have begun sending letters to customers informing them of a new rule requiring them to spend at least 80 percent of the premiums they receive on actual medical care, not on overhead, advertising, profits or other costs. Health insurers must cite the health care reform law, known as the Affordable Care Act, in the letter.
Le, a 35-year-old self-employed information technology consultant in Chicago, didn't know about the new rules until he got the check from UnitedHealth Group subsidiary Golden Rule Insurance Company. "I was pretty surprised," Le said. At first, he was afraid the company was canceling his plan, which costs about $160 a month. Once he realized what it was, getting a check like that was "powerful," he said. "I wouldn't have gotten a penny if it wasn't for the law."
The authors of President Barack Obama's health care reform law aim to pressure health insurance companies to cut down on administrative costs and other expenses and to prevent them from raising premiums to maximize profits. The idea is to eliminate waste by health plans so they charge lower premiums in the future, said Blake Hutson, a health care advocate with Consumers Union in Austin, Texas.
"It's a way to increase value in health insurance," Hutson said. "What the rule does is encourage insurance companies to operate more efficiently."
"Insurance companies that are paying rebates now, they either charged you too much or they didn't spend enough of your money on things that benefit customers," he said, noting that health insurance companies are already reducing expenses or lowering premiums to comply with the rule. In the future, he predicted, more plans will do these things to avoid paying rebates. "We're starting to see some of the tangible benefits of the law," he said.
Health insurance companies selling plans to small-business workers and individuals who buy coverage on their own have to spend at least 80 percent of the premiums they collect on medical care. For health insurance from a larger employer, the standard is 85 percent. Since last year, health insurance companies have been required to publicly disclose what share of premiums actually goes to medical treatments for customers and from now on must refund the difference to individual customers or their employers.
More than 30 percent of people who buy health insurance on their own will be owed rebates this year, according to an analysis conducted by the Henry J. Kaiser Family Foundation of Menlo Park, Calif., in April. The foundation isn't affiliated with the health insurance company Kaiser Permanente.
Employers and workers who get health benefits from their jobs will see most of money from the rebates, the Kaiser Family Foundation reported. So-called "self-insured" employers that directly pay for workers' medical expenses and contract with a health plan solely for administrative work won't get rebates.
Workers are entitled to the same share of the rebate as they pay for their health insurance, said Paul Fronstin, the director of Health Research and Education Program at the Employee Benefit Research Institute in Washington. "If an employer pays 80 percent and the worker pays 20 percent, then the rebate should be split 80/20," he wrote in an email. Workers would have to pay income taxes on any rebates and may not receive any money if the employer decides to use it to lower future premiums or add benefits, according to Fronstin.
The rebates, which the Kaiser Family Foundation projects will range from $1 to $517, can come in the form of checks, refunds to credit cards used to pay health insurance premiums, a discount on future premiums or payments to an employer providing health benefits. If you live in Georgia, Iowa, Kentucky, Maine, Nevada, or New Hampshire, you may be out of luck, however. The federal government allowed those states to set lower standards for health insurance companies this year. The administration denied 10 other states' requests for a waiver.
Amanda Terkel contributed reporting to this story.
Related
Before You Go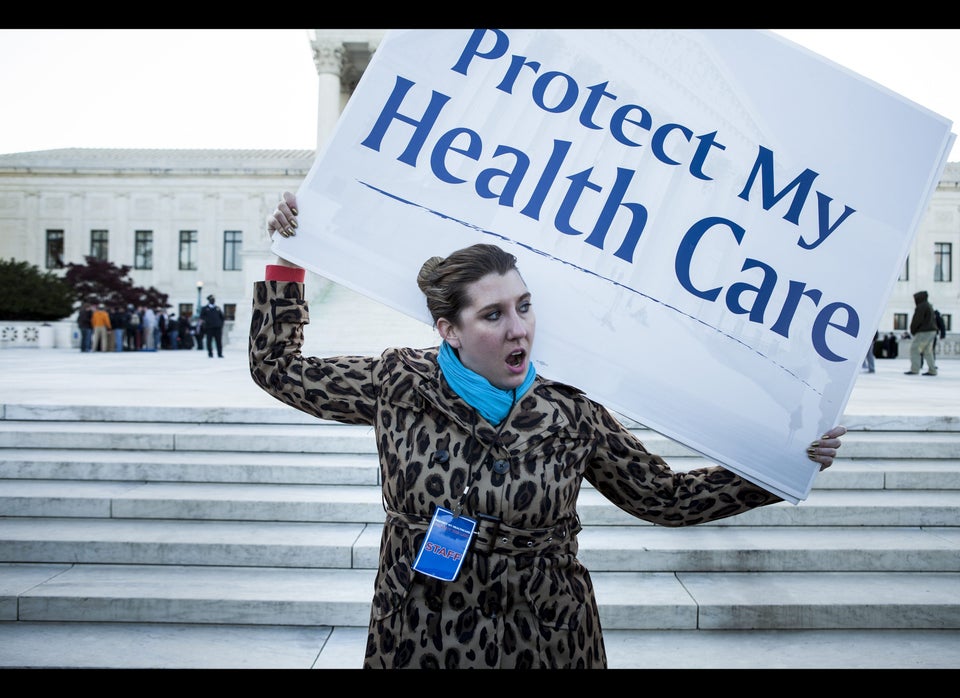 What Will Health Care Reform Do For You?
Popular in the Community