WASHINGTON ― Senators return to Washington Monday, with health care repeal now squarely in their laps after House Republicans managed to come up with a bill that a majority of their majority was willing to support ― or at least willing to vote for to make it all the Senate's problem.
Many GOP senators have already expressed reservations about the American Health Care Act, making it clear it will go through significant changes if it ever reaches President Donald Trump's desk.
"I've already made clear that I don't support the House bill as currently constructed because I continue to have concerns that this bill does not do enough to protect Ohio's Medicaid expansion population, especially those who are receiving treatment for heroin and prescription drug abuse," Sen. Rob Portman (R-Ohio) said after the bill passed on May 4.
Sen. Shelley Moore Capito (R-W.Va.) has also said there could be "tragic consequences" if Medicaid expansion goes away, particularly on the issue of opioid funding.
But the House GOP bill would slash federal spending on Medicaid and wind down the expansion that was enacted under Obamacare ― and that 31 states plus the District of Columbia took advantage of.
The AHCA has put a handful of House GOP members considering running for Senate in 2018 in a tricky spot: They need to back repeal, because that's the party line and it's what they've been promising for years. But they now may also be at odds with what the GOP senators from their state are saying.
Ohio is a prime example. Portman is denouncing the House bill for which Rep. Pat Tiberi (R-Ohio) ― who is reportedly weighing a challenge to Sen. Sherrod Brown (D-Ohio) ― voted. He has justified voting for the measure by claiming that cuts to the program will ultimately save the program.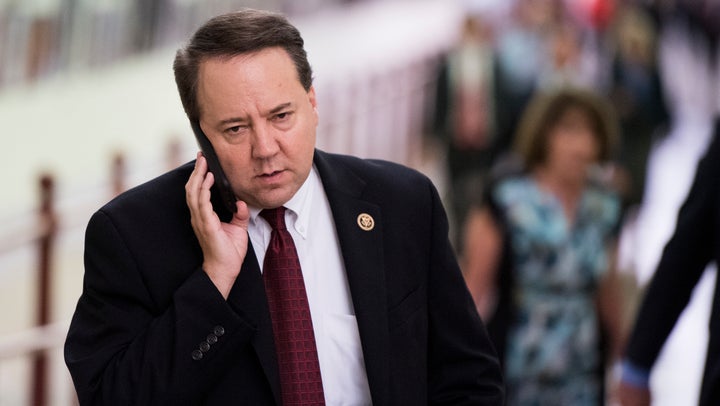 "Right now, Medicaid is on a fiscal path that is unsustainable," Tiberi spokeswoman Olivia Hnat told The Columbus Dispatch. "On its current track, in 10 years, Medicaid will cost $1 trillion every single year. This is not only a budget issue; it is a moral one. In the American Health Care Act, we aim to put this program on stronger financial footing so that it is available for our must-vulnerable patients and those in need over the long term."
Rep. Evan Jenkins (R-W.Va.), who is running in 2018 against Sen. Joe Manchin (D-W.Va.), along with Reps. David McKinley (R-W.Va.) and Alex Mooney (R-W.Va.), who are considering running, are in similar positions. All three voted for the AHCA and praised it, while Capito continues to say she is "concerned" about rolling back the Medicaid expansion.
"I've seen a lot of benefits to the Medicaid expansion in our state, particularly in the mental health and opioid and drug abuse area," Capito said recently. "I think we need to make sure these folks have access permanently, either under this or some other kind of way. But we can't just drop them off and wish them good luck."
McKinley, however, told West Virginia Public Broadcasting that he was comfortable with the AHCA's protections: "It's disingenuous for anyone to suggest that we're not going to have adequate money for Medicaid for people on drug overdose problems. We're going to have that."
Similar dynamics could play out in Pennsylvania, Indiana and Missouri ― all places where House members considering Senate runs voted for the AHCA and where senators are sounding more cautious about the bill. In other words, the concerns of Senate Republicans could be pitted against the votes and positions taken by Senate GOP candidates in the 2018 cycle if the two chambers don't come to some sort of agreement.
The National Republican Senatorial Committee didn't return a request for comment, but the Democratic Senatorial Campaign Committee said Republicans were "caught between a rock and a hard place."
"[B]ut it's nothing compared to the challenges facing hardworking Americans who will see their coverage slashed and costs spiked under the GOP healthcare platform," DSCC spokesman David Bergstein said. "Every Republican Senate candidate will be held accountable for their Party's toxic healthcare plan, and they'll have to answer for the criticism their proposals have generated from Americans of every political persuasion."
It's widely expected that the Senate will not accept the more controversial provisions in the AHCA and will insist on changes to the Medicaid provisions, for example. But that doesn't necessarily mean a repeal bill is doomed. Rep. Mark Meadows (R-N.C.), chairman of the far-right House Freedom Caucus, is already working with Senate Republicans on what alterations his members could live with and how they could get a bill to Trump's desk.
Want more updates from Amanda Terkel? Sign up for her newsletter, Piping Hot Truth, here.
Popular in the Community