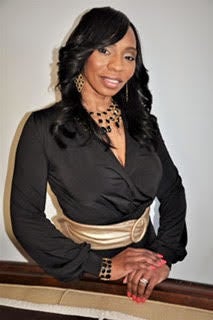 Georgia Woodbine - Special Guest Contributor - Georgia Woodbine is a lifestyle and transformation coach
Have you heard the expression: If you don't take care of own health, no one else will. It took the author years to realize the importance of this statement.
For many years, the author of Total BS Georgia Woodbine's body went through a series of physical and emotional difficulties. There were many days and nights when she found herself doubled over in pain and feeling like and feeling like her appendix was bursting. The pain was excruciating and nothing would relieve it. After seeing various doctors, she was finally diagnosed with grapefruit size Fibroids and had to undergo intensive surgery to remove them. Going through this ordeal empowered her to be an active advocate for women's health. 
This ordeal inspired her to get in the best shape of her life mentally, physically and spiritually. Georgia Woodbine shares proven self-discipline techniques for a healthier lifestyle including: meditation, changing your diet, balancing your life, keeping healthy habits and the power of positive thinking.
This system is proven, clear-cut and compelling. Get ready to embark on this life-changing journey and discover empowering techniques to get the body you want and attract positive circumstances, events, and people into your life. Once you learn how to align your mind, body and soul to vibrate at higher energy frequency levels you can essentially change anything in your life.
Experience more joy as you learn to create the lifestyle you want while getting fit, feeling good and finding balance and inner peace.  Learn groundbreaking methods to: Keep yourself motivated to lose weight, retrain your thought patterns to get results, gain inner peace through meditation and improve your overall health and lifestyle. 
About The Author : Sparking an inspirational phenomenon wherever she goes, lifestyle and transformation coach Georgia Woodbine shares her strategies for success. Widely known as a dynamic and entertaining speaker and a highly sought after trainer, she has helped to motivate and inspire an entire generation.  She has been a guest speaker at The Learning Annex, Jacob Javits Convention Center, 103.9FM, 98.7Kiss FM, Power 104.4FM, Sirius Radio XM, and featured in Daily News, Rolling Out Magazine, The Journal News and Amsterdam News. She has authored several books, including: How To Make Big Bucks Without Selling Your Soul, Jewels of Inspiration and Reflections, How To Choose Your Career Path, How to Attract the Right Man into Your Life, Minute of Motivation, and has produced cutting-edge informational audio programs and workbooks, including: Make it Happen, Live By Your Design and How to Write the Book Inside You. She developed a curriculum based on her book How to Choose Your Career Path: Charting Your Success, and lectured at numerous school districts and colleges to help prepare students with employment tools and life skills. In love with life, she enjoys being an empowerment advocate for others to find their true purpose. She continues to capture her audiences with her message of hope, inspiration and the power of intention.   Her passion continues to touch countless souls in their pursuit of happiness. 
Article also appeared on NYC Black online at http://www.nycityblack.com/health-care-starts-true-axiom/ NYCityBlack's mission is to provide the African-American community an online resource which will help promote the growth of Black-Owned businesses and community organizations, and encourage the support for African-American events.
REAL LIFE. REAL NEWS. REAL VOICES.
Help us tell more of the stories that matter from voices that too often remain unheard.
This post was published on the now-closed HuffPost Contributor platform. Contributors control their own work and posted freely to our site. If you need to flag this entry as abusive,
send us an email
.