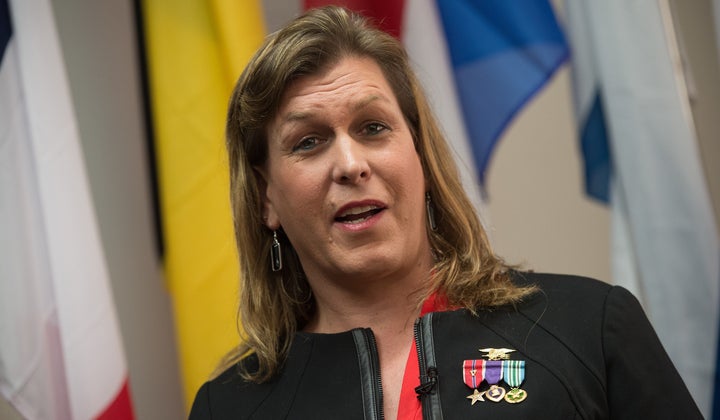 WASHINGTON -- It wouldn't cost much for the Department of Defense to cover the health care needs of transgender troops, according to a new analysis published Wednesday.
The report, which appears in the New England Journal of Medicine, found that it would cost the U.S. government $5.6 million per year to pay for the added costs of medically necessary care for transgender military personnel, which can include hormone treatment and surgery. That breaks down to about 22 cents per member per month, or 1/100 of a percent of the military's $47.8 billion annual health care budget.
"The financial cost of transition-related care, in short, is too low to matter," says Aaron Belkin, the author of the report and the director of the Palm Center, an independent research institute.
Belkin's analysis comes as the Pentagon is reviewing how to best transition away from the military's ban on transgender troops -- a ban that clearly never worked, since an estimated 15,500 transgender personnel are secretly serving anyway. Eighteen countries currently allow transgender people to serve openly.
Supporters of the ban have warned that health care would be more costly for transgender troops. Belkin looked at data from large employers whose insurance plans offer transition-related care, and applied those costs to the estimated number of transgender people who are currently serving in the military and are eligible for medical benefits -- an estimated 12,800 individuals. Belkin found that the cost would amount to little more than a rounding error on the military's budget.
"Even if actual costs exceed these estimates on a per capita basis for persons requiring care, the total cost of providing transition-related care will always have a negligible effect on the military health budget because of the small number treated and the cost savings that the provision of such care will yield," he concluded.