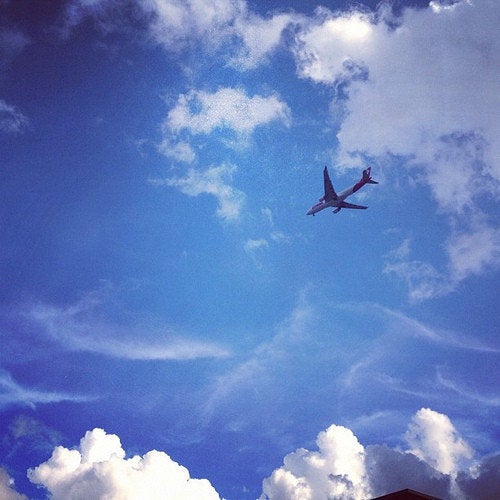 As U.S. health care costs continue to rise and the options for quality care overseas become more widely understood, I'm often asked -- by the media, in conferences and lectures, by friends and acquaintances -- "Where's the best place in the world to go for medical care?"
Now a multi-billion industry, dozens of nations are aggressively courting the international patient. Costs vary, along with other factors, including cultural and language compatibilities. The good news heading into the new year is that several destinations now offer us and our loved ones reliable options. Here's our list of the most-traveled health travel destinations for 2012.
Costa Rica: No longer a sleepy destination for cost-conscious American expatriates seeking dental care, Costa Rica's two JCI-accredited hospitals and numerous smaller, private clinics offer a wide range of medical services, including orthopedics, cardiology, spine surgery, cosmetic surgery, and bariatric surgery. Five or six hours by plane from most U.S. airports, Costa Rica's health system ranks higher than the U.S., something you might want to keep in mind when hit by the sticker shock of a restorative dental procedure. Idyllic rain forests and long stretches of unspoiled coastline make it a pleasure to support the local economy of this peace-loving country (one of the world's two neutral nations, with no army).
Hungary: Hungary is no stranger to health tourism; for centuries, the well-heeled have flocked to its restorative mineral springs, baths, and spas. Twenty-first century German and Swiss patients now head to Hungary's border towns and Budapest for inexpensive, high-quality dental work. American patients are beginning to view Hungary, Poland, and the Czech Republic as alternatives to Mexico or Costa Rica, particularly under the allure of a European vacation. Hungary boasts more dentists per capita than any other country, with rigorous standards for dental care. Budapest is a popular stopover, as well as dental villages such as Mosonmagyaróvár, Hévíz, Sopron, and Gyor, all near the Austrian border.
India: Could you have guessed 10 years ago that India would grow into one of the world's most important destinations for medical travelers? Driven by a surging economy, an abundance of well-trained health care practitioners, and low infrastructure costs, India is now the world's value leader for the cost-conscious medical traveler. Patients willing to work through some of India's cultural challenges will realize savings of up to 85 percent on high-acuity procedures from cardiac surgery and joint replacement to organ transplant.

Malaysia: Nestled between medical travel giants Singapore and Thailand, Malaysia now rivals India as a value leader for high-cost surgeries. A longtime British colony, Malaysia affords many attributes of Western culture; English is universally and comfortably spoken. Malaysia gave rise to "well-man" and "well-woman" health screenings, where comprehensive blood work, scans, audio, visual, and dental check-ups can be had at better than half the cost. Tourist attractions abound, particularly in the squeaky-clean capital of Kuala Lumpur and on the islands of Penang and Malacca, two favorite international beach resorts and health travel destinations where health travelers head for health check-ups, dentistry, and light cosmetic procedures.
Mexico: Contrary to popular portrayals, Mexico is generally safe for the medical traveler, particularly with U.S.-owned international hospitals offering airport pick up, hotel shuttles to and from facilities, and even escorts to dining and sightseeing. Mexico now boasts seven JCI-accredited hospitals -- many of them U.S.-owned and operated -- where U.S. patients now have access to an array of specialties such as cardiology, orthopedics, bariatrics, and dentistry at 20-60 percent savings.
Singapore: The world's sixth-rated health care system offers squeaky clean urban living and King's English in addition to 14 American-accredited facilities, including Parkway's world-renown Mount Elizabeth Hospital. Oncology, stem cell therapies, and sports medicine are popular among Western medical travelers. Johns Hopkins built its first international clinical facility in Singapore, specializing in cancer diagnosis and treatment. While Singapore is pricier than its value counterparts in India and Malaysia, many travelers prefer the safety and feel of Singapore's Westernized urban landscape.
South Korea: It should come as no surprise that the home of Hyundai, Samsung, LG, and Kia is a leading health care exporter as well. As one of the world's most technologically-advanced countries, South Korea is an early adopter of minimally-invasive procedures and robotics-driven surgeries. Korean specialty clinics such as Jaseng and Wooridul have pioneered innovative, non-surgical strategies for treating spinal injuries. Non-stops from most U.S. cities can get patients to Seoul in a more manageable 11-15 hours than visits further east.
Thailand: Thailand offers the medical traveler far more than the transgender procedures that often occupy the media limelight. Specialties include cosmetic surgery, orthopedics, cardiology, IVF and reproductive medicine, spine surgery, and cancer treatment. Despite rising standards of living, Thailand remains one of the world's best values, with cost savings on medical procedures ranging from 40-60 percent over out-of-pocket fees found in the U.S., EU, and Japan. Bumrungrad International, the granddaddy of international hospitals, is one of the few in the world to publish actual costs of medical procedures.
United States: USA, what? Yes, although out-of-pocket prices are sky high and quality of care can vary dramatically, patients willing to do some research and pack a suitcase will find the beginnings of comparative cost resources available online. For example, a simple shoulder MRI scan in my home town of Chapel Hill, N.C. ranges from $1,400-$4,200. An eight-hour drive to Cincinnati gets me the same MRI for $525, an $875 savings. U.S. patients can save tens of thousands on higher-priced surgeries, such as joint replacement and cardiac procedures, through careful shopping within our own borders.
Last but not least, for aspiring 2013 moms and dads:
Barbados: Reproductive medicine is one of the fastest growing sectors of medical tourism, where couples can escape the often impersonal clinical approach to fertility treatments in favor of a more relaxed, stress-free setting. The American-accredited Barbados Fertility Centre in Christ Church cites success rates on par or better than its U.S. counterparts, and the seaside venue no small draw!
This year promises slow progress on U.S. health care reform. Until we see tangible change on our own soil, some 48 million uninsured and millions of under-insured Americans can sleep a little easier knowing about access to global options more readily and reliably at hand.